'Kinokondena po natin 'yan,' says Presidential Spokesperson Harry Roque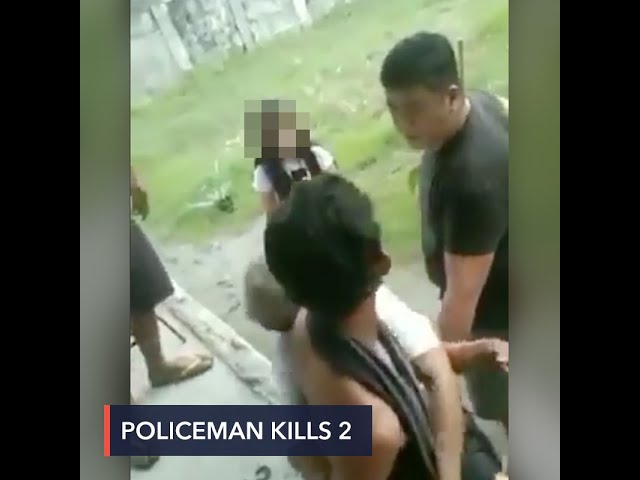 Malacañang said President Rodrigo Duterte "will not protect" the police officer who killed an unarmed mother and son in Tarlac, saying the cop cannot invoke his job as defense because he was off-duty at that time.
On Monday, December 21, Presidential Spokesperson Harry Roque condemned Police Senior Master Sergeant Jonel Nuezca's shooting of Sonya Gregorio, 52, and her son Frank, 25, following a heated argument on Sunday afternoon, December 20.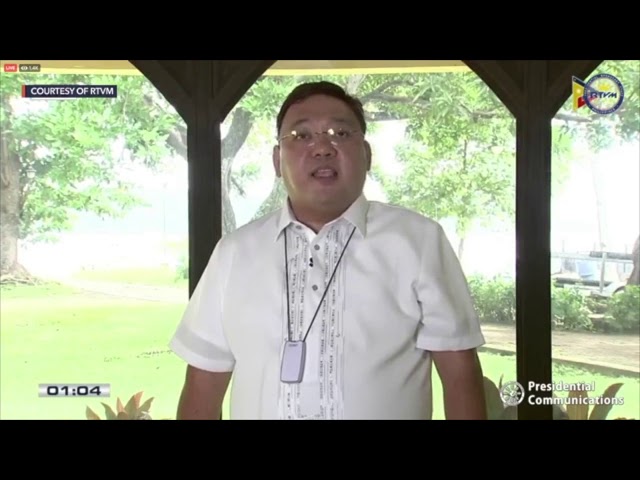 "Magkakaroon po ng katarungan dahil nakita naman po natin ang ebidensiya no'ng pangyayari. Hindi po 'yan poprotektahan ng Presidente. Kinokondena po natin 'yan," Roque said in his weekly press conference.(There will be justice because we have seen the evidence of what happened. The President will not protect him. We are condemning this incident.)
He argued the killing of the Gregorios would be treated as an ordinary double murder case since Nuezca was off-duty when he shot them.
"At lilinawin ko lang po: Hindi po ito service-related na double murder… So ang pulis pong 'yan ay hindi po pupuwedeng mag-invoke ng kahit anong depensa na may kinalaman sa kanyang katungkulan ang pagpatay na 'yan," Roque said. (And may I clarify: This is not a service-related double murder…. So this police officer cannot invoke anything about his job as his defense for the killings.)
"At ito po ay tatratuhin na ordinaryong murder cases at iimbestigahan, kakasuhan, lilitisin, at papaparusahan po natin 'yang pulis na yan. No ifs, no buts," he added. (We will treat these as ordinary murder cases and we will investigate, file cases, put on trial, and punish this police officer. No ifs, no buts.)
On Sunday afternoon, Nuezca had gone to the Gregorios to investigate who was shooting boga, an improvised canon usually made of bamboo, used to make noise during New Year celebrations.
When Nuezca tried to arrest Frank, who appeared drunk, his mother Sonya intervened. The Gregorios and Nuezca long had disputes over right of way issues even before Sunday's confrontation.
The now-viral video captured the last moments of the heated argument between the Gregorios and Nuezca, who was caught shooting the mother and son at close range.
Nuezca's daughter saw the whole thing, but the police have yet to explain why she had been present during the altercation.
Nuezca was off-duty at the time and had just arrived home from his assignment in Parañaque City's crime laboratory. He has already been disarmed and is currently under the custody of the Tarlac Provincial Police Office.
Prosecutors charged Nuezca with two counts of murder on Monday.
Interior Secretary Eduardo Año said they would file criminal cases against the errant Nuezca, but the Cabinet official said the death of the Gregorios was an "isolated" incident.
Case of just a bad egg?
Despite the Tarlac shooting, Roque said Duterte will not rescind his order allowing cops to carry firearms even while off-duty.
The Presidential Spokesperson insisted that Nuezca was just a "bad egg" and does not necessarily represent the entire police force.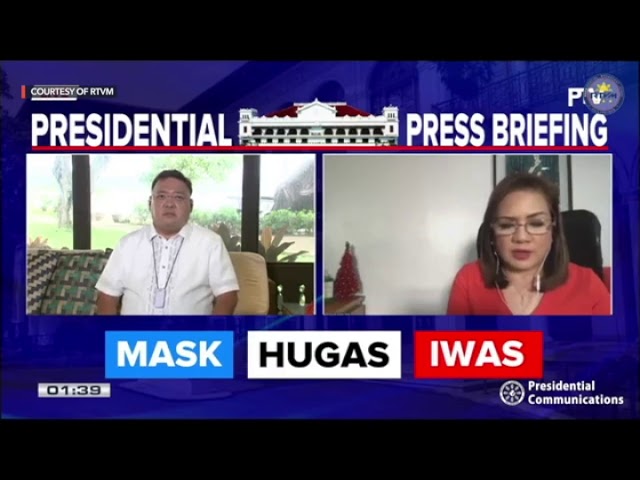 "Hindi po. Gaya ng aking nasabi kanina, isang bugok lang po ang pulis na 'yan. Hindi po lahat ng pulis ay gaya niya. Siyempre po ang baril ay para sa proteksyon ng ating mga kapulisan. Hindi po' yan para gamitin para sa kanilang personal na mga kaaway," Roque said.
(No, we will not rescind the order. Like what I said earlier, that police officer is just a bad egg. Not all cops are like him. Of course guns are for the protection of our police force. They're not meant for the personal enemies of the police.)
He also said there is no need for the Philippine National Police (PNP) to go back to its practice of muzzling cops' guns during the holidays, since the Tarlac shooting was not related to the New Year celebrations.
What Roque failed to mention, however, is that the PNP has become notorious for its abuses and brutality during the Duterte presidency.
Over 5,500 suspected drug personalities have died in legitimate police operations alone under the President's bloody war on drugs.
Last September, the police chief of Kawit, Cavite and 5 others were sacked over alleged illegal arrest after Kawit cops were seen in a video forcibly dragging a woman out of her home in front of her children.
In April, cops also shot ex-soldier Winston Ragos for violating quarantine rules in Quezon City. The National Bureau of Investigation concluded that it was murder and that policemen even planted evidence. – Rappler.com