Dipolog Mayor Darel Dexter Uy reassures the public that its no-kill dog pound is 'committed to the humane treatment of rescued animals'
Allegations of neglect and cruelty of dogs at the city's pound raise a bitter debate on social media about who's to blame for the plight of a growing number of stray and impounded dogs: the local government or the irresponsible pet owners?
Earlier this week, netizens claiming to be dog lovers began bashing the City Veterinary Office (CVO) after Hope4Paws Dipolog, a nongovernmental organization, posted photos and a video clip of malnourished and sickly-looking impounded dogs online.
While the video was already taken down, Hope4Paws Dipolog's message still remains: "Makes me sad seeing how they were on Christmas Eve vs now. Don't worry babies, we'll do everything we can to help you recover!"
The posts triggered bashing from social media users online against the Local Government of Dipolog and its CVO.
Dipolog Mayor Darel Dexter Uy responded by saying, "We would like to assure the public, especially the people of Dipolog, that (we) remain committed to the humane treatment of rescued animals under the care of the Dipolog City Pound."
In a statement issued on Wednesday, March 10, the mayor also said the malnourished dogs posted about were "currently undergoing rehabilitation."
A CVO official, who refused to be named, explained the media posted on Facebook wrongly gave the impression that all of the "rescued dogs" were sickly, underfed, or starving.
"Most of the 120 dogs in the pound are in good health. There are just dogs, particularly those that are newly rescued, which lose weight because of depression, you know, most of them were used to being free on the streets and now caged while others lost appetite after being abandoned by their owners," the CVO official stressed.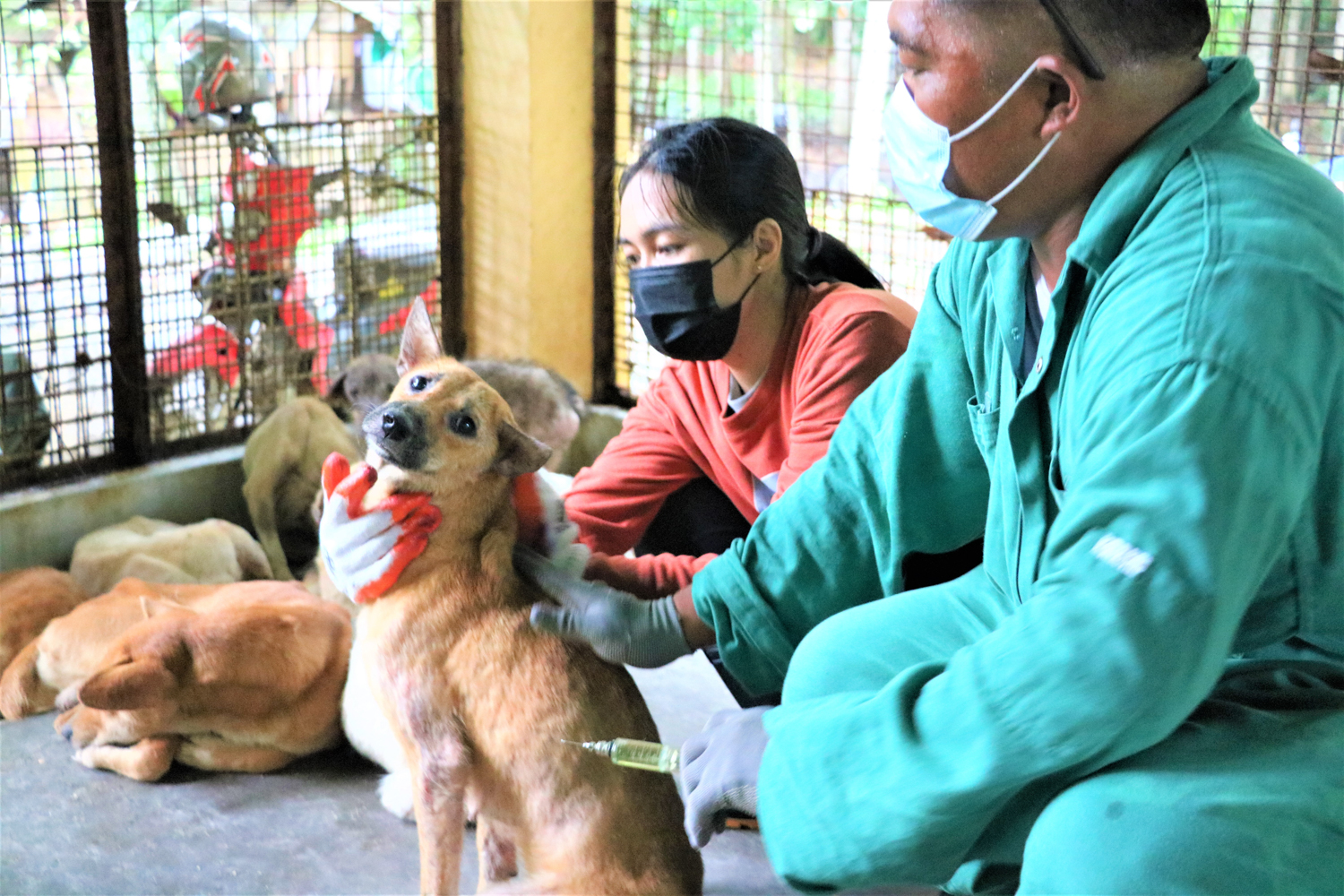 In his statement, Uy reiterated they are not neglecting rescued dogs, adding the city has a "no-kill pound" policy, which he claimed is appreciated by other animal welfare groups.
The CVO official meanwhile said their thrust is rehabilitation, to return rescued dogs to their owners or adoption or rehoming.
"Our pound can ideally accommodate less than a hundred dogs, but we have now 120 dogs, and we cannot refuse to rescue because that is our mandate, stray dogs are a major cause of motorcycle accidents and rabies infection," the CVO official said.
She added they have enough funds for food and medicines, but they still need the help from animal welfare groups like Hope4Paws Dipolog because there are times when dog rescues greatly increase against slow adoption cases.
Mae Naquila, a native of Dipolog now living at Bonifacio Global City, hopes "that everyone would realize that it really boils down to responsible pet ownership."
In a post on Facebook, she stressed the dogs at Dipolog City Pound are mostly native Aspins.
"(The dogs shown) appear to be beyond hope – severely malnourished, hairless, skin covered with sores and crusty patches… It's a terrible sight, but treatments (and) proper feeding can return even the most infected (and) malnourished animal to health," Naquila said.
"That is what we are doing our best to do," said the CVO official. "Last year we were acquiring a lot where we can build a pound with open ground to move around, but the acquisition was delayed because of the pandemic."
Uy also stressed that despite the "picture of despair" in Facebook, "we wish to inform the public that we have seen positive results of our local efforts. Last year, we were able to restore to health a number of rescued dogs and they are now rehomed with their new adoptive owners."
The biggest and most difficult task, other than feeding and treating rescued dogs, remains the issue of "how to teach pet owners to be responsible, but we will continue advocating that," the CVO official said. – Rappler.com