As finalists of the 2021 Global Mayors Challenge, the two Philippine cities will be introduced to experts in innovation and data to help them develop their ideas
Two cities in the Philippines were among the 50 finalists of the 2021 Global Mayors Challenge by Bloomberg Philanthropies.
Manila, Butuan, and the rest of the finalists were chosen out of the 631 cities in 99 countries worldwide that submitted applications for the competition.
The Bloomberg Cities Network website said the 50 chosen cities submitted applications that offered the "most innovative urban solutions" to their cities' most pressing challenges in the wake of the COVID-19 pandemic.
"These 50 finalists are showing the world that, in the face of the pandemic's enormous challenges, cities are rising to meet them with bold, innovative, and ambitious ideas," said Michael R. Bloomberg, Bloomberg Philanthropies founder and former New York City mayor.
The website said Manila submitted a proposal titled "Go Manila," a suite of new policies and digital platforms that seeks "to build the first modern data infrastructure in the city's 450-year history."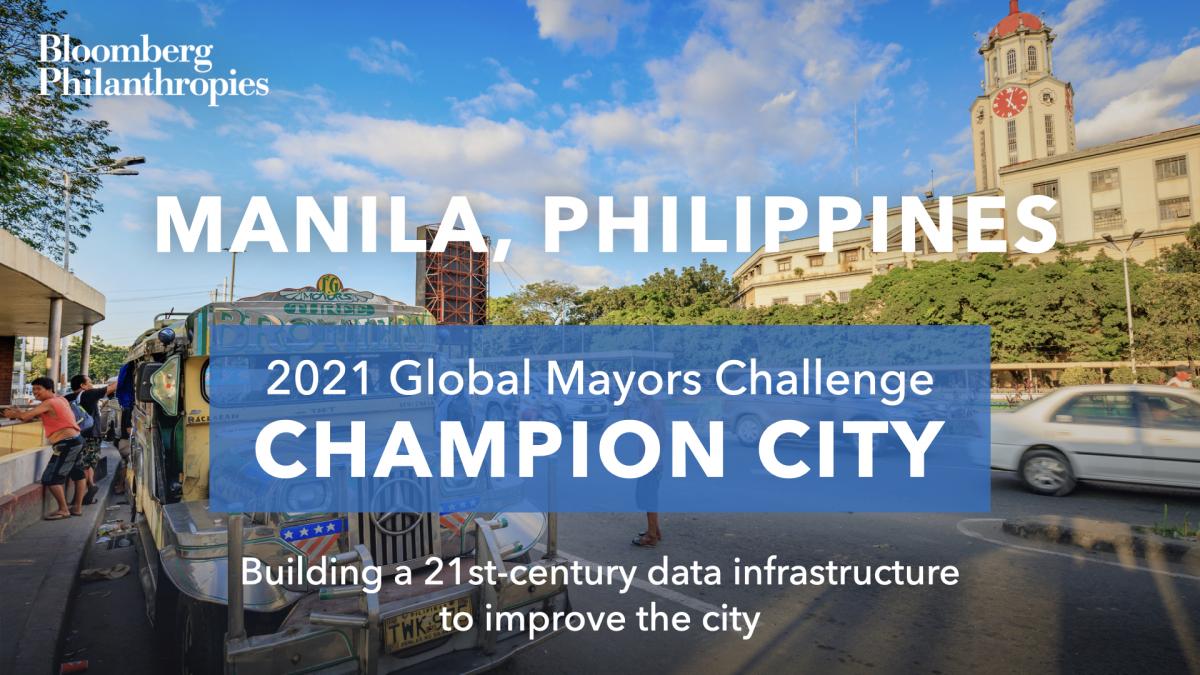 Butuan, meanwhile, was chosen for its proposal to "[give] farmers predictive data to make better decisions about the type and amount of crops to plant, and fix some commodity prices to reduce risk on vegetables and high-demand foods."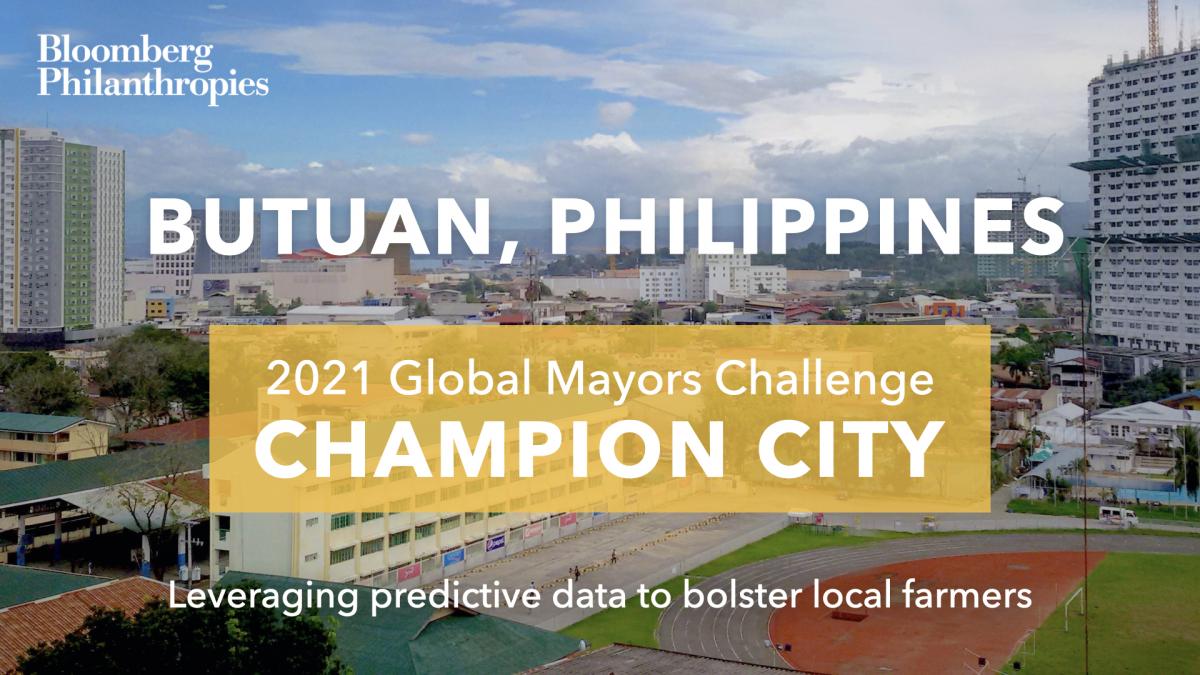 As finalists, Manila and Butuan will be introduced to experts in innovation and data to help the cities develop their ideas.
They also have a chance to be among the 15 grand prize winners that will each receive $1 million (P48,062,227.24) to begin the implementation of their ideas.
Other finalists include Paris, London, Glasgow, New Orleans, Rio de Janeiro, Rotterdam, Taipei, Tel Aviv, Cape Town, and Daegu in South Korea. 
Established in 2006, the New York City-based Bloomberg Philanthropies seeks to improve the lives of millions of people in over 170 countries through the arts, education, the environment, government innovation, and public health. – Rappler.com
$1 = P48.06