This is AI generated summarization, which may have errors. For context, always refer to the full article.
The master plan for the rehabilitation is now 60% completed, says Task Force Bangon Marawi
The nightmare that Marawi City residents have gone through in the hands of armed groups marked its fourth anniversary on May 23.
The predominantly Muslim city has faced challenges in rehabilitating the battle area, as well as in fighting the recruitment of armed groups among its residents. 
What now?
A few days before the anniversary, a housing provider announced that close to 500 houses for families displaced by the conflict have been built.
Holcim Philippines said that a total of 491 out of 1,057 housing units have already been built by the end of April 2021. The project was spearheaded by the United Nations Human Settlement Program (UN-Habitat), together with Holcim and the Technical Education and Skills Development Authority (TESDA).
Meanwhile, for the casualties of war buried in Marawi, only four out of 470 bodies have been identified. The Philippine National Police Crime Laboratory Region 10 said that they are still looking for families to come forward so they can match their DNA with that of the bodies. 
With regard to rehabilitation, Department of Human Settlements and Urban Development (DHSUD) Secretary and Task Force Bangon Marawi (TFBM) head Eduardo Del Rosario said in a report by the Philippine News Agency that the master development plan for the rehabilitation was already 60% completed.
Del Rosario added that the road networks are set to be finished by the end of September 2021.
A six-month nightmare
On May 23, 2017, the military launched a raid to arrest Abu Sayyaf sub-leader Isnilon Hapilon who was spotted in a safe house in Basak Malutlut in Marawi City. However, the military troops unsuccessfully arrested Hapilon and were instead met with gunfire.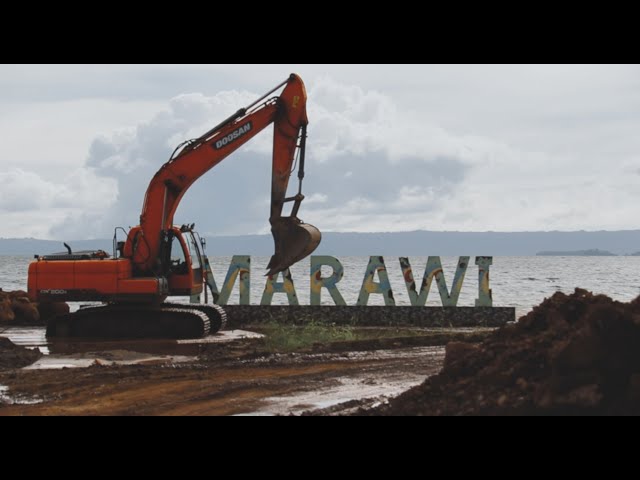 Residents in black clothes marched down the streets with firearms and started waving ISIS (Islamic State) flags. They occupied strategic points in the city, which prompted President Rodrigo Duterte to declare Martial Law in the entire Mindanao.
The war displaced 400,000 people in Marawi City and nearby areas. Some stayed in evacuation centers, while other stayed with their relatives in safer areas. 
After six months of non-stop fighting, the government announced the deaths of Hapilon and another mind behind the war, Omar Maute.
On October 23, 2017, Defense Secretary Delfin Lorenzana said that the military already neutralized the remaining ISIS fighters – the war was over. (READ: The war in Marawi: 153 days and more) – Rappler.com