This is AI generated summarization, which may have errors. For context, always refer to the full article.
Marcos Jr.'s top two campaign donors now hold crucial posts in government
MANILA, Philippines – A long-time friend of President Ferdinand Marcos Jr. significantly bankrolled the chief executive's Malacañang aspirations, based on his official list of campaign donors.
Marcos' statement of contribution and expenditures (SOCE) officially released by the Commission on Elections (Comelec) to Rappler on Tuesday, August 30, indicated a total of 67 donors, 20 of which gave Marcos at least P10 million each, either in cash or in-kind.
Here's a quick look at some of them.
1. Anton Lagdameo – P247.324 million
Special Assistant to the President Anton Lagdameo contributed P247.324 million to the Marcos campaign, putting him on top of the list.
His donation was categorized as "in-kind from party." Lagdameo is treasurer of Partido Federal ng Pilipinas (PFP), which previously disclosed that it spent P272 million to make Marcos win.
Lagdameo is a three-term congressman from Davao del Norte, a businessman, and the husband of veteran actress Dawn Zulueta.
He is the nephew of Antonio "Tony Boy" Floirendo Jr., the top campaign donor of former president Rodrigo Duterte in 2016.
During the Martial Law era, his grandfather, banana magnate Antonio Floirendo Sr., was a crony of President Marcos Jr.'s father, the late dictator Ferdinand E. Marcos.
2. Melquiades Robles – P30 million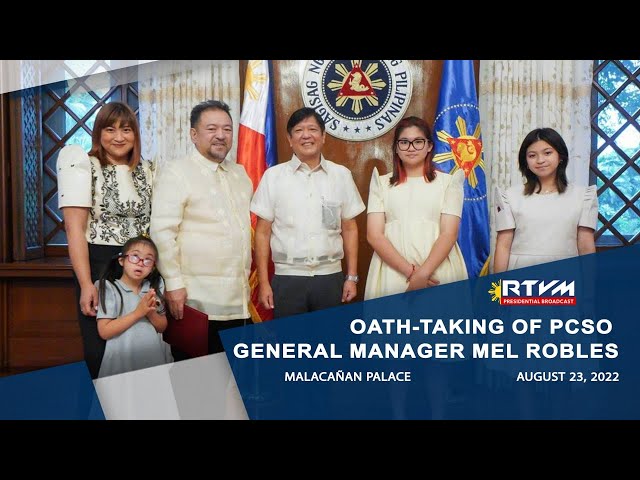 A distant second in the list is Melquiades Robles, who has been tapped by Marcos to be the general manager of the Philippine Charity Sweepstakes Office (PCSO).
He was chief of the Light Rail Transit Authority during the Arroyo administration, and in 2017, the Sandiganbayan ordered to have him arrested over alleged irregularities on a 2009 janitorial contract, although he was acquitted two years later.
He was also a board member of state media outfit Intercontinental Broadcast Corporation and spokesperson of El Shaddai head Mike Velarde.
3. Philip G. Lo – P25 million
Ranking third is Philip G. Lo, who once served in the board of directors of the Philippine Amusement and Gaming Corporation (Pagcor).
In 2013, the Commission on Audit found Lo and eight other former Pagcor officials liable for the anomalous purchase of tickets worth P26.7 million for the 2008 movie Baler, although the Supreme Court reversed that ruling in 2021 and said the COA "acted with grave abuse of discretion."
For the complete list of Marcos' donors, see the table below:
Based on the table above, six people donated P20 million each to the Marcos campaign, while 11 other people contributed P10 million each.
Several business executives
Some of Marcos' donors are notable names in the Philippines' business landscape, including:
In total, the chief executive received contributions worth P624.684 million.
Heavy on ads
Marcos, in his SOCE, declared a total expenditure of P623.23 million for his presidential campaign, none of which was paid out of his own pocket. That figure is just below the P674-million cap that presidential aspirants can utilize to woo voters during the campaign period.
Based on Marcos' summary report of lawful expenditures, half of the P623 million, or P313.592 million, was spent on ads. Around P221 million was used to employ poll watchers.
The table below shows Marcos' expenditures per category.
A report by the Philippine Center for Investigative Journalism in July said Marcos appeared in ads worth P1.09 billion during the 90-day campaign period from February to May, based on available rate cards. The PCIJ, however, clarified that the exact ad expenses could be lower due to the discounts that candidates could avail of.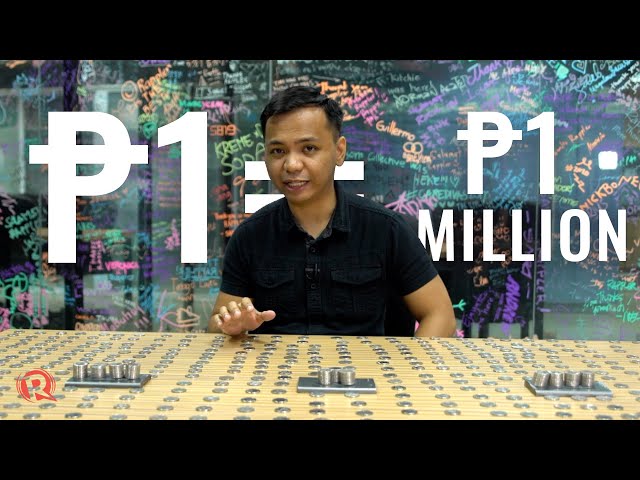 – Rappler.com