Albay 2nd District Representative Joey Salceda also says Marcos needs an 'empowered deputy' at the agriculture department who will ensure organizational order, as the President 'obviously has more concerns than agriculture'
MANILA, Philippines – A ranking member of the House of Representatives urged President Ferdinand Marcos Jr. to form a food security cluster in his Cabinet following a Social Weather Stations (SWS) survey that showed a prevailing high hunger rate in the country.
Albay 2nd District Representative Joey Salceda also called on Marcos to designate a "senior undersecretary" or his deputy at the Department of Agriculture which is currently headed by the President.
Salceda, chair of the House ways and means committee, made the suggestions after SWS released its latest survey results on October 29, which found that 11.3% of Filipino families – or around 2.9 million Filipinos – had nothing to eat at least once in the past three months, almost similar to the 11.6% hunger rate in June 2022.
Salceda said in a statement on Wednesday, November 2, that it was alarming that the hunger rate remained almost unchanged despite the Philippine government's recent push to reopen the economy after a two-year-long pandemic slump.
He stressed the need for a "more holistic, whole-of-government way" of approaching the issue in the Cabinet, as other agencies clearly have a more crucial role in food security.
"There are areas with food security that are beyond the mandate of the DA, which [Marcos] heads. Whether we like it or not, for example, some 20 to 25% of our food is imported. So the Bureau of Customs, the Department of Transportation, and our ports play a key role in getting food where it is needed," Salceda said.
"Early warning systems and weather prediction methods are also extremely crucial in protecting our food from typhoons and other disasters. So, the Department of Science and Technology and the Department of National Defense play important roles in our food security strategies," he added.
Salceda also noted that the chief executive has a lot on his plate so he could not devote himself solely to the agriculture sector. This, he said, made it necessary for the President to designate an "empowered deputy" at the DA.
"An administrative order outlining what the roles, functions, and responsibilities of the DA 'senior undersecretary' are will ensure organizational order," Salceda said. "The President obviously has more concerns than agriculture, so from time to time, he will need an empowered deputy in the DA."
"The senior undersecretary should also sit in the Cabinet, not necessarily as a member, but to ensure that he is up to date with everything his principal might direct for the department, both as secretary and as president and head of the food security cluster," he added.
Salceda also warned that hunger numbers may remain high in succeeding months, partly due to the cost of damage to agriculture – pegged at P1.3 billion – due to Severe Tropical Storm Paeng (Nalgae).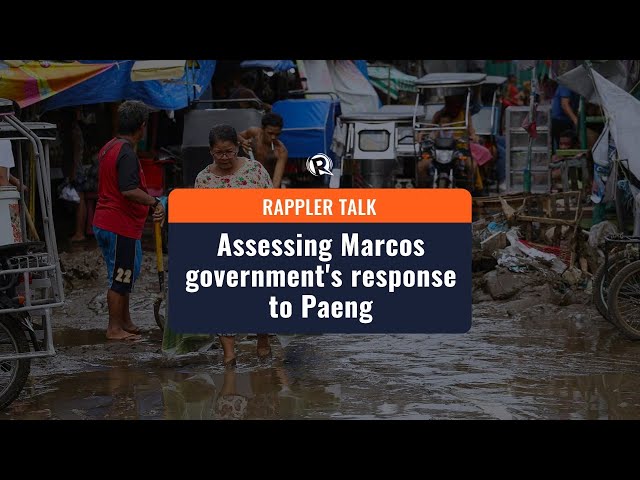 Inflation – which records increase in prices of critical commodities – was at 6.9% in September, the highest in four years.
A survey conducted by Pulse Asia Research, Incorporated in September found 42% of Filipinos disapproved of the Marcos administration's response to rising prices of goods. – Rappler.com