'When lines of communication are open, President Xi can make a decision, I can decide quickly,' says President Ferdinand Marcos Jr. at the end of his state visit to China
MANILA, Philippines – Members of a bilateral group tackling the West Philippine Sea dispute should have "direct access" to both him and Chinese President Xi Jinping to facilitate quicker communication and decision-making, President Ferdinand Marcos Jr. said.
"I wanted to raise the level of discussion to maybe a ministerial level and… with a direct access to both presidents. The intention of course is to minimize all of these 'incidents,'" Marcos said in an interview with reporters in Beijing on Thursday, January 5, at the end of his state visit to China.
The bilateral group is composed of members from the Philippine and Chinese foreign ministries. Members of this group tackle issues related to the West Philippine Sea during its bilateral consultation mechanism, an annual meeting.
Marcos, who tackled the long-running dispute in meeting with Xi, told the Chinese leader that improved communication between Manila and Beijing was necessary in the West Philippine Sea, where Chinese and Philippine vessels often clashed.
The Philippine leader had attributed confrontations in the tense waterway to "a lack of communication" between the two countries, citing it as a reason why Filipino fishermen had difficulty accessing the country's waters and why Philippine Coast Guard vessels often had encounters with Chinese coast guard ships.
"When lines of communication are open, President Xi can make a decision; I can decide quickly, and I think we can reduce the problems we face there now," Marcos said in a mix of English and Filipino.
He added, "Hindi magkakaproblema sa misinformation na maaring mangyari kapag napakatagal bago nakapag-usap kami." (We won't have a problem with misinformation that could occur when it is too long before we speak.)
Despite a landmark legal award the Philippines had secured in 2016 which reaffirmed the Southeast Asian country's rights in the West Philippine Sea, China continues to assert its expansive claims in Philippine waters. China has likewise rebuffed calls from the international community to abide by the 2016 Hague ruling, calling it "illegal and invalid."
'Direct communication'
Among key bilateral deals signed during Marcos' 48-hour visit to China included an agreement establishing "direct communication" between the Philippine Department of Foreign Affairs' (DFA) Office of Maritime Affairs and the Chinese Foreign Ministry's Department of Boundary and Ocean Affairs.
In a joint statement released on Thursday, the two leaders viewed the effort as a"confidence-building" move that would foster "mutual trust" on the issue.
"All of those things," Marcos said, referring to incidents, "If we just talked about it – we really just don't talk about it."
Upon returning to the Philippines, Marcos said Philippine Foreign Secretary Enrique Manalo and Chinese Foreign Minister Qin Gang would finalize the organization of such a bilateral group, adding "the situation with our fishermen will be number one on the agenda."
"That's a very important issue for us. And siguro naman (most likely), after we came to an agreement with the President Xi that this is an important aspect of our relationship… it's something that is easily remedied, relatively easily remedied," Marcos said.
Beyond words
Marcos earlier said that Xi vowed to help "find a compromise" on the "plight of [Filipino] fishermen," after it was raised during a bilateral meeting on Wednesday, January 4.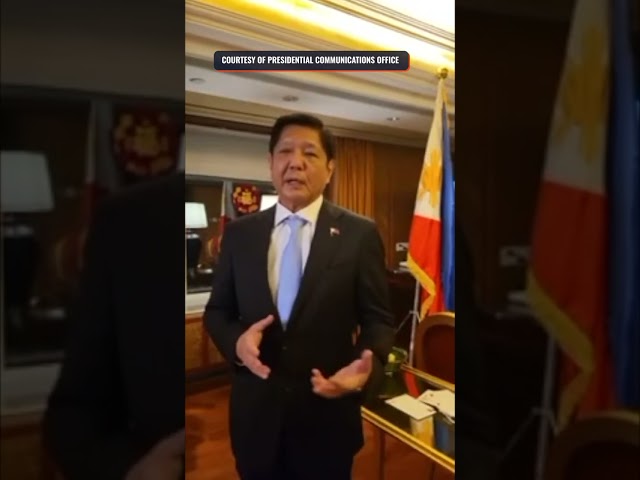 Commenting on the matter, international relations expert Renato de Castro described China's approach on the matter as "very condescending," seeing as Filipinos had the right to fish in waters part of the Philippines' own exclusive economic zone.
"But at least President Marcos said this should not be a unilateral manner. It should be bilateral," De Castro said in an interview with ANC. "This is the element of realism on his part that we should not allow China to declare whether our own fishermen could fish in our exclusive economic zone. This is a matter we should assert."
De Castro said the Marcos government should also go "beyond diplomatic words" by protecting Filipino fishermen who go out to fish in the volatile waters.
In recent years, Filipino fisherfolk have sounded the alarm on Chinese harassment out in Philippine waters, with Chinese vessels often restricting their movement in Panatag (Scarborough) Shoal and other areas of the Kalayaan Island Group (Spratlys).
Filipino fishermen have also said it had become more difficult to fish in areas like Recto Bank, where Chinese vessels had crowded the area. – Rappler.com