The city government does not give a reason for the temporary closure
PAMPANGA, Philippines – The mayor of Angeles City ordered on Monday night, August 17, the closing down of city hall in Barangay Pulung Maragul to give way for effective contact tracing and disinfection.
"Angeles City Mayor Carmelo 'Pogi' Lazatin Jr orders the temporary shutdown of the City Hall offices due to disinfection and contact tracing protocols, effective tonight, August 17 until further notice," the Angeles City information office posted in its Facebook page late night on Monday.
The city government did not give the reason for city hall's closure.
But the confirmed COVID-19 cases in the city increased from 154 on August 16 to 159 cases on August 17.
Lazatin said only officials and employees of the following city government offices are required to report for work:
Social Welfare and Development Office
Disaster Risk Reduction and Management Office
Health Office
Engineer's Office
Environmental Management Office
Emergency Disaster Command Center
Environment and Natural Resources Office
Information Office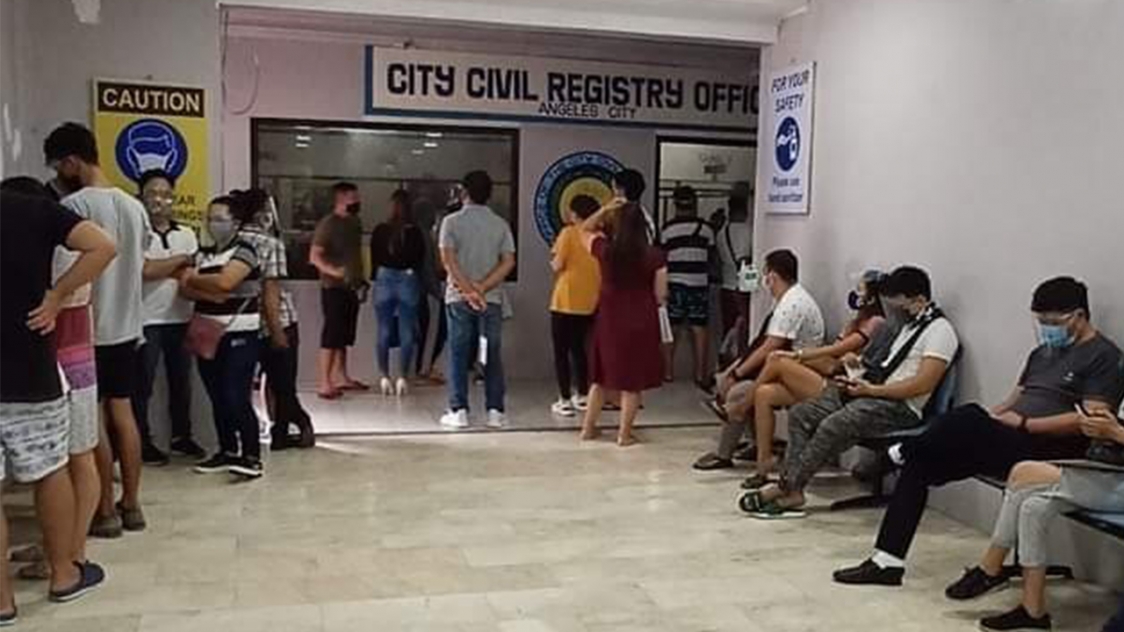 The lack of information about the sudden closure of city hall left Angeles City residents in the dark. Some also posted their experience inside the city hall prior to its temporary shutdown.
"May nag positive po ba na staff/worker ng city hall? (Was there a staff/worker in city hall who tested positive.) i was there Monday morning to get police clearance. Never saw someone checking body temp nor asking to log on a contact tracing sheet. Pabalik balik ako kasi ang haba ng pila (I kept going back because the line was too long) and dont think social distancing was observed," a netizen said.
"We were in Angeles City hall earlier… Social distancing is not observed… Even their employees are not wearing face shields.. Temperatures were not checked.. no contact tracing form..We were there for 4 hours and not even once we saw someone na nag sanitize ng place. You guys are shutting down other establishments po but you should also walk the talk," another said.
On August 13, Lazatin ordered the temporary shutdown of Ayala's Marquee Mall "for proper disinfection and contact tracing of the mall due to a reported confirmed COVID-19 case."
Marquee Mall is located beside the city hall in Barangay Pulung Maragul.
Many motorists with business at the city hall park their vehicles on the mall's premises and pay P20 fee, as there were not enough parking spaces within the city hall compound. – Rappler.com