As photos of the mayor driving the ambulance in personal protective equipment circulate online, he reaps praise, criticism, and cynicism
The mayor of a small town in Zamboanga Sibugay province found himself driving an ambulance and picking up people who tested positive for COVID-19 to help public health frontline workers overwhelmed by the number of infections.
Mayor Marcelo Baquial Jr. of Malangas town put on his protective gear to fetch and bring several townsfolk who contracted COVID-19 to a local isolation facility on Sunday, August 29.
The town's ambulance driver was taking a much-needed rest from nearly 24 hours straight of bringing patients from Malangas to hospitals in Zamboanga City and Ipil town since Saturday, said lawyer Joie Luza, head of Malangas's Municipal Disaster Risk Reduction Management Office (MDRMMO).
Luza said the driver was already exhausted, and Baquial decided to give him the day off.
MDRMMO data showed that eight people tested positive for COVID-19 on Sunday and were brought by Baquial to the town's isolation facility.
Netizens sound off
As photos of the mayor driving the ambulance in personal protective equipment circulated online, he reaped praise, criticism, and cynicism.
One netizen, Angel Redoble, doubted Baquial's sincerity, saying politicians were known to do anything just to win votes.
Another posted, "Elections are very near."
But Luza said it was not the first time that Baquial did a task expected of the town government's rank-and-file workers.
"The act itself explains the motive," she told Rappler.
She said the mayor, an electrical engineer by profession, has always been known for taking on menial tasks. 
There were instances in the past where he was seen sweeping streets and helping in construction projects.
"We got used to his style," Luza said.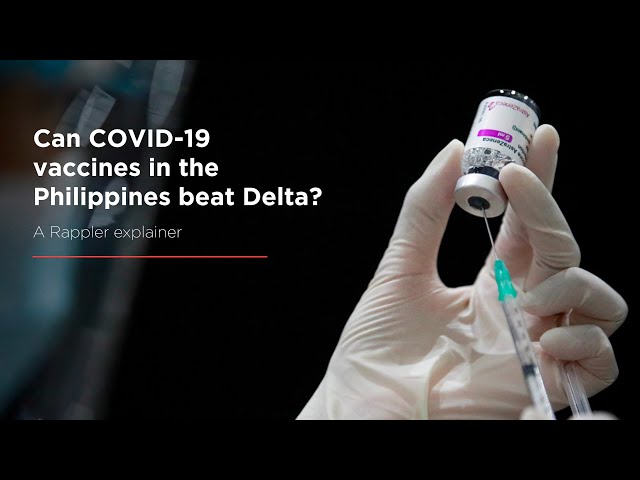 Fear of surge
Malangas officials and health workers have started feeling the pressure, with the health department fearing a surge in COVID-19 cases in the Zamboanga Peninsula region due to the rising number of Delta variant infections.
The Department of Health (DOH) in Region 9 on Tuesday, August 31, confirmed a dozen new, highly transmissible Delta variant cases throughout the region, including five in Zamboanga City. 
The DOH's Regional Epidemiology Surveillance Unit said the other Delta variant infections were in Zamboanga del Sur, with three cases, one in Zamboanga Sibugay, and three in Zamboanga del Norte.
Zamboanga City's newly detected cases bring to six the number of people who have contracted the Delta variant in the city this year.
Zamboanga City health officer Dr. Dulce Ann Miravite said samples from the city were tested by the Philippine Genome Center, and the results showed that the city had eight new cases under different COVID-19 variants.
Miravite said that Zamboanga, apart from the five new cases of Delta, also have two new Beta, and a new Alpha.
One of those who contracted the variants died, two others were recuperating, and the others were asymptomatic and were quarantined, Miravite said.
Maravite said that Zamboanga City has so far registered 114 cases of the Beta variant, 20 of whom died.  
She said the city also logged 19 Alpha variant cases so far, and that all the carriers recovered. There was also one Theta or Philippine variant case in the city. – Rappler.com
Antonio Manaytay and Frencie Carreon are Mindanao-based journalists and awardees of the Aries Rufo Journalism Fellowship