Among the 75 hospitals in Metro Manila with intensive care units, 28 are classified as 'critical' with over 85% of beds filled
Research by
Michael Bueza
Intensive care units in Metro Manila hospitals have been increasingly under strain in the past few days, with 7 out of 10 beds now occupied as coronavirus cases continue to rapidly spread across the region.
Latest figures from the Department of Health (DOH) as of Saturday, March 20, showed that 70.32% or 564 of the 802 beds in hospitals with ICUs are now filled. This is classified as "high-risk," meaning 70% to 85% of beds are occupied.
Days earlier on March 16, ICU capacity in the region was still "moderate," with 6 out of 10 ICU beds filled. (READ: Metro Manila's ICU bed capacity at 'alarming' 64.5% as COVID-19 cases soar)
Researchers studying the pandemic have warned that ICUs of Metro Manila hospitals may reach 100% capacity during the first week of April, if the spread of COVID-19 is not contained.
Why this matters
Health Undersecretary Maria Rosario Vergeire said Metro Manila's ICU capacity is a "most critical" indicator. The region has been the epicenter of the Philippines' outbreak since the start of the pandemic.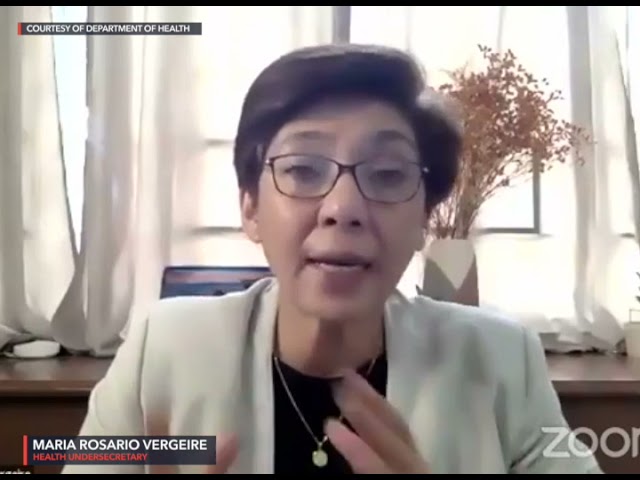 While the DOH also watches out for increasing occupancy of ward and isolation beds, officials pay close attention to ICU capacity as it signals if many are experiencing severe bouts of COVID-19. It also measures the health system's capacity to manage critically ill patients and prevent deaths.
Among the 150 hospitals in Metro Manila, only half or 75 hospitals have ICUs due to the high level of training needed. Of the 75 hospitals with the specialized unit, 28 were at "critical capacity" as of March 20, with over 85% of ICU beds filled, while another 10 were "high-risk." Of the remaining, 30 were still in the safe zone with less than 60% occupancy, while 7 others were "moderate" with 60% to 70% occupancy.
When an ICU is at full capacity, patients who need intensive care may end up waiting elsewhere such as at the emergency room. Hospitals may also need to scale back procedures or surgeries for non-coronavirus patients to free up more resources.
The DOH stressed that its "No. 1 objective" now is to ensure that health care is not delayed or hampered for both COVID-19 and non-COVID-19 patients.
Where are ICUs at critical capacity?
Based on DOH data, the following ICUs are at "critical capacity" or close to being full, if not already full:
MCU-FDT Medical Foundation Hospital
Las Piñas Doctors Hospital
Las Piñas General Hospital and Satellite Trauma Center
University of Perpetual Help Dalta Medical Center
Makati Medical Center
Mandaluyong City Medical Center
Asian Hospital
Medical Center Muntinlupa
Research Institute for Tropical Medicine
Unihealth Parañaque Hospital and Medical Center
Pasig City General Hospital
Allied Care Experts Medical Center Valenzuela
Medical Center Manila
UP-Philippine General Hospital
Allied Care Experts Medical Center Quezon City
Commonwealth Hospital and Medical Center
East Avenue Medical Center
FY Manalo Medical Foundation
Lung Center of the Philippines
Metro North Medical Center and Hospital
National Children's Hospital
National Kidney and Transplant Institute
Providence Hospital
St Luke's Medical Center
Sta Ana Hospital
Chinese General Hospital and Medical Center
San Lazaro Hospital
Metropolitan Medical Center
What DOH is doing
Since Saturday, Vergeire said, the DOH has been meeting with its expert consultants, epidemiologists, officials from the government's coronavirus task force, and the Metropolitan Manila Development Authority to address increasing hospitalizations across the capital region.
Health Undersecretary Leopoldo Vega, the treatment czar, is also visiting hospitals to assess if additional personnel are needed and whether hospitals can still expand facilities to treat more patients, Vergeire said.
Aside from these, officials are implementing their Oplan Kalinga strategy, where patients with mild infections are transferred to temporary treatment centers to decongest hospitals for more serious cases.
Under the same strategy, those with COVID-19 who do not need to be hospitalized or cannot observe proper home quarantine are also brought to quarantine facilities.
The approach is similar to what the government did in July to August 2020 – the last time the Philippines saw a surge in cases that nearly crippled the health system.
On Monday, March 22, the country hit a fresh single-day record, with 8,019 new COVID-19 cases. Total cases stood at 671,792. – Rappler.com