Only fully vaccinated persons are allowed to enter gyms. The government also allows restaurants and salons to accommodate more vaccinated customers.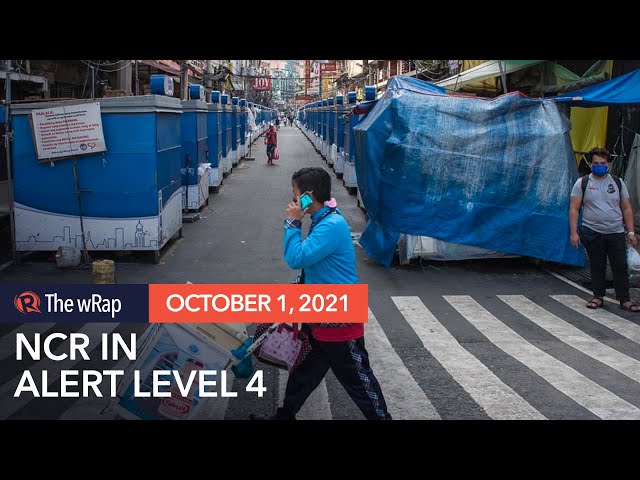 The national government has decided to retain Alert Level 4 in Metro Manila until October 15, but with easing of restrictions on gyms and higher allowed operational capacities for restaurants, barbershops, salons, and the like.
The decision was announced by Presidential Spokesperson Harry Roque on Thursday, September 30, after a meeting of the Inter-Agency Task Force on Emerging Infectious Diseases (IATF).
"The IATF also approved the reopening of fitness studios and gyms at a limited 20% capacity for fully vaccinated individuals, provided that all gym workers should also be fully vaccinated," said Roque.
Here's the IATF resolution that lays out the new rules.
Gym customers and service providers are also told to wear face masks at all times and not allow group activities.
As for restaurants, religious gatherings, and personal care services, they are allowed to accomodate more customers or participants who are fully vaccinated.
"The IATF also approved the recommendation to expand by an additional 10% the allowable indoor capacities of dine-in services, in-person religious services, and personal care services in areas under Alert Level 4 of the pilot implementation of alert levels system for fully vaccinated individuals," said Roque.
Gym owners had appealed to the government to allow gyms to operate even under Alert Level 4, Trade Secretary Ramon Lopez had previously told Rappler.
Here's a guide to what's allowed and not allowed, based on the new rules: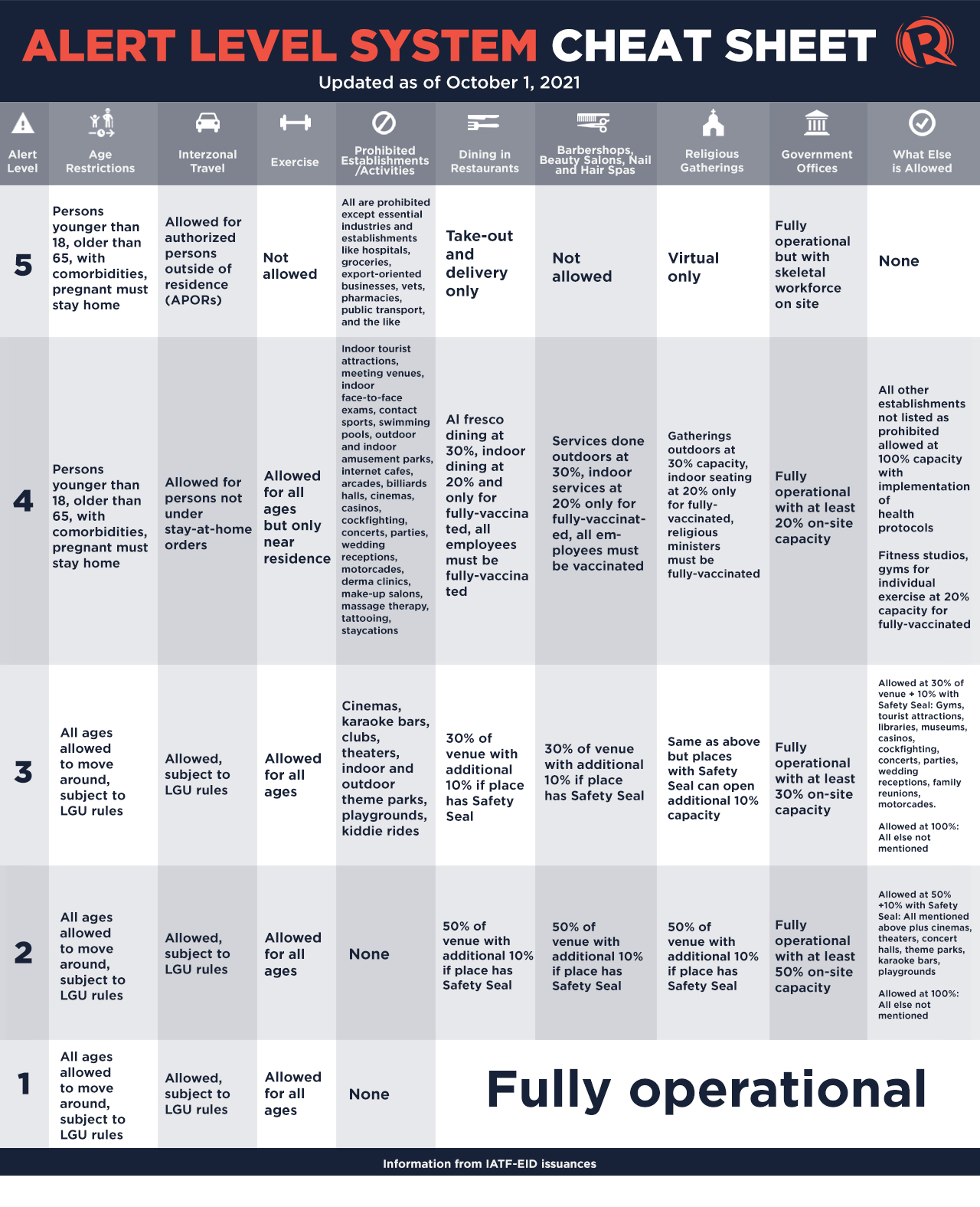 Not out of the woods
Some Metro Manila mayors had supported a downgrade to Alert Level 3, where more establishments would be allowed to open and there would be less mobility restrictions on children and the elderly.
But the Department of Health and groups of doctors had pointed out that though the rate by which a single positive case infects others (reproduction number) had gone down, there remained around 30,000 active cases in Metro Manila.
Intensive care unit (ICU) facilities are 75% occupied, which puts the capital region at "high risk" in terms of healthcare utilization rate.
Government officials, however, point to a silver lining: 74% of the eligible adult population in Metro Manila have received their second doses of a COVID-19 vaccine.
Presidential Adviser on Entrepreneurship Joey Concepcion hopes Metro Manila's downgrade to Alert Level 3 will happen within the 4th quarter of 2021 or in the next few months.
Repeated lockdowns and consistently high numbers of active cases have put the Philippines at the bottom of Bloomberg's COVID-19 resilience ranking. The number of jobless Filipinos grew in August to 3.88 million. – Rappler.com