The Quezon City government sues people who sought a third vaccine jab for violating a city ordinance that prohibits 'misrepresentation of vaccine status'
The Quezon City (QC) government on Friday, August 13, filed complaints against two fully vaccinated individuals who secured a third COVID-19 jab in the city's inoculation hubs, despite the national government still not having greenlit "booster" vaccinations.
In a statement, City Attorney Orlando Paolo Casimiro said the unnamed individuals violated a city ordinance that prohibits "misrepresentation of vaccine status for purposes of fraud or deceit."
"The complaints have been sworn into the Office of the City Prosecutor to send a strong message that the City Government takes the vaccination and other pandemic-related programs very seriously," Casimiro said in a press release by the local government unit.
The first person was reportedly fully inoculated with the Sinovac vaccine in Mandaluyong in May, before registering through QC's vaccination program through a company masterlist. He was vaccinated with a Moderna COVID-19 vaccine in Quezon City earlier in August.
A second violator, meanwhile, bragged about receiving a third dose of the Pfizer COVID-19 vaccine, after earlier getting two doses in Quezon City, the LGU said.
"It was not disclosed whether the third jab was administered at another vaccine center or the same one where the first two were dispensed," the city government said.
Pushback from officials
Quezon City Mayor Joy Belmonte decried the actions of "greedy" individuals.
"We in the local government are taking this matter seriously. We will not tolerate actions like this especially that a good number of individuals have yet to receive their first vaccine dose, not just in our city but in our country in general," Belmonte said.
Metropolitan Manila Development Authority Chairman Benhur Abalos, coordinator for all mayors of the National Capital Region, also disclosed on Friday that a probe into those availing of booster shots despite the lack of vaccines was underway.
"Supply of vaccines is still low. Be conscientious," said Abalos, who presides over the Metro Manila Council.
The fraudulent action by such individuals is the latest addition to the list of irregularities that hounded the Philippines' COVID-19 immunization drive – from reports of illegal vaccinations of people close to President Rodrigo Duterte, to alleged under-the-table sale of COVID-19 vaccines.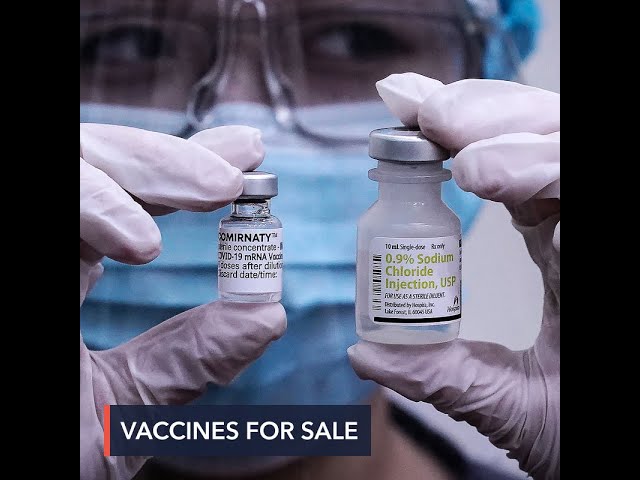 Back in July, San Juan Representative Ronaldo Zamora casually admitted that he had been vaccinated four times – two Sinopharm COVID-19 jabs in December and two Pfizer booster shots in 2021.
The Department of Health, on Friday, said it continues to thumb down "booster" vaccinations, not just because of the unstable COVID-19 vaccine supply, but also because of the lack of conclusive studies vouching for "booster" inoculations.
"The data on that and the evidence from experts are not yet complete, so the government cannot recommend 'booster' shots," Health Undersecretary Maria Rosario Vergeire said in a mix of English and Filipino.
"We don't have legal sanctions for these individuals who are receiving these double vaccines," she added. "But I hope we realize it's more of a moral and ethical [issue]."
An undersupply of the life-saving jab in the Philippines has prompted the national government to focus inoculations in Metro Manila and other high-risk areas.
This means that in many regions, not even 10% of the population has been fully vaccinated against COVID-19 as of early August. – Rappler.com