This is AI generated summarization, which may have errors. For context, always refer to the full article.
The boundary dispute between the two cities results in a windfall of supplies for public schools in the EMBO barangays
MANILA, Philippines – As the cities of Makati and Taguig tussle over the Enlisted Men's Barrios (EMBO), residents are reaping double benefits, receiving free school supplies from both local governments.
On Tuesday, August 22, Taguig led the distribution of school supplies in public schools in EMBO.
The following day, Makati also started to distribute school supplies in the same schools, following an approval from the Department of Education.
The Supreme Court recently ruled on the decades-old boundary dispute between the two cities, in favor of Taguig. While Taguig wants to immediately take over the public facilities in the affected barangays, Makati insists that a court-issued writ of execution is needed first, and that Taguig has to pay for the resources that Makati invested in those facilities.
As school opening approaches, some residents cannot help but compare the supplies from the two city governments.
School supplies from Taguig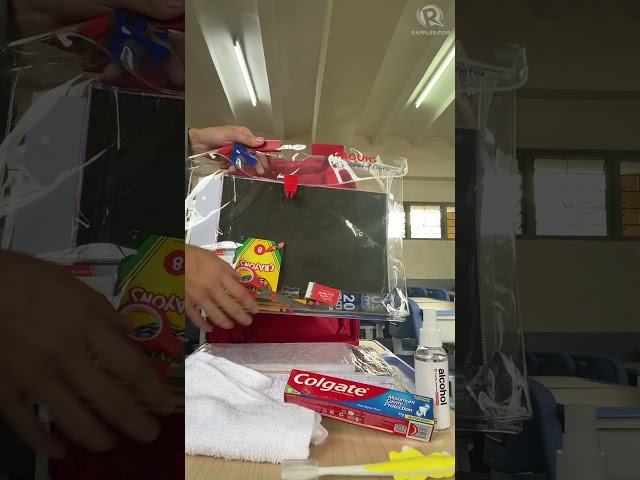 Backpack (Kinder to elementary)
Tote bag (High school)
Notebooks (1 for kinder; 5 pieces for grades 1 and 2; 9 for grades 3 to 6 and high school)
3 pencils (Kinder to elementary)
3 black pens (grades 4 to 6 and high school)
Ruler (Kinder to Grade 2)
Glue (Kinder to Grade 2)
Pad paper (6 for Kinder; 1 for elementary and high school)
Plastic envelope (Kinder to Grade 2)
Crayons (Kinder to Grade 3)
Emergency contact card (Kinder to Grade 2)
Eraser (Kinder to elementary)
Correction tape (High school)
Sharpener
Pair of scissors (Kinder to Grade 2)
5 fasteners (Kinder)
1 pack of assorted art paper (Kinder to Grade 2)
Sanitary kit (Kinder to Grade 2)
School supplies from Makati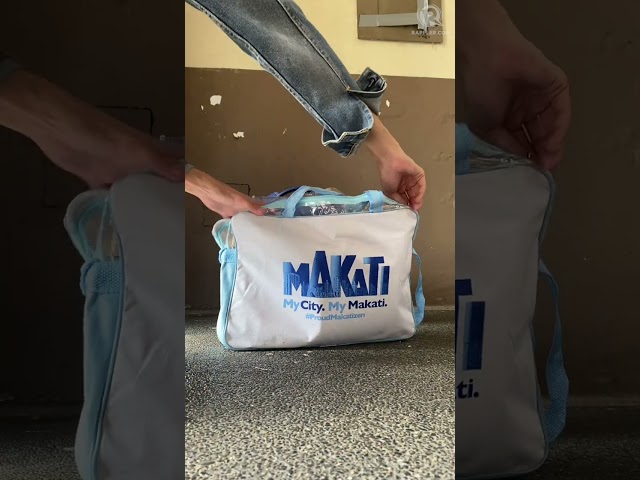 Randoseru bag (Grades 1 to 4)
Portfolio bag
10 notebooks
5 intermediate pads
5 pens
5 pencils
Dengue kits (Kinder and elementary)
Math graphing notebook (High school)
School uniform
Both Makati and Taguig will also provide the students with regular school uniforms, PE uniforms, black shoes, rubber shoes, and socks.
On top of these, Makati said it will give jackets with hoodies to senior high school students.
On Wednesday, August 23, Makati distributed PE uniforms, socks, and black shoes to students. The rest of the items will be distributed soon, it said.
Meanwhile, Taguig has yet to deliver any school uniforms as of Tuesday. Taguig said they were still in the process of getting the measurement of students.
During the Brigada Eskwela, the annual school opening cleanup and beautification drive by the education department, a tense situation unfolded in the EMBO schools after Taguig assumed control over the 14 public schools in the area.
Some students and parents pointed out that the ongoing city dispute led to a delay in the distribution of school supplies and uniforms.
The conflict between the two cities prompted the Department of Education central office to step in to directly supervise the affected schools. – Rappler.com