Ex-Duterte adviser Michael Yang says he has high blood pressure. Health reasons have often been used by other resource persons under investigation to evade legislators' grilling.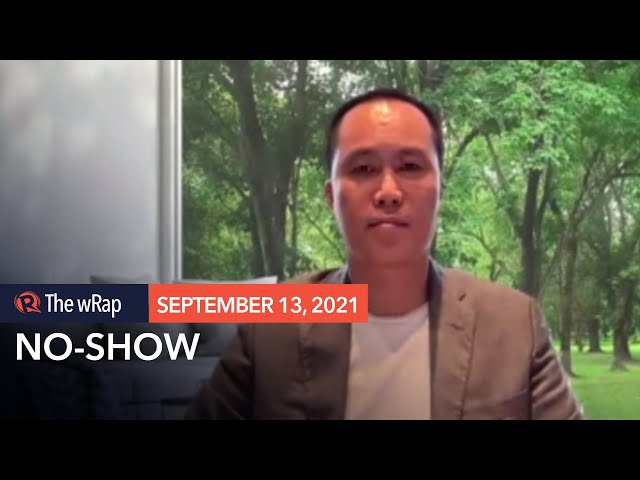 The embattled Chinese businessman Michael Yang, former economic adviser of President Rodrigo Duterte, cited health reasons for not showing up as the Senate continued to probe into his links to anomalous pandemic deals on Monday, September 13.
Yang's reason for being a no-show before the Senate blue ribbon committee? High blood pressure, according to his lawyer Raymond Fortun.
Health reasons, however, have often been the excuse used by other resource persons in past congressional hearings in a bid to evade further grilling by legislators.
This was not lost on blue ribbon chairman Richard Gordon, who told Fortun his client must attend Monday's hearing because two arrest warrants have already been issued against him.
Senators first issued an arrest warrant against Yang for ignoring two subpoenas to attend previous hearings. The second arrest warrant was issued over his evasive answers during the September 10 probe.
Fortun said he was supposed to meet his client at Insurance Village 1 in Davao City – the home city and bailiwick of Duterte – at 9:30 am. Yang then texted him to explain why he would be absent during the hearing.
Yang earlier told senators he is staying at the Dusit Thani Residence Davao in the same city.
"On the way, he had texted me and subsequently called and said that his blood pressure suddenly shot up. And for that reason, he had to, he was advised by his doctor to just stay at home. Apparently because of the proceedings, his health has been affected, your honors," Fortun explained.
But Gordon did not buy Yang's excuse.
"No, no. We will not give him a free pass. He can appear, he's not under pressure there, he's in Davao where he's comfortable. He can bring his doctor if he will and we want to see him," Gordon said.
"You know, that always occurs: When somebody's under investigation, they come in on a wheelchair, show their picture, then they cannot appear or they're in a hospital bed. He's healthy enough as far as I'm concerned. I think he can face the music," added the senator.
Fortun then said he would give the committee a medical certificate to support Yang's claim, but Gordon still refused. He told the lawyer Yang must show up later in the hearing on Monday.
"So please tell your client that we will expect him to appear in the course of hearing, especially when we start having questions against him. And we have a lot of questions," Gordon said.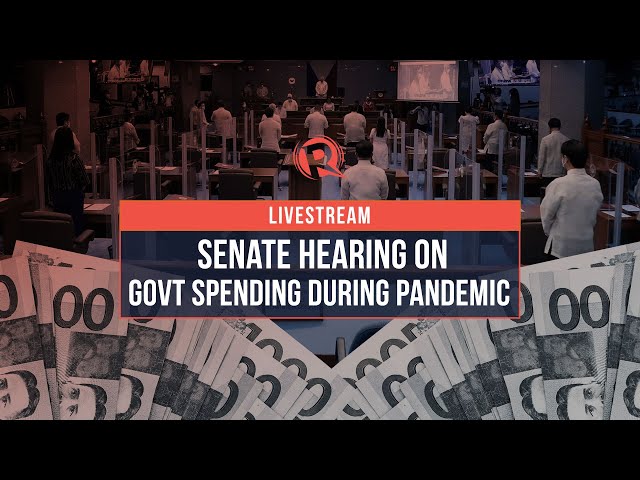 Arrest warrants still not served
Asked by Rappler if the arrest warrants had already been served to Yang, Senate Sergeant-at-Arms Rene Samonte replied in the negative.
He said they had tried to serve Yang's arrest warrant at his residence in #19 Narra Avenue, Forbes Park in Makati last week, but they were told by a caretaker that no Michael Yang supposedly lives there.
Yang, however, later confirmed to senators on September 10 that he indeed leases out the property in Forbes Park.
He said the caretaker might have just assumed he no longer lives there because he allegedly has not visited the property in a long time.
Did the Senate security then tried to serve the arrest warrants at the Davao City hotel were Yang confirmed he was currently residing? Samonte said no, because they have not received any instructions to do so.
"Not yet, we need to validate what he said and we need further instructions after today's hearing," said Samonte.
Yang's lawyer Fortun previously wrote to Gordon to tell the committee that subpoenas against his client can be served at his law firm's office instead.
What are the allegations vs Yang?
It was revealed during the September 10 Senate hearing that Yang turns out to be the financier and guarantor of the controversial Pharmally Pharmaceutical Corporation.
Pharmally is the small firm with low capital that somehow managed to bag P10 billion worth of pandemic deals in the Philippines.
Senators had also grilled Yang over his alleged links to Lin Weixiong, who bears some resemblance to Allan Lim.
The intelligence report of veteran anti-drug operator Eduardo Acierto – who is now in hiding – earlier identified Lim as a drug personality who had supposedly worked with Yang to bring shabu into the Philippines.
Despite the glaring evidence being uncovered by senators, however, Duterte continues to exonerate Yang from any wrongdoing in relation to Pharmally.
Duterte has since directed his wrath at the Senate, particularly blue ribbon committee chairman and Senator Richard Gordon as well as Senate Minority Leader Frank Drilon. – Rappler.com
Read the other stories from the September 13, 2021, Senate blue ribbon committee hearing: