This is AI generated summarization, which may have errors. For context, always refer to the full article.
The Armed Forces of the Philippines says the remains of the last 10 military personnel were already transported back to their hometowns
The Armed Forces of the Philippines (AFP) announced Friday, August 20, that it had already identified all 50 bodies of military personnel who died in the tragic C-130 plane crash in Sulu over a month ago.
The AFP said they had finished the identification with the help of the Philippine National Police's Scene of the Crime Operatives.
On July 4, the C-130 Hercules plane crashed in Patikul town in Sulu, killing at least 53 people, including 50 military personnel.
On Friday, the military finished the identification of the last 10 bodies, namely:
Corporal Dexter E. Estrada, Philippine Army (PA)
Corporal Reynel A. Matundin, PA
Corporal Gulam H. Ismael, PA
Private First Class Bengie S. Malanog, PA
Private Ian R. Azuelo, PA
Private Erwin M. Canton, PA
Private Mansueto B. Lingatong III, PA
Private Mar Jhun T. Capagngan, PA
Private Michael C. Dalore, PA
Airman Second Class Glen Mar G. Biscocho, Philippine Air Force
Their remains were already transported back to their families in their respective hometowns, according to the military. 
Here's a list of of all 50 military men who died in the crash:
The AFP once again condoled with the families of the victims.
"The memories of our brave comrades who paid the ultimate sacrifice will live on not only in their families but throughout the military organization who continues to risk everything to achieve just and lasting peace for our nation," the military said on Friday.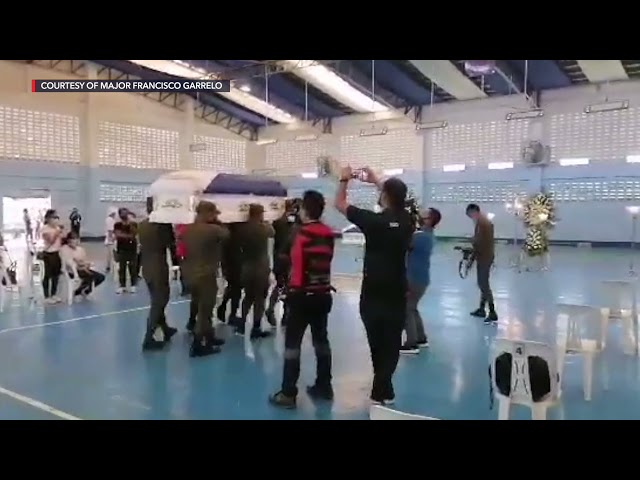 All the families of the victims will receive financial assistance from the government, according to the AFP. They will each receive special financial assistance, which includes the sum of their base pay, hazard pay, and other bonuses.
Earlier in August, newly appointed AFP chief Lieutenant General Jose Faustino Jr. said that the Philippine Air Force would release the result of the investigation soon but did not give a specific date. 
There have been more than 10 aircraft tragedies in the military in the last 10 years, with the C-130 Sulu crash considered the worst. (READ: LIST: Military aircraft accidents in the past 10 years). – Rappler.com