Hunger is highest in Mindanao, with an estimated 1.2 million families experiencing not having food at least once in the past three months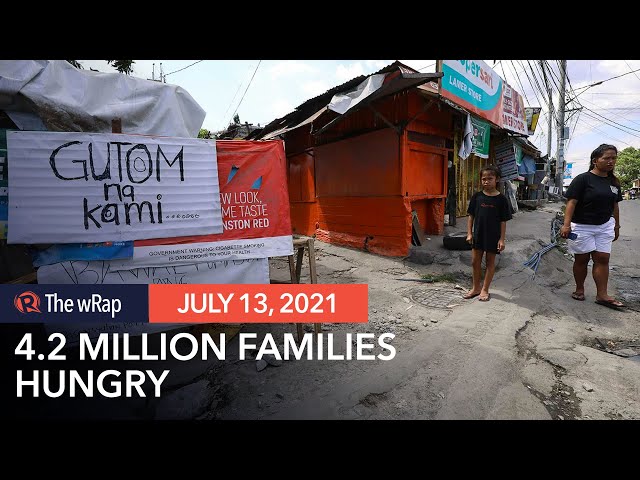 Some 4.2 million families experienced hunger in May, as the pandemic dragged on and kept Filipinos unemployed, latest figures of pollster Social Weather Stations (SWS) showed.
A national survey conducted from April 28 to May 2 among 1,200 adults found that 16.8% of Filipino families experienced "involuntary hunger" or hunger due to lack of food at least once in the past three months.
The sampling error margins are ±3% for national percentages and ±6% for Balance Luzon, Metro Manila, Visayas, and Mindanao.
The May 2021 hunger rate is 0.8 points higher than the 16% (estimated 4 million families) in November 2020. It is 4.3 points below the 2020 annual average of 21.1% but still double the December 2019 pre-pandemic level of 8.8%, which is equivalent to 2.1 million families.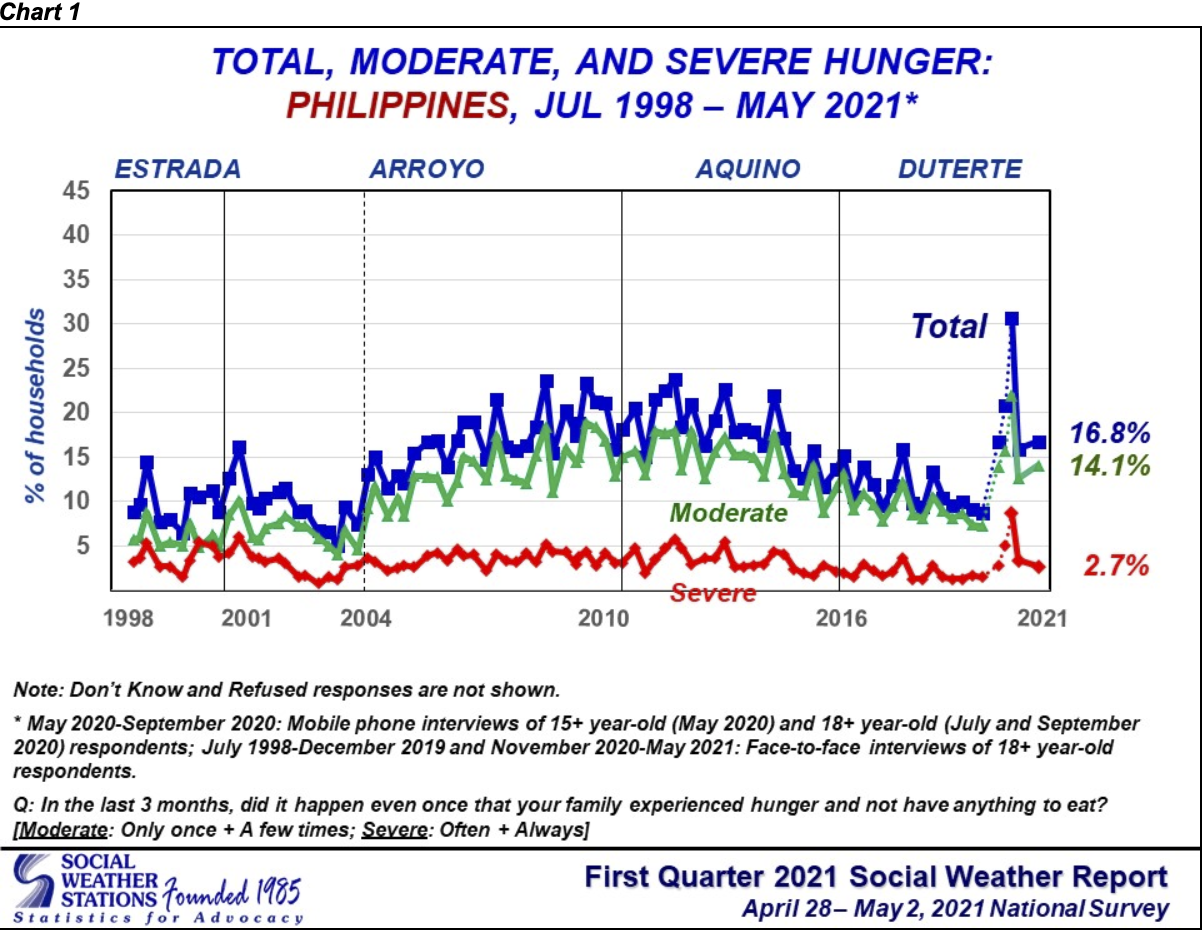 Hunger is higher by 20.7% in Mindanao, followed by 16.3% in the Visayas, 15.7% in Balance Luzon, and 14.7% in Metro Manila.
Mindanao now has the highest incidence of hunger with 1.2 million families, followed by the Visayas at 776,000 families, Balance Luzon at 1.8 million families, and Metro Manila with 496,000 families.
In November 2020, hunger was at 23.3% (780,000 families) in Metro Manila, 16% (909,000 families) in Mindanao, 14.4% (1.6 million families) in Balance Luzon, and 14.3% (674,000 families) in the Visayas.
Meanwhile, 14.1% or 3.6 million families experienced moderate hunger, while 2.7% or 674,000 families experienced severe hunger.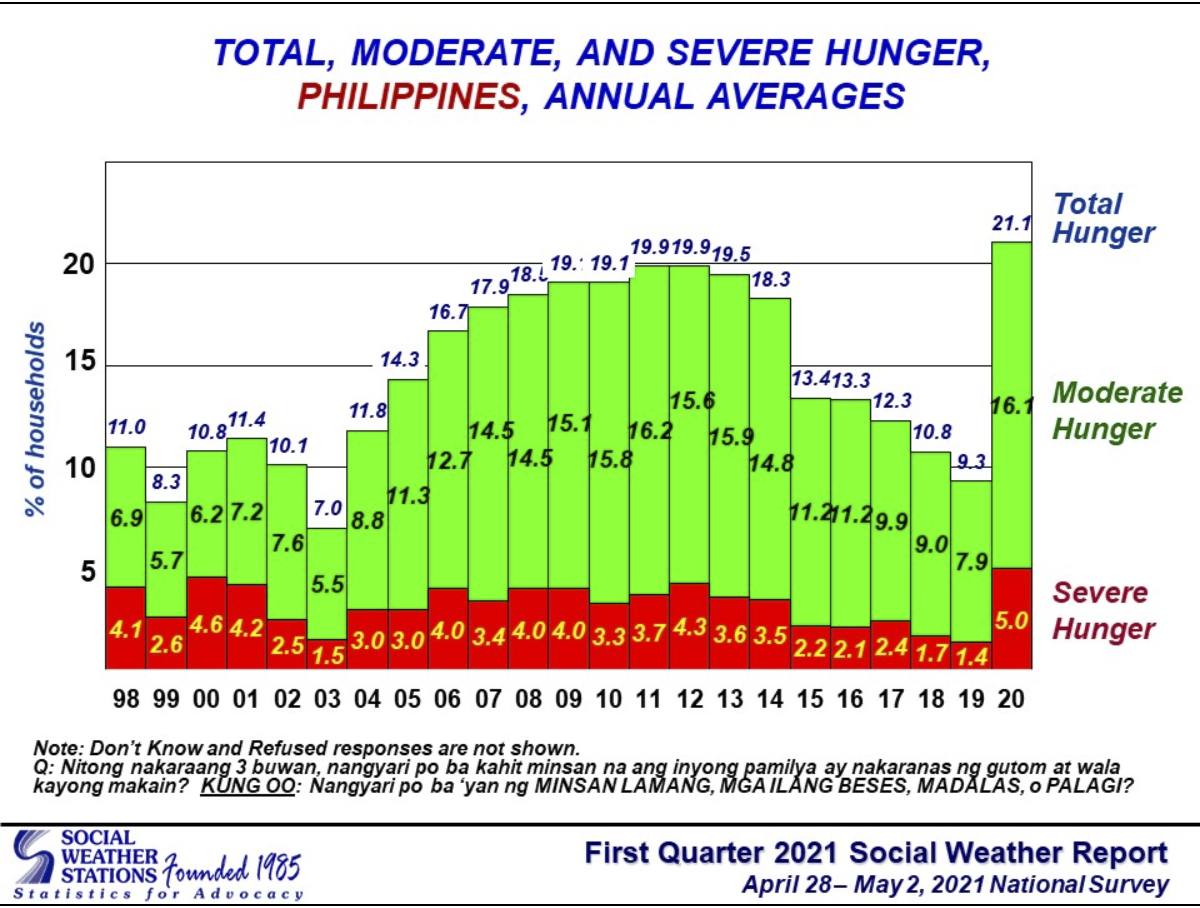 SWS defined moderate hunger as experiencing hunger "only once" or "a few times" in the last three months. Meanwhile, severe hunger refers to experiencing hunger "often" or "always" in the last three months.
The latest survey findings were released amid criticism of President Rodrigo Duterte's meager aid to Filipinos hardest hit by the pandemic, while his government instead focused on building infrastructure. – Rappler.com