Vilma Monera says it pained her that just when her son Vic had found meaningful work as soldier he died in the Sulu plane crash
Private Vic Monera of the Philippine Army, one of the soldiers who died in the ill-fated C-130 plane crash Sunday in Patikul, Sulu lived a life of struggle.
Coming from a family of farmers in Barangay Dagumba-an, Maramag, Bukidnon, he was the oldest child and the only one able graduate from college. They tilled the land they did not own, even though almost everyone family in the grew up there.
Vic's mother, Vilma Monera, joined the legal land struggle. She often participated in land rights protests in Manila. All she wanted was to own a piece of land they were working on legally.
"I would often leave them when we need to go to Manila to protest and follow up on the progress of our papers, which took me two decades to own," Vilma said.
She is an officer of the Panansalan-Dagumba-an Tribal Association (PADATA), an indigenous rights group which led the struggle to reclaim the ancestral land the government loaned to the Villalon Ranch.
On Wednesday, July 7, Vilma and her two other children were in the gym of the Camp Edilberto Evangelista in this city, home of the Army's 4th Infantry Division (ID).
The Moneras and three other families were there to claim the remains of their fallen sons, who were among the 49 soldiers who died in the tragic Sulu plane crash.
The 4th ID, also known as the Diamond Division, honored the deceased soldiers with an overnight vigil in the camp and honor guards.
Vilma said that she and her husband sent Vic to a private maritime school in this city hoping to provide him with a better future.
When Vic graduated he went to Manila to apply for work aboard a ship. But the pandemic struck in 2020, forcing him to set aside his dreams
"For Vic, the only way to help our family is to be a soldier, that was his plan," Vilma said.
The 25-year-old Vic applied to be a soldier to be able provide for his mother and two siblings. It was a responsibility he assumed when their father died in 2017.
"He was the one that we relied on. We sent him to school, he had plans to help us," Vilma said.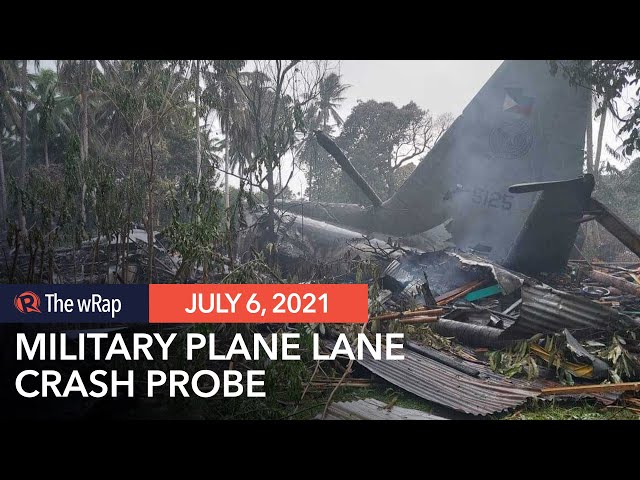 When Vic was accepted into the army, he promised his mother that he would be the one to take care of the schooling of his siblings. "He told us that he will have a salary soon and he is going to help us," recalled Vilma.
First and only salary
After the training, Vic called his mother and told her that he was sending home P38,000 – his first salary as a soldier.
"He sent me the money via Palawan (money transfer) with instructions to pay our debts, including the payment for the dentist who fixed his teeth and the rest for our consumption," Vilma said. "He was so happy that he was able to give me money from his salary, and I was happy too that he now had a stable job," Vilma said.
Vilma remembered that she felt a mix of pride, happiness, and sadness on the day that her son became a soldier. Growing up, she said, Vic was a responsible kuya (oldest child). He helped her tend their small farm by planting banana and sugar cane. This was the piece of land that she spent half of her life trying to acquire from the government.
Last phone call

On July 3, Saturday night, Vic called his mother to tell her that he was going to Patikul, Sulu. The following day, from the Laguindingan Airport, Vic again called Vilma and asked her for P50 of phone load so that he could call her once they landed in Sulu.
Vic never called back.
"I sent him a load. He told me that he loved me and his siblings, and that we should take care always," Vilma recalled their last conversation.
When the news of a plane crash reached Vilma, she called Vic's phone but the number could not be reached. "I called him, and prayed that he will answer me, but nothing," Vilma said between sobs.
Vilma called a nephew, also a soldier assigned in Patikul. Vilma said the nephew told her that the plane was in flames and that he could not go near it.
"I called my son until the following Monday, I broke down, I wanted to hear his voice, to know that he was doing ok. But nothing," Vilma said.
Sealed coffin
For now, Vilma and her family have to wait until Thursday, July 8, to see the remains of Vic. The Monera, along with five other families, could not view the remains of their loved ones.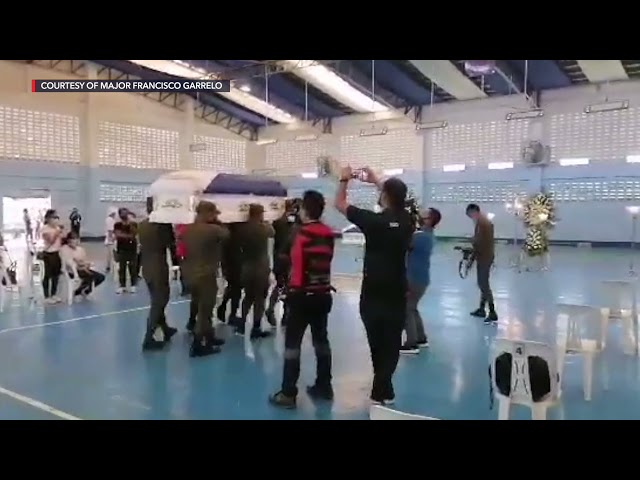 Major Francisco Garello Jr, spokesperson of the 4th Infantry Division said that the remains of the soldiers were burned beyond physical recognition. The bodies of the 6 soldiers were wrapped in plastic and sealed in the coffin.
"They were identified through their dental records, some of them wrote their names in their combat boots," Garello said.
"The instruction as of today is that the coffin is sealed, it will be opened once they are delivered to their homes," Garello added.
Holding back her tears, Vilma said, "We wanted to see my son, to be certain that it was him inside that coffin."
Vic was taken too soon, said Vilma. It was unfair that he died when he had finally found meaningful work.
"Life is unfair, Vic was a responsible son. We struggled to send him to school so that he would have a better life than us, and now he is taken away from us," Vilma said. – Rappler.com