Dr Collin Koh Swee Lean says Julian Felipe Reef could become a de facto possession of China
Julian Felipe (Whitsun) Reef, named after the great Filipino composer of the country's national anthem, Lupang Hinirang, remains threatened by Chinese encroachment as military officials confirmed the presence of Chinese vessels in the area.
The boomerang-shaped island located 175 nautical miles west of Bataraza town in Palawan is currently being surrounded by at least 183 Chinese ships believed to be manned by Chinese militia – another threat posed in the West Philippine Sea by China, the country perceived as the regional bully.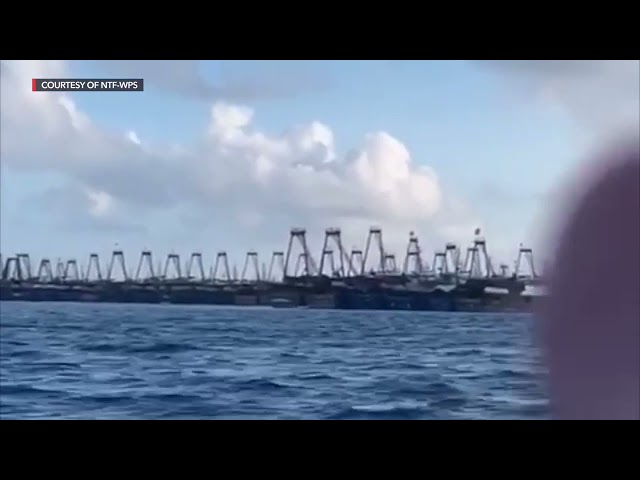 Not just ordinary fishing boats
On March 22, the Armed Forces of the Philippines (AFP), through the Air Force, dispatched aircraft to Julian Felipe Reef to conduct maritime patrols to assess the situation.
According to AFP chief of staff Cirilito Sobejana, the vessels were just fishing boats floating in the reef.
"They were in formation. I observed the same thing when I was the Sulu Joint Task Force commander that when fishing boats go to rest, they do that kind of formation," Sobejana said during his appointment hearing with the Commission on Appointments on Wednesday, March 24.
But for Dr Jay Batongbacal, director of the University of the Philippines Institute for Maritime Affairs and Law of the Sea, the Chinese fishing boats are not just ordinary vessels. They signal another potential conflict in the seas.
"Precisely, the China maritime militia uses fishing boats. The large FT-16, FT-17, and FT-18 class vessels are all fishing boats, except that they do more than just fish," said Batongbacal in a message to Rappler.
These ships, according to Batongbacal, are used by the Sansha City China Maritime Militia.
Historically, the Chinese Maritime Militia (CMM) forces rely on fishing vessels. Between 2014-2015, China built a state-owned fishing fleet for the South China Sea and even ordered 84 large militia fishing vessels for Sansha City, according to a paper published by Professor Andrew Erickson of the United States Naval War College.
Dr Collin Koh Swee Lean, a naval affairs expert from the Institute of Defence and Strategic Studies based in Nanyang Technological University in Singapore, said COVID-19 adversely affected the situation in the West Philippine Sea.
"The strategic motives are anything but inclement weather. The move could have been a maneuver to strengthen presence and control in the area, especially given the perception that the Philippines might have been too preoccupied with the COVID-19 crisis to do anything to challenge it," Lean said in an online interview with Rappler.
De facto Chinese territory
Lean also noted that Julian Felipe Reef could become a de facto possession of China and outposts could be built in the area if the Philippines continues to remain lax.
This was echoed by Batongbacal, who said that the situation in the reef could take a turn for the worse as history has witnessed China's tactics in claiming territories.
Lean also compared the situation to the incident in Mischief Reef where China took advantage of the Asian financial crisis.
"We cannot dismiss the likelihood of a Mischief Reef-like incident, where we observe China first massing vessels at the feature, then incrementally occupying it, building fishermen's structures, transforming them into concrete outposts, and finally, a full-sized artificial island replete with airstrips and port," Lean said.
"And note that the second Mischief Reef incident in 1998 took place when Southeast Asia back then was reeling from the Asian financial crisis. Therefore, it is not strange to see Beijing exploiting regional crises to advance its own South China Sea ambitions at the expense of its distracted rivals," he added.
Retired justice Antonio Carpio agreed that China used the same tactic for Mischief Reef.
"They started saying they were just building a fishermen's shelter on Mischief Reef; now Mischief Reef is their air and naval base. They call it their Pearl Harbor in the South China Sea – a huge air and naval base," Carpio said in an interview on ANC's Headstart.
Sense of impunity for China
Lean said that the latest move of China in the West Philippine Sea should be challenged.
"By not challenging this move, it would become an open approval for China (and for that matter, other South China Sea rivals), to conduct encroachment with a perceived sense of impunity. In disputed areas, this could undermine Manila's justification of effective administration of those features or areas that it claims," Lean said.
Assistant Professor Enrico Gloria of the UP Department of Political Science seconded this and said the recent development in the disputed seas shows the clear objective of China.
"If left unchecked, this could definitely lead to more similar situations where less overt tactics are adopted to slowly encroach on our waters. China's long-term objective is clear, and that is to gain de facto control over the South China Sea," Gloria said in a message to Rappler.
Reserve forces
Meanwhile for Batongbacal, the additional vessels floating in Julian Felipe Reef can serve as an additional force for China for any mission in the South China Sea.
"Such vessels will be ready to be called upon to participate in any operations conducted by China, using strategic locations to quickly reach any corner of the South China Sea," Batongbacal said.
Historically, Chinese vessels in the South China Sea have been instrumental for various operations of China, including surveillance and interference in the passage of foreign ships.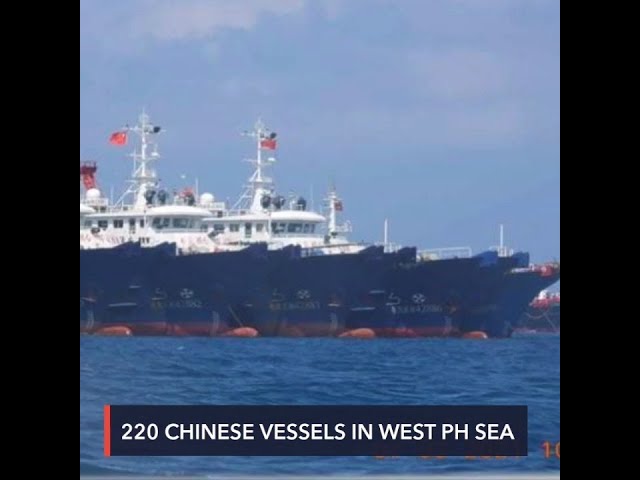 "The stationing of these vessels across Spratly Islands could represent the deployment of auxiliary or reserve forces that can be called upon to assert or enforce China's dominance in the South China Sea. Large numbers of vessels could easily hinder or block other nations' naval vessels well before they reach their intended objectives or areas of operation," Batongbacal added.
Gloria, meanwhile, encouraged the continuous documentation of the developments in the West Philippine Sea.
"One of the best strategies to challenge China's plausible deniability, both in the short- and in the long-term, as we expect this to be a staple strategy down the road, is for relevant parties to keep documenting and publicizing the nature of such actions vis-à-vis claims of China's peaceful intentions," Gloria said.
For Lean, the Philippine government has one thing to do to address the current situation in Julian Felipe Reef: push for diplomacy but show military force.
"The backing up of diplomacy with action on the ground – i.e., the military show of force – would have been useful simply to press home the point that Manila is no pushover," Lean said. – Rappler.com