Metro Manila and Bulacan are placed under a looser type of general community quarantine from the rest of 'NCR Plus' from June 16 to 30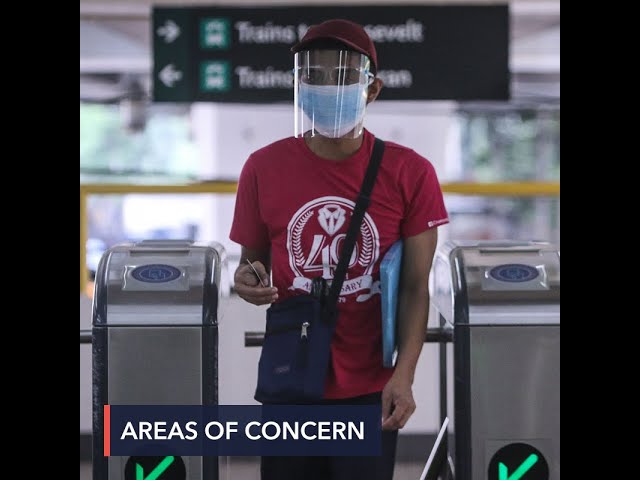 Metro Manila and Bulacan have been placed under general community quarantine (GCQ) "with some restrictions" until the end of June, while the rest of the so-called "NCR Plus" will be under GCQ "with heightened restrictions."
This is the first time that "NCR Plus" areas are placed under different quarantine classifications since the term was introduced three months ago, in March 22.
The new quarantine classifications were announced on Monday, June 14, during President Rodrigo Duterte's weekly public address on the COVID-19 pandemic.
Below are the June 16 to 30 quarantine classifications for "NCR Plus" areas:
GCQ 'with some restrictions'
GCQ 'with heightened restrictions'
The last day of GCQ "with restrictions" for the entire "NCR Plus" is on Tuesday, June 15.
This quarantine mode, in place in "NCR Plus" since June 1, was different from the "ordinary" GCQ because it prohibited indoor gyms from operating. It also allowed certain establishments like personal care services, restaurants, and outdoor tourism venues to accommodate a smaller number of guests compared to those in "ordinary" GCQ. Before those two weeks of GCQ "with restrictions" was a two-week period of GCQ "with heightened restrictions" in "NCR Plus."
Ahead of the shift, the national pandemic task force had allowed indoor gyms and museums to open in "NCR Plus" but required gyms to secure a Safety Seal certification to prove they followed health protocols.
Trade Secretary Ramon Lopez said earlier on Monday that the direction of the national government was to slowly reopen the economy and avoid, as much as possible, the virtual total lockdown in early 2020 that brought the economy to its knees.
"Compared to other countries, we were hit the worst economically. That's the reason why even in our policies right now, in terms of quarantine classification, there's a little favor being done, being given, to the economic side of it," said Lopez.
Lopez said plans to increase allowed venue capacity for establishments are tempered by the task force's fear of new COVID-19 variants and the many uncertainties about them.
The country has kept new daily reported cases below 10,000 since April 19, but there have been days where they shot up past 8,000. This is high compared to the months of October 2020 to early March 2021, when cases were in 2,000 territory, sometimes dipping below the 1,000-mark.
Health Secretary Francisco Duque III on Monday said new cases reported in Metro Manila and the rest of Luzon were plateauing, while cases in Visayas and Mindanao were growing. – Rappler.com