NEDA discloses its internal estimates during the House of Representatives' last public consultation on revising the 1987 Constitution
MANILA, Philippines – Election exercises in connection with charter change could cost the government as high as P28 billion, the National Economic and Development Authority (NEDA) revealed on Monday, February 20.
Facing House lawmakers, NEDA Undersecretary for Legislative Affairs Krystal Lyn Tan Uy said the amount is a combination of a national election and a plebiscite separate from the barangay polls.
Under the 1987 Constitution, Congress may call a constitutional convention (con-con) by a vote of two-thirds of its members. Three proposals in the House of Representatives push for an election of con-con delegates, who will come up with amendments or revisions to be ratified in a plebiscite.
"If it's going to be held as a separate national election and national plebiscite, the total cost would be P28 billion. If it will be held simultaneously with the next barangay or national elections, the cost will go down to P231 million," Uy said.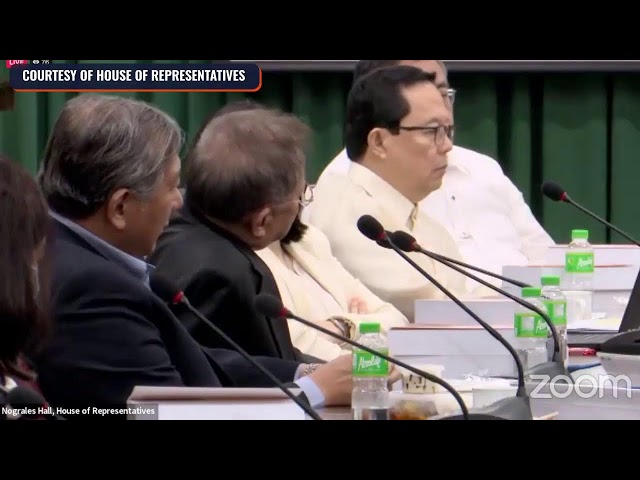 The 1987 Constitution also allows lawmakers to turn themselves into a constituent assembly to introduce amendments or revisions upon a vote of three-fourths of all its members.
That route is less costly, although more controversial, as critics worry that lawmakers would amend the Constitution themselves in order to lengthen their terms in office.
"If the cost is for a separate national plebiscite of a constituent assembly, the estimated cost is P13.8 billion. If it's a constituent assembly that will be held simultaneously with the next barangay or national elections, it's P30 million," Uy said.
The House has been conducting public consultations on charter change, four of them outside Metro Manila. The meeting on Monday was the seventh and last public consultation.
"We are ready this afternoon for a decision on how to go on the bills proposing amendments through a constituent assembly or constitutional convention," House constitutional amendments panel chairman Rufus Rodriguez said.
Follow Rappler's coverage of the charter change push in the 19th Congress:
– Rappler.com
($1 = P55.12)