Provincial health officials are trying to trace the 'origin' of the Delta variant cases, which are all local cases
Four cases of the more transmissible Delta variant were identified in Negros Oriental, more than three weeks after the province sent samples to the Philippine Genome Center (PGC).
Two cases were from Dumaguete City, one from Bayawan City, and one from Manjuyod, who was swabbed in neighboring Ayungon. All cases have already recovered.
According to Dr. Liland Estacion, Negros Oriental Assistant Provincial Health Officer, the patients' specimens were taken on July 26, processed in the laboratory on July 27, and then sent to the PGC on August 6.

Estacion said that she only learned of the results on August 29, more than a month after the patients were swabbed.
Estacion also said that the province's Delta cases are local, as they have yet to establish how these individuals caught the highly-contagious COVID-19 variant.

She said that they were investigating the patients' travel history and conducting "extensive" tracing and swabbing of their contacts up to the third generation.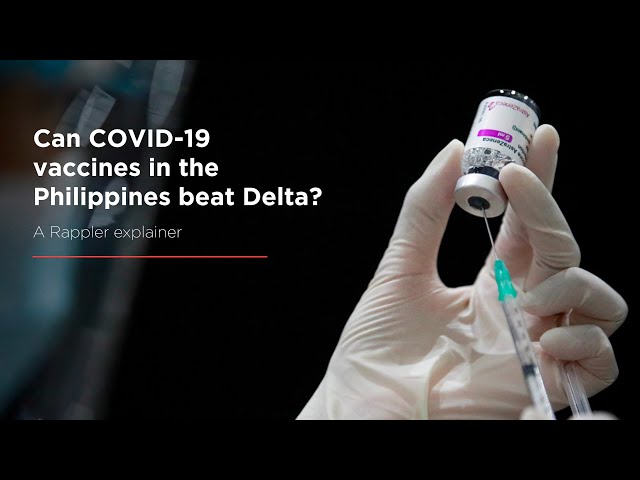 "The PHO and DOH [are] not content that they have already recovered. But we are making moves so that we will know the origin of the Delta variant cases that entered Negros Oriental," Estacion said in a mix of English and Cebuano during a press briefing on Tuesday, August 31. 
In total, Negros Oriental has 34 confirmed COVID-19 variant cases: 8 Alpha, 9 Beta, 13 Theta, and 4 Delta.
COVID-19 cases in the province have been rising since mid-August. As of August 31, there are 424 active cases in the province, up from the month's low of 323 on August 12, based on bulletins released by the PHO. Only 31% of the province's isolation beds are occupied as of August 31. 
While the province's confirmed Delta cases can still be "managed," Estacion cautioned the public against complacency, and urged the people to get vaccinated if they can and to continue observing minimum health protocols.
As of August 31, 98,845 persons have been fully vaccinated in Negros Oriental, or 10.87% of the province's total target population, according to the PHO.
On June 16, Negros Oriental was placed under modified enhanced community quarantine–the second strictest classification–after a record surge in COVID-19 cases that overwhelmed the province's limited healthcare capacity.

This was downgraded on July 16 to general community quarantine with heightened restrictions, the province's current classification. – Rappler.com