While adjustments were made for this year's Feast of the Black Nazarene due to the pandemic, many devotees were seen violating standard health protocols
Not even a pandemic could stop devotees from gathering for the Feast of the Black Nazarene.
Despite persistent reminders to stay at home and to attend religious events virtually, thousands of Filipinos flocked to Quiapo Church in Manila on Saturday, January 9.
Prior to the pandemic, millions of devotees celebrated the Feast of the Black Nazarene. Those who participate in the Traslacion walked through the streets of Manila for almost an entire day, and others try to kiss or wipe with a cloth the image of the Black Nazarene in the hope that their special intentions would be granted. (READ: Things to know about the Feast of the Black Nazarene)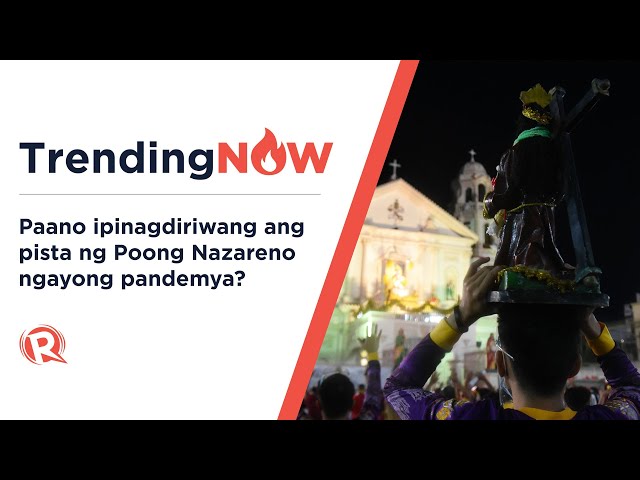 Adjustments have been made for this year's religious event, as the country continues to grapple with the COVID-19 pandemic. The Philippines has recorded over 480,000 COVID-19 cases as of Friday, January 8.
In October 2020, the Manila city government announced the cancellation of Traslacion 2021, and that only 400 people at a time would be allowed inside Quiapo Church due to quarantine rules. This, however, did not stop Filipinos from gathering outside the church and in nearby streets.
This left many netizens astounded as photos and videos of this year's Traslacion showed Filipinos ignoring standard health protocols in the middle of a pandemic.
A number of Filipinos called out local government and church officials for allowing the event to push through.
Some netizens believed opting out of this year's Traslacion does not make a person any less of a devotee, and that one's health and safety should come first.
But there were also netizens who urged others not to shame devotees for participating in this year's Traslacion, and to understand that Catholics will naturally turn to religion and faith during hard times. They also advised others to redirect their anger and frustration.
Here's what other people had to say:
– Rappler.com