'Let's enjoin the women, the respected women, the matured, respected women,' says Lieutenant General Camilo Cascolan
To police communities more effectively during the pandemic, the Philippine National Police (PNP) must work with "respected women" in barangays (villages), new top cop Lieutenant General Camilo Cascolan said.
"If ever it would be very hard for you, let's enjoin the women, the respected women, the matured, respected women of the barangay so that they can discipline people in their own community," Cascolan said during a Rappler Talk interview on Wednesday, September 3.
Cascolan was responding to Rappler's question on what policies he would put in place so that the police could better enforce lockdown rules and reduce incidents of abuse.
By tapping elderly women, Cascolan hopes that communities get to police themselves, thus limiting encounters, and possible altercations, with law enforcers.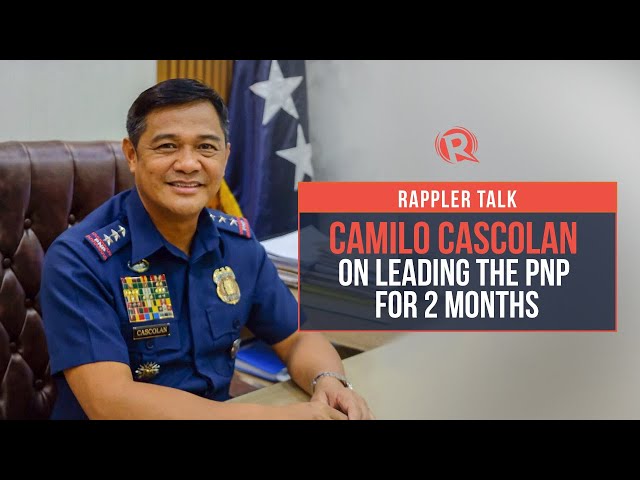 Why does this matter?
Under the coronavirus lockdown, police have figured in multiple incidents of abuse in enforcing rules set by the national government.
In April, a Quezon City cop shot dead a schizophrenic and traumatized former soldier, Winston Ragos, for allegedly threatening the life of law enforcers when he attempted to pull something from his sling bag. Cops thought it was a gun, but witnesses and relatives said it was just a water bottle.
A week later, Quezon City local officials mauled and dragged a fish vendor named Michael Rubuia for failing to wear a face mask and not bringing a quarantine pass while selling outdoors. He was later released the public backlash.
Aside from the basic manuals that order the police to uphold human rights, the PNP has neither crafted clear guidelines nor issued statements aimed at preventing police abuse. – Rappler.com