Duterte's spokesman declines to comment on whether or not Solicitor-General Calida's support for Bongbong Marcos influenced his actions on the election protest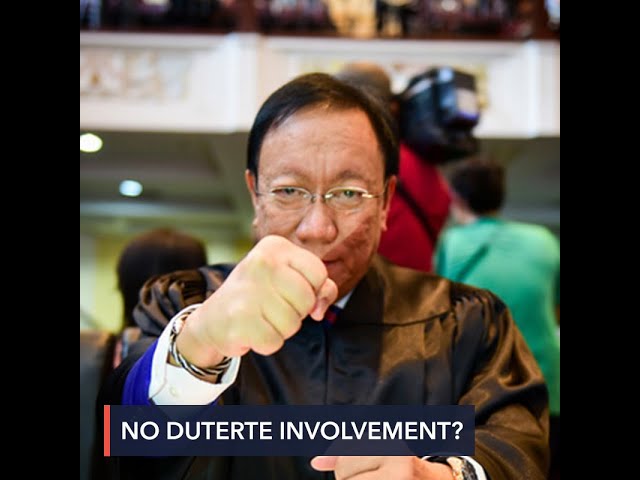 Malacañang said President Rodrigo Duterte was not consulted by Solicitor General Jose Calida in his decision to move for the inhibition of Supreme Court Associate Justice Marvic Leonen from the vice presidential electoral protest case.
"The President is not like that. He does not micromanage. He allows his Cabinet to give attention and act on things that are under their agency," said Presidential Spokesman Harry Roque on Tuesday, November 10, during a press briefing.
Asked if the Palace thinks Calida's support for the vice presidency of Ferdinand "Bongbong" Marcos Jr in the 2016 elections affects his motivations for taking Leonen off the case, Roque said, "I will not comment on that."
But he said there was nothing unusual with the Office of the Solicitor-General filing the motion for inhibition.
"They're actually counsels for the people and I suppose a motion had to be filed because it's the interest of our people to know who actually won in the elections for the vice president," said Roque. (READ: [ANALYSIS | Deep Dive] The Sol-Gen's PET problem)
Calida had filed the motion the same day as the lawyers of Marcos filed a similar motion.
In the 40-page document, Calida accused Leonen of having personal biases against the Marcos family.
It's no secret that Duterte himself prefers Bongbong Marcos as vice president. The President has himself belittled Vice President Leni Robredo and cut her off from his Cabinet early in his presidency. (READ: Duterte to resign if Bongbong wins election contest)
Calida, meanwhile, campaigned for the Duterte-Marcos tandem during the 2016 elections. – Rappler.com