(1st UPDATE) However, after a day, Eleazar flip-flops and says that the fetching scheme would now be allowed in Metro Manila during ECQ
The use of private vehicles to fetch authorized persons outside residence (APORs) in Metro Manila would be prohibited during the rigid lockdown period said Philippine National Police (PNP) chief General Guillermo Eleazar.
The police chief said the reason for the restriction was because the practice of fetching with private cars could be abused.
"Hindi po pupuwede 'yon kasi ito po 'yong puwedeng abusuhin eh. Ano ba naman 'yong magda-drive ka nang mag-isa ka lang sa sasakyan, hindi ka APOR, sabihin mo, 'Pasensiya, ako po'y naghatid, galing po doon, pauwi na ako,'" the PNP chief said in DZMM's Teleradyo on Wednesday, August 4.
(It should not be allowed because it can be abused. Let's say, you're not an APOR, you drive alone and say at the checkpoint, "I'm sorry, I fetched someone from there. I'm going home.)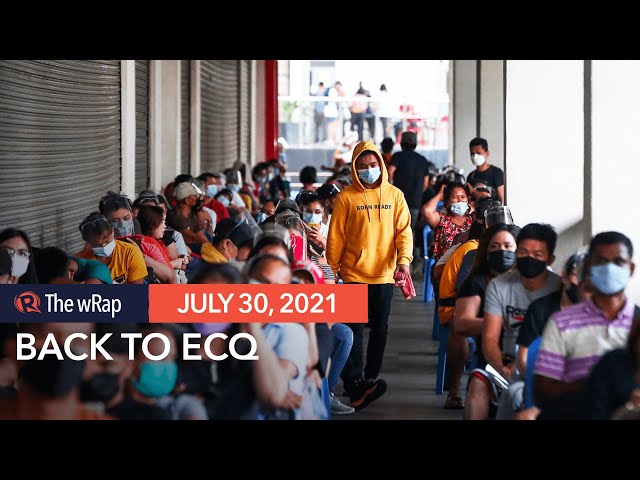 However, after a day, Eleazar flip-flopped and said that the fetching scheme would now be allowed in Metro Manila during ECQ. According to Eleazar, there would be requirements for non-APORs who will fetch APORs in areas under ECQ. 
"Ngayon po ay ia-allow na itong mga non-APOR na magmaneho, maghatid-sundo. Hindi lamang po sa healthcare workers kung hindi sa iba pa na mga worker APORs natin," Eleazar said in GMA's DZBB on Thursday.
(Now, we will allow these non-APORs to drive and fetch. Not only for the health workers, but for other worker APORs as well.)
The PNP chief also said that public transportation would be available during the Enhanced Community Quarantine (ECQ) period from August 6 – 20.
According to the 2020 data of the Japan International Cooperation Agency, only 12% of households in Metro Manila have access to private vehicles. A big majority or 78% of the households in the metropolis rely on public transportation.
In the 2020 traffic index report of Amsterdam-based TomTom International, the National Capital Region was the fourth most congested city in the world. Metro Manila's congestion level was at 53%, according to the think tank.
A Social Weather Station report released in May 2021 revealed that 42% of Filipinos who were not working from their homes said going to their workplaces was much harder than before.
The capacity of public utility vehicles would also decrease because the interior department ordered that only one passenger was allowed in a tricycle during the lockdown in Metro Manila.
Prioritize safety
With the upcoming implementation of stricter rules on vehicles, Commission on Human Rights (CHR) spokesperson Jacqueline De Guia reminded the PNP of the importance of prioritizing the health of the people, specifically the health workers.
"…The Commission on Human Rights (CHR) stresses that providing mobility to authorized persons outside of residence (APORs), while ensuring their health and safety, must always be considered in implementing policies that restrict the movement of the general public," De Guia said in a statement released on Wednesday.
De Guia added that the PNP's new rule would not just jeopardize the abilities of frontline workers "to carry out their crucial roles in combatting the pandemic," but would also expose them to threats.
"It also exposes them to higher risk of infection as there is no guarantee that there are enough public utility vehicles available during ECQ," the CHR spokesperson added.
As a suggestion, the CHR said the problem can be addressed by issuing documentary proof that the passengers and the drivers were indeed APORs, rather than entirely banning the fetching scheme.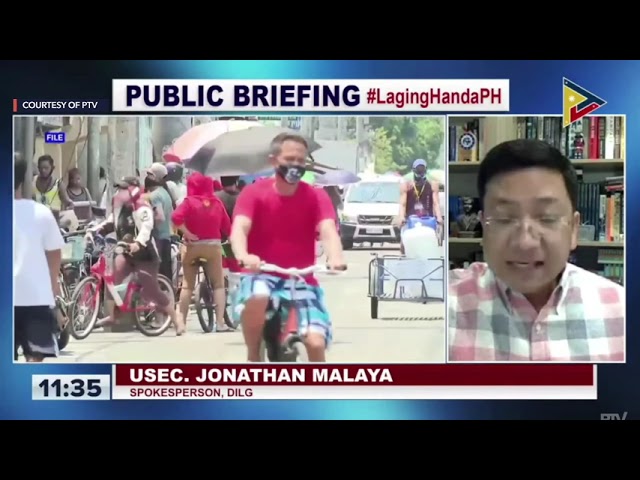 To curb the surging COVID-19 infections, the ECQ in Metro Manila would include a curfew 8 pm to 4 am, while quarantine passes would be required again, according to the interior department. – Rappler.com