The general curfew in Metro Manila ends on Thursday, November 4
Metro Manila mayors decided to lift the general curfew in the metropolis starting Thursday, November 4, or 19 months after pandemic-driven lockdowns began in March 2020.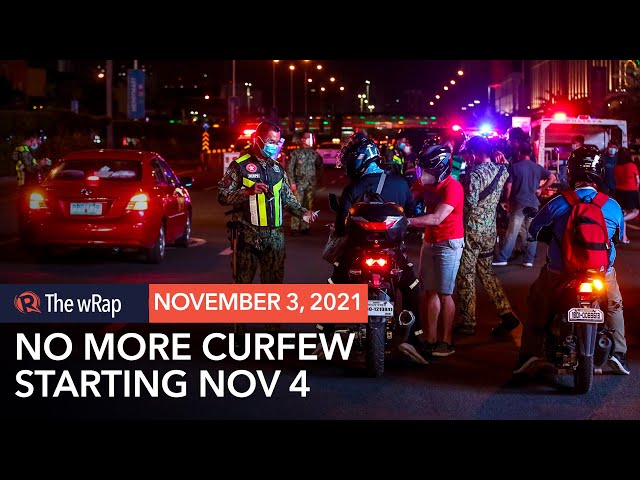 Before Thursday, Metro Manila was under a shortened curfew of 12 am to 4 am. At its peak during the pandemic, residents of the locked down metropolis grappled with an 11-hour curfew in March due to a COVID-19 surge.
This comes as the Philippines' daily caseload continues to drop, and with the National Capital Region (NCR) grappling with around 8,000 active COVID-19 cases. Even before this, however, experts have questioned the scientific basis for implementing curfews to curb the spread of COVID-19.
"The Metro Manila Council shall lift the standardized and unified curfew hours in the NCR starting November 4, 2021 through the Metro Manila local government units (LGUs)," a resolution signed by NCR's 17 mayors read.
"But we will respect the implementation of curfew on minors based on existing ordinances of the respective LGUs," Metropolitan Manila Development Authority Chairman Benhur Abalos added in a statement on Wednesday, November 3.
In a television interview, Abalos also asserted that the move will help the country further reopen the economy.
"Ambag na rin natin ito sa ekonomiya ng ating bansa, kasi may semblance of normalcy. Ang taas na ng bakuna natin," Abalos told Teleradyo. He said vaccination coverage in the metropolis was already at 87% of the target population.
(This is our contribution to the country's economy, to achieve semblance of normalcy. Our vaccination coverage is high.)
Abalos, who is the coordinator of the region's 17 mayors, explained that withdrawing the one-year-old curfew came amid the need to adjust mall hours, in time for the Christmas season.
The Metro Manila Council resolution noted that mall owners have agreed to extend their operating hours until 11 pm, to alleviate the Christmas season-driven traffic in the metropolis.
"The lifting of curfew hours in Metro Manila will help spread out influx of people coming to and from malls to further reduce the risk of virus' transmission," Abalos said.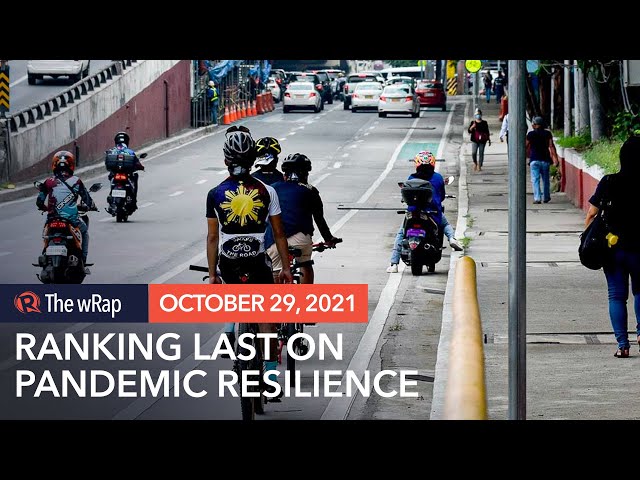 While the Philippines is already "low-risk" for COVID-19 after a record-breaking surge in infections, the Department of Health has urged the public to continue abiding by minimum public health protocols.
Experts and researchers also cautioned that the average number of daily cases – which is still in the thousands – could spark a significant rise in cases if the government quickly eases COVID-19 curbs. – Rappler.com