The chief of Negros Occidental's biggest COVID-19 hospital backs health workers' call to expand special risk allowance coverage. Private hospitals are also set to appeal the DOH rules.
Honeyleen Casumpang's work as a pediatric nurse disqualifies her from receiving the special risk allowance (SRA) for medical workers on COVID-19 duty. But her story, and announcements from various hospitals in this city, show that health frontliners risk their lives across all fields of medicine.
Casumpang and other health workers demanded inclusion in the SRA list and payment of other promised aid for transportation and lodging during a press briefing on Friday, September 17.
"Wala man ga pili landing ang COVID-19," Casumpang said. (COVID-19 doesn't choose who to infect.) "I work in pediatrics, have been hospitalized twice for COVID-19, and exposed to the virus in my work."
"You call us heroes, but we receive very little," said the nurse who earns P15,000 a month after serving 16 years at The Doctors' Hospital (TDH).
Noel Alisen of the Riverside Medical Center Union said the group was not encouraging mass resignation of health workers.
"But we're giving warning because many nurses have approached us with their plans. It's up to the government to do what's right," said Alisen, a convenor of the Medical Front Liners Alliance of Negros (MFLAN).
Public health personnel working in Bacolod and Negros Occidental COVID-19 centers have received their SRA but most rank and file staff chafe at being left out. 
Dr. Julius Drilon, the head of the Corazon Locsin Montelibano Memorial Regional Hospital (CLMMRH), backed the health workers' call to expand the SRA's coverage.
"The virus is airborne. That's self-explanatory. All hospitals are high-risk zones," Drilon told Rappler on Friday, September 17.
SRA for private health workers requires a memorandum of agreement between the government and hospitals, and has just started trickling in.
Calumpang doesn't blame management on the SRA issue.
"They're just following the Department of Health guidelines," the veteran nurse said. "Many senior officials, including those in other hospitals, share our sentiments."
On September 19, TDH confirmed the group's claim of medical personnel jumping ship.
In its emailed response to Rappler's queries, the hospital said: "Just over this weekend, for example, we received a lot of immediate resignations from nurses as they opt to be employed in government hospitals which have been offering higher compensation."
The hospital joined Drilon in seeking an expanded SRA.
"We are appealing to the Department of Health to provide more financial aid to the healthcare workers," it said.
The health frontliners' group urged hospital management to send representatives to the September 21 protest to push for the inclusion of all medical personnel in the SRA.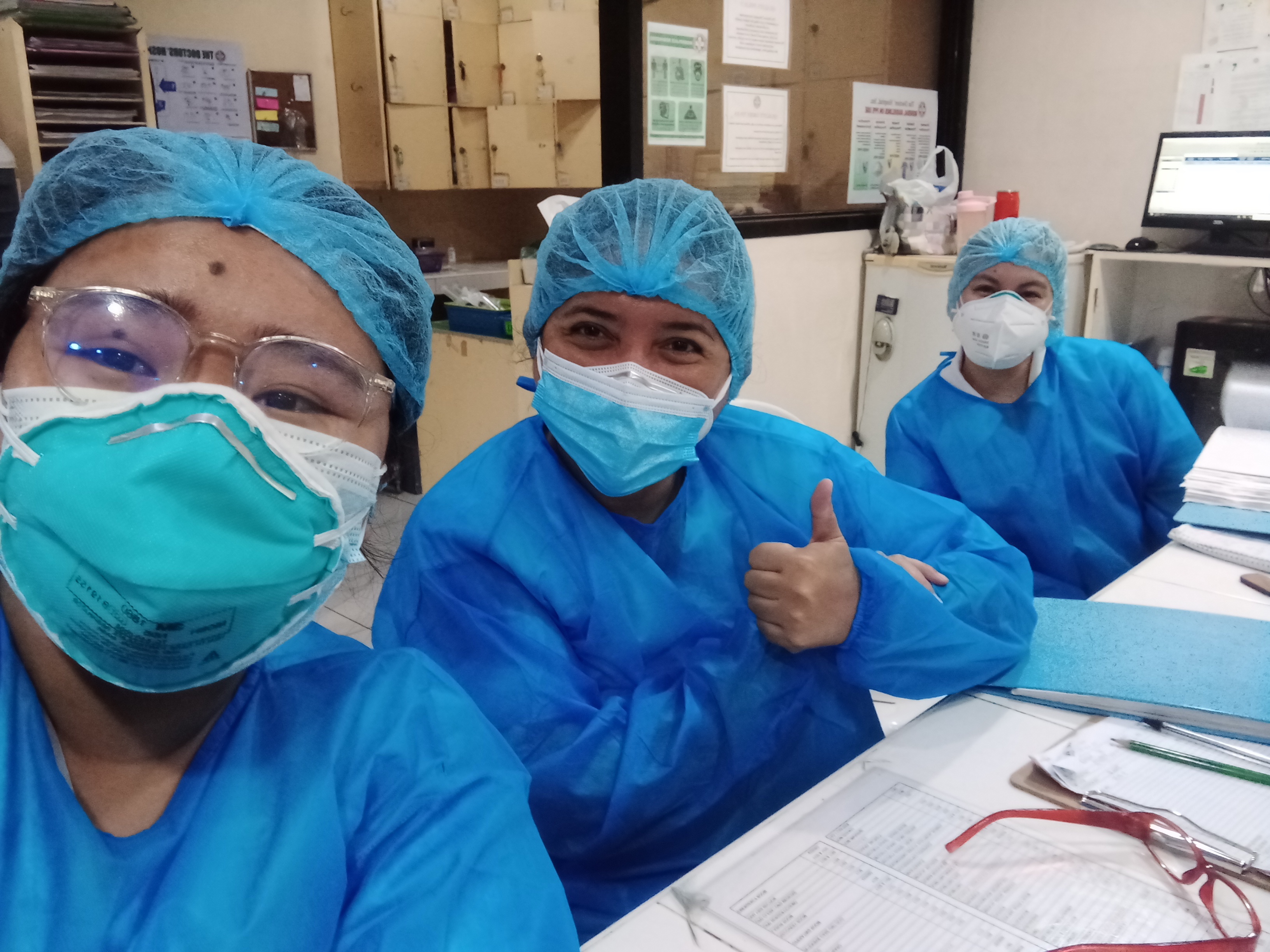 Attrition
Every nursing station in Casumpang's workplace had three to four nurses and two attendants in the pre-pandemic years.
"Now, there are at most two nurses and sometimes just one nurse per station," she told Rappler in a phone interview. "An attendant sometimes serves three stations. You will see them running from one part of the hospital to another."
Pedia now has one nurse per shift serving an average of seven patients, plus an intensive care unit.
"Many nurses in the first pandemic surge, especially new ones, resigned," Casumpang said. "Many parents were worried and asked them to leave."
The hospital hired replacements but some new arrivals left within weeks, she added.
The hospital confirmed Casumpang's statement.
"When the pandemic started, we adjusted the nurse-to-patient ratio to 1:5 but, given the overwhelming number of COVID cases in the past two months, there are times that the ratio goes up to 1:7," the hospital said.
It's not just The Doctors' Hospital, and it's not just nurses.
At the Bacolod Adventist Medical Center (BAMC), a newly resigned medical technologist said she experienced 12-hour and 16-hour shifts because they lacked staff. Two other medical technologists who still work in the hospital confirmed the long work hours. They said five colleagues have been infected with COVID-19 recently.
All three and one other medical technologist who just moved to New Zealand in August told Rappler that with COVID-19 duty, meaning extraction of samples from patients, they can get from P10,000 to P15,000 a month, including overtime pay. Otherwise, their monthly salary is minimum wage, between P8,000 to P9,000. 
All four requested to have their names withheld. Rappler tried to reach the BAMC management several times but was told they are all unavailable because of meetings. BAMC last week announced it could no longer accept COVID-19 patients because it did not have enough staff and its oxygen supply was depleted.
MFLAN told Rappler that 300 Bacolod health workers have resigned since the pandemic started. Casumpang, a single mother with two young-adult children, doesn't blame those who've departed for safer, more well-paying jobs.
"Kabudlay guid," she said of the first pandemic year. (It was really hard.) "When pedia closed, we transferred to other stations. We were all scared because we had very bad cases."
Sometimes a nurse had to handle as many as seven COVID-19 patients, she said.
"Sako, sako guid." (It was very hectic.) "There were intubated patients, then others waiting for intubation," she added.
Disgruntled over SRA
Casumpang only received P217 of the promised aid to health workers under Bayanihan 1, the first law granting President Rodrigo Duterte extraordinary fiscal powers to manage the pandemic. 
"Sa Bayanihan 2, wala. Ni piso, wala kami naka-receive. Puro kamo hero, hero, pero asta hambal lang." (We got nothing under Bayanihan 2. Not a peso. You keep saying hero, but it's only talk.)
The two med techs still working at the BAMC said the DOH does not understand that even processing test samples and other extracted fluids from hospitalized COVID-19 patients also places them at risk.
Although one of the two was not assigned to direct COVID-19 duty because of comorbidities, her companion said she only received P2,000 despite a month's rotation of COVID-19 duty. 
"Others received the maximum of P5,000. We appealed to management but they said they are still waiting for the DOH." She said they have not yet received the second tranche.
TDH said it has distributed P2 million in two SRA tranches to its employees. "It also said it tried to ask the DOH to recognize other medical frontliners but was turned down.
"Since the start of the current surge and the issues surrounding the SRA that DOH has failed to clarify or address consistently, our turnover rate for nurses has ballooned," the hospital management said.
First strike
Casumpang had her first brush with COVID-19 in August 2020.
There was a curfew and no public transport. Health personnel slept in the hospital. Casumpang shared a room with other nurses.
"We took off our masks when we slept because it was hard to breathe," she said.
One colleague felt mild symptoms but did not disclose these.
"Kay kadamo gid pasyente sadto kag may no-leave policy," the nurse recalled. (We had so many patients and there was a no-leave policy.)
Casumpang got infected, had severe pneumonia, and stayed for 19 days in the hospital. The Philippine Health Insurance Corp. (PhilHealth) covered her hospitalization costs.
Casumpang again developed symptoms in June this year.
She remembered rising COVID-19 cases that month and suddenly feeling chest pains.
She landed in the cardiovascular intensive care unit. Her RT-PCR result was positive. Since her cycle threshold (CT) was high, doctors thought she could be suffering lingering effects from the previous infection.
PhilHealth covered only P6,500 of Casumpang's second hospital bill covering five days.
The total charges were more than P100,000. New PhilHealth rules did not cover many of her medicines and procedures.
The hospital waived room charges and gave an additional employee discount, but she was still left with a P60,000-bill.
The nurse pays back her debt with a P1,500 monthly salary deduction. She'll need 40 months to pay the balance.
Constant fear
Casumpang returned to pedia duties two months ago.
It's been less stressful, she told Rappler.
But she again developed flu-like symptoms in the first week of September.
"I had very high fever, but my test turned out negative," she said. "The children and I were so relieved, but we had a few days of trauma."
The nurse had good reason to fear. One child patient was initially admitted as COVID-19 positive. The child moved to her care after tests showed the patient was no longer infectious.
But the child's father turned out to be positive.
"We were exposed. Of course, we were very bothered," Casumpang said.
Pedia staff at the CLMMRH, Negros Island's biggest COVID-19 center, have also been infected by watchers. CLMMRH halted pedia admissions on September 12, citing the need to disinfect. On September 17, it resumed accepting non-COVID-19 pedia cases "but limited to extreme emergencies only."
"Our availability of hospital beds is directly influenced by the manpower that is readily available to handle patients," the statement said.
Pediatric patients are allowed watchers because they cannot express their needs properly.
CLMMRH administers antigen swab tests for watchers. But a test may produce a negative result if taken right after exposure.
Casumpang said all patients take the RT-PCR tests. Watchers are encouraged but not required to undergo tests.
"Many of our patients are poor," she said. "They might opt not to bring their children to the hospital."
The watcher of a COVID-positive child isolates for the same period as the patient. In the regular wards, watchers come and go, Casumpang said. That leaves medical staff vulnerable to infection.
Two hospital executives, one from TDH and another from a third private hospital, confirmed Casumpang's statement and used the same reason. Both asked Rappler not to use their names because they were not yet authorized to speak on the matter. Both said private health facilities are set to ask the city government to subsidize antigen tests for watchers.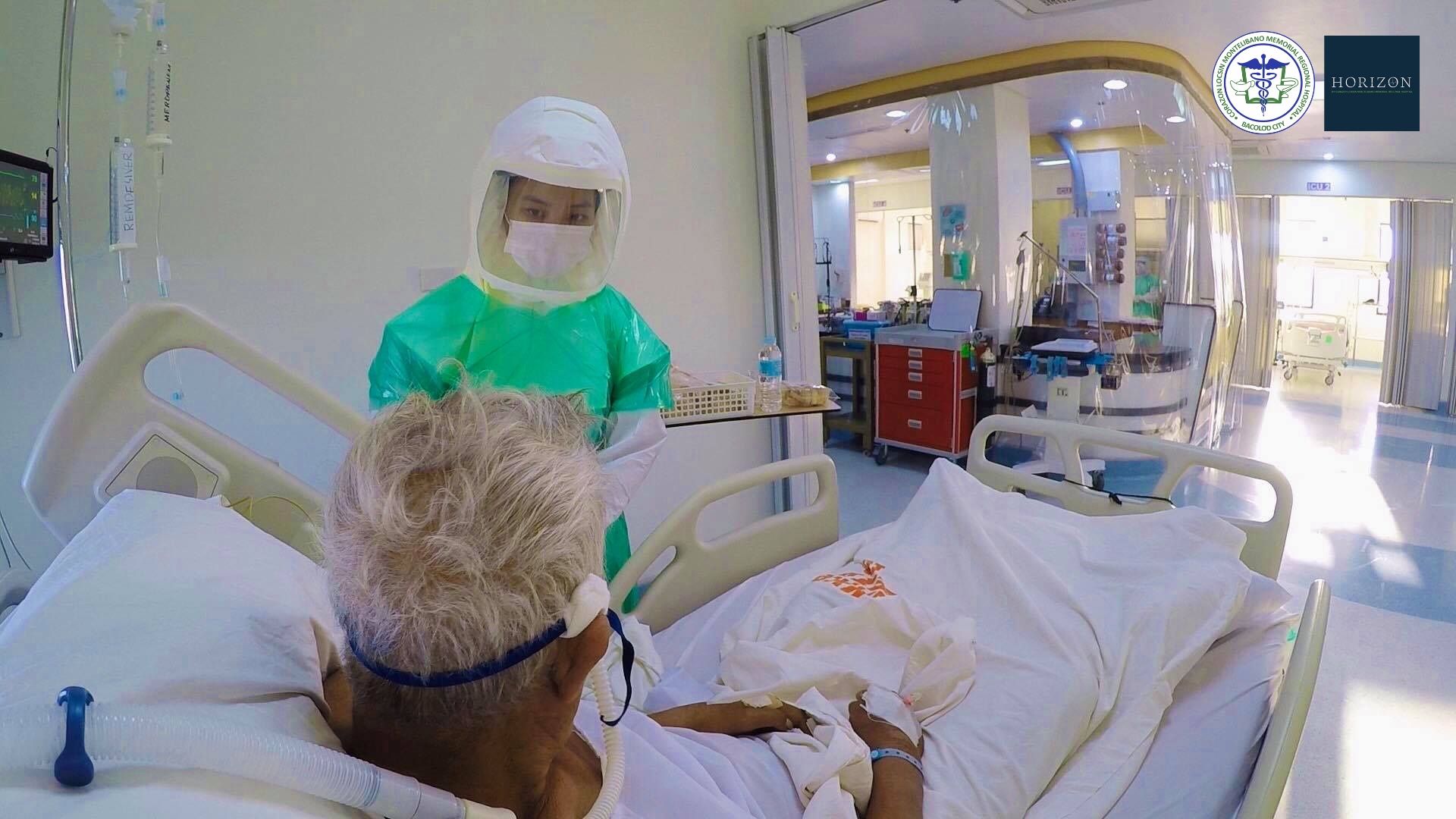 Expand SRA
Another hospital hot spot is obstetrics. Drilon said three newborns at the CLMMRH have died from vertical COVID-19 infection since June. 
Two other hospitals also temporarily halted obstetrics admissions due to infection among staff.
Jay Pabalete, head of The Doctors' Hospital union, spoke up for orderlies.
"Amo na sila una gasugata sa pasyente," he pointed out. "Sila man kadala sang may mga sakit sa mga assigned nga ward. Paano mo mahambal indi sila exposed man?" (They're the first ones to meet patients. They bring all these sick people to their assigned wards. How can you say they're not exposed?)
CLMMRH orderlies working to COVID areas have received their SRA pay. Those in other departments were left out of the list.
"Many of our medical workers get exposed to asymptomatic individuals," Drilon acknowledged. "We have to follow the DOH guidelines or we will have a negative audit. That doesn't mean we don't understand or share their concern. Even senators and legislators want those guidelines changed."
Drilon said he could live with administrative staff being left out of the SRA. "But all medical workers should get that pay," he stressed.
Overworked
Casumpang said the pedia ward has only one nurse per shift. The average nurse to patient ratio is 1:9.
"If there is an ICU case, especially if the patient is intubated, management will try to send someone by pulling personnel from another ward," she acknowledged.
"But since we really are understaffed, even when there is an ICU patient, sometimes we still have to take care of the regular rooms, and attendants will just come to help us when we call."
"We did not stop hiring nurses and continue to campaign for applicants. We also have recently implemented extension of duty hours to augment the staffing problem brought about by the sudden resignations, but of course with due compensation," the hospital said.
"As much as we would like to offer more to our exhausted workforce, we cannot afford to do so because of financial limitations."
It also underscored the challenge of late PhilHealth payments. 
"It is a big blow to our financial liquidity as PhilHealth fails to compensate us on time and we still have a huge number of receivables from them, especially for COVID cases," the hospital said.
"Most of our COVID patients are PhilHealth-dependent and with the lag in reimbursements, the dent it places on the hospital's financial stability is staggering." – Rappler.com