'There are no ICUs in Mariveles. The overall state of Mariveles is very high risk,' says Octa Research.
Experts studying the pandemic in the country tagged Mariveles, Bataan as "very high risk" for COVID-19 due to an increase in daily average cases and the state of its healthcare system.
In its report on Monday, July 12, the Octa Research team noted the 218 new cases in Mariveles that were recorded on Sunday, July 11. These new cases increased the town's daily average to 50 from July 5 to 11 – 161% higher than the previous week.
"The incidence rate (or ADAR) increased to 35.67 per 100,000 [population] per day, which is considered very high. The positivity rate in Bataan was moderate at 15%," the Octa team said.
The average daily attack rate or ADAR is the number of new cases in a city or province over a two-week period, divided by the population of the city or province. ADAR is considered high risk if it is seven and above.
Meanwhile, the positivity rate is the percentage of all COVID-19 tests performed that yield positive results. The World Health Organization recommends that positivity rates remain below 5% for at least two weeks before governments can consider reopening the economy.
"There are no ICUs in Mariveles. The overall state of Mariveles is very high risk," the Octa team said.
However, the experts noted that "if the increase in new cases is merely clustering due to delays in reporting of testing laboratories, data in the next few days will confirm this."
In its report, the Octa team also noted which cities outside virus epicenter Metro Manila had the highest number of COVID-19 cases during the same period, with Davao City topping the list.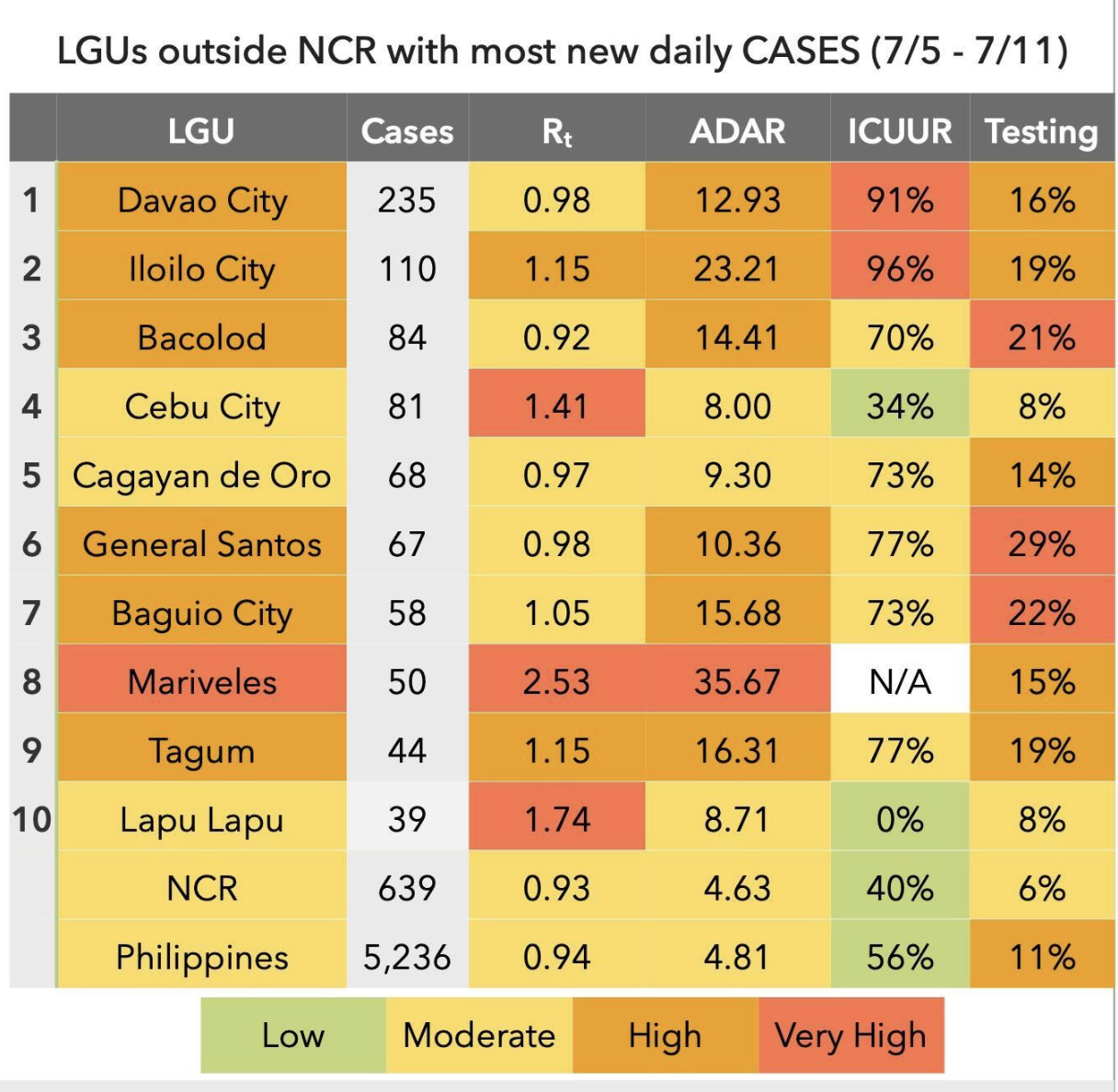 – Rappler.com