The Department of Foreign Affairs says it continues to work on the 'immediate' extraction of the remaining Filipinos in Afghanistan
At least 42 Filipinos are requesting to be repatriated from conflict-ridden Afghanistan, the Department of Foreign Affairs (DFA) reported on Saturday, August 21.
The DFA estimated there were still 49 Filipinos in the country. Meanwhile, 158 have already left or have been evacuated.
In its Saturday update, the DFA said the Philippine embassy in Islamabad, which has jurisdiction over Filipinos in Afghanistan, arranged the evacuation of 30 Filipinos now in Pakistan.
Meanwhile, eight left the Afghan capital Kabul for Dubai, one for Doha, and one for Paris.
Five Filipinos who evacuated to Jakarta, Indonesia, were being assisted for their succeeding flight to Manila.
More Filipinos had reportedly gone to the United Kingdom, though the number and status were under verification by the Philippine embassy in London.
The DFA said that it continued to work on the "immediate extraction" of the remaining Filipinos in Afghanistan, and that all evacuated Filipinos seeking to return to the Philippines would be assisted.
On Friday, August 20, Overseas Workers Welfare Administration chief Hans Cacdac tweeted photos of Filipinos who made it back to the Philippines.
Cacdac reported they were "safe" as they underwent mandatory quarantine.
The DFA raised Afghanistan to Alert Level 4 or "mandatory evacuation" on Sunday, August 15, after the Afghan government's collapse due to the takeover of armed Taliban forces.
The situation in Afghanistan has sent shockwaves across the globe as residents were seen crowding the airports in hopes of leaving the country.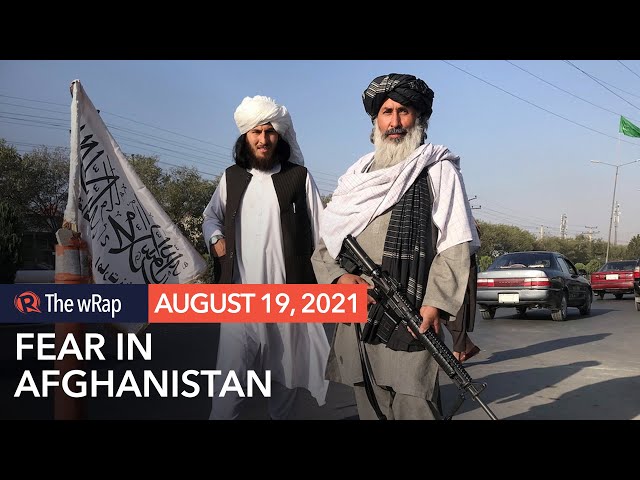 In a press conference, the Taliban promised peace and prosperity and appeared to depart from previous rules of banning women from work and education. But many remain wary of their promises.
The Philippines said it is willing to accommodate refugees from Afghanistan. – Rappler.com