In an interview with SoJannelleTV, Ashley Argota recounts how her determination to play a leading role on-screen paid off
This story is published in partnership with SoJannelleTV, a magazine show about Filipinos in North America
It took 25 years, but Ashley Argota finally will get to play the leading role on screen. Her upcoming project, a romantic comedy tentatively titled "Modeled With Love," will be released later this year, giving the 30-year-old Filipina American a chance to carry a film.
Argota, who had mostly played the "quirky best friend" and other roles, had long coveted a role as a leading lady, but found them to be elusive. She would get close to securing one, only to be told the role went to someone else. The rejections had taken a personal toll on her, to the point that her mother had told her when she was 15 years old that she would not bring her to any more auditions.
"I was crying in the car, pleading with her, 'Please don't do this," Argota recalled in an interview with FilAm media pioneer So Jannelle Perkins for So Jannelle TV, which airs US-wide on cable channels The Filipino Channel (TFC) and ANC; as well as on local Southern CA digital channel KNET 25.1.
Argota's determination would pay off, as she eventually landed major roles on Nickelodeon shows like True Jackson, VP and Bucket & Skinner's Epic Adventures. The supporting roles allowed her to bring representation to mainstream television, but auditions for leading roles were hard to come by.
"I think just one day that it dawned on me. I was like, oh my gosh it's because I'm not white. I don't look 'American' in the traditional sense. And it made me angry," said Argota.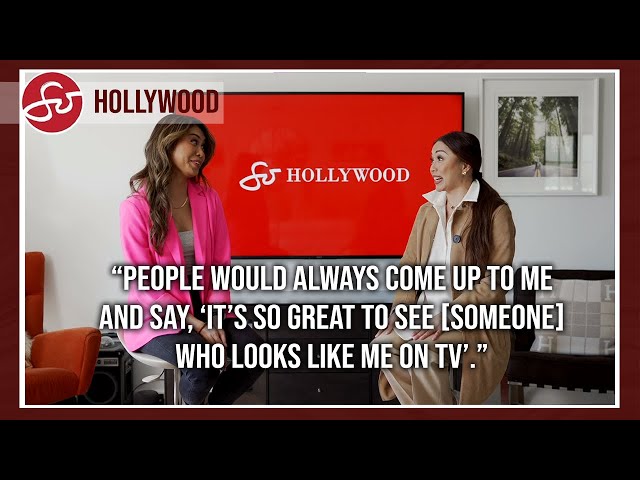 When doors didn't open up for her, Argota decided to open them for herself. Her and her husband, Mick Torres, opened their own production company, Mismo, which allowed them to write their own parts. Among the productions they worked on during the COVID-19 pandemic lockdowns was "The Last Flight," a parody short film of the Michael Jordan documentary, "The Last Dance." Argota directed, edited and worked on the music in the film.
"We're giving ourselves a seat at the table before anyone opens up a chair for us," said Argota. Her decades in the industry have given her unforgettable moments, but also opened her eyes to many misconceptions about Hollywood. Among them are the realizations that the experience of being on-set is not particularly glamorous.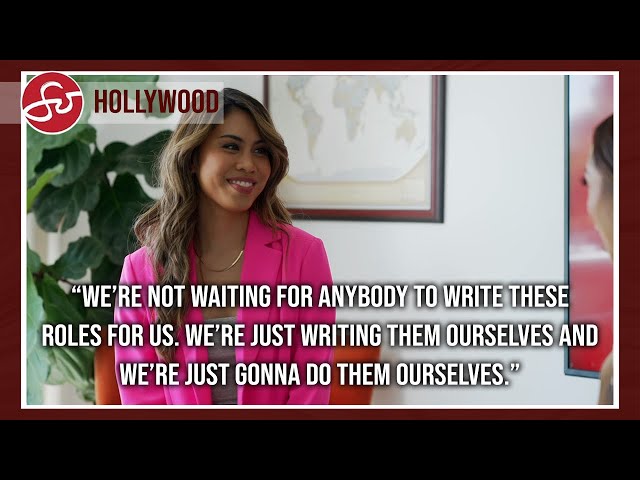 "I just remember being on True Jackson sometimes and we had our taping days on Thursdays and Fridays, but on Mondays, Tuesdays and Fridays all of us are coming in under-slept, no makeup on, hair is in a bun, sweatpants, reading from a script. I remember looking around at one point and being like, 'Wow, this is not what I thought having a regular job as an actor would be at all," said Argota.
Regardless of any hurdles she has faced, Argota has always managed to keep working. She attributes her longevity to a number of tips, including remaining humble, understanding that no role lasts forever, and treating others with respect and kindness, regardless of the size of the production.
These are lessons she has learned since she first got into the business at age 5, when her mother put her in acting classes to bring out the creativity in her. She says she would offer her 5-year-old self a message of encouragement, to get her through the tough moments to where she is now.
One thing she wouldn't do is change any part of her journey. Success, and rejection, has prepared her for the moment she is currently in.
"I've learned so much through all the adversity that I faced, so it's definitely helped me become the person that I am today," said Argota.  – Rappler.com
Rappler is partnering with Jannelle So Productions Inc (JSP), founded by Filipino-American pioneer and Los Angeles-based journalist Jannelle So, to publish video and written stories from SoJannelleTV about the journeys, successes, and challenges of Filipinos living in America.
Sundays, 4:30pm PT / 7:30pm ET on The Filipino Channel (TFC)
Mondays, 6:00pm on KNET Channel 25.1 Southern California
Replay on Saturdays, 7:30pm PT / 10:30pm ET on ANC North America
Any time on YouTube.com/SoJannelleTV