The Philippine Consulate in Los Angeles and the District Attorney's Office pledge aid for the Roque family
LOS ANGELES, USA – The deputy district attorney of Los Angeles county on Friday, September 30, filed upgraded charges – from misdemeanor to felony assault – against the perpetrator of a May 2022 parking lot attack on a Filipino-American family.
Judge Neetu Badhen-Smith of the Van Nuys Superior Court also ordered Nicholas Weber jailed with $150,000 bail, pending a review of his alleged violation of probation terms in previous unrelated offenses.
One of the survivors of Weber's May 2022 assault said it was a small win for justice.
"Masaya, kahit papaano, may nakita akong hustisya. Pero malungkot lang kasi and tagal at kung hindi pa talaga namin ipinaglaban," said Nerissa Roque after the hearing attended by members of Asian and Pacific Islander community organizations and Consul Maynard Maleon of the Philippine Consulate in Los Angeles.
(I am pleased because I witnessed justice. But I am sad that it took so long and that we had to fight so hard for this.)
Deputy District Attorney Paul Kim submitted the amended complaint on September 30, raising the misdemeanor charges to two counts of felony assault with hate crime enhancements.
Kim decided on the amended charges after a thorough review of the video evidence submitted by the Roque family.
The quick video of Nerissa's strangulation, taken by daughter Patricia, had to be enhanced and slowed down to determine whether felony assault charges were appropriate, the prosecutor added.
In the court filing, Kim said that Weber's double assault by means of force likely produced great bodily injury on the Roque couple, Gabriel and Nerissa, in the evening of May 13, 2022.
Kim also pointed out that prior to the assault on the Roque family, Weber was convicted of two or more serious and violent felonies. One of these, in Alameda County in 2011, is punishable by life imprisonment or death.
Weber pleaded not guilty to the new felony assault charges and agreed to a preliminary hearing on October 13.
"Mahaba pa ito, hindi natin alam hanggang saan. (We still have a long way to go and we don't know when it will end). But I'm not losing hope," Nerissa told Rappler.
"At least, we're seeing something, but again we are not going to stop until we get justice," she added in a mix of English and Filipino.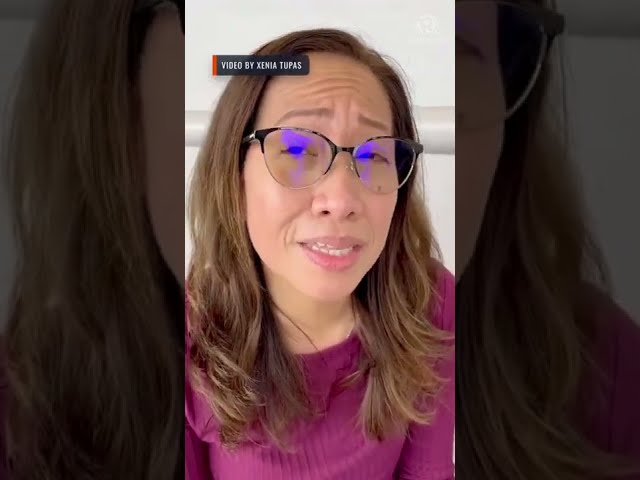 Aside from the legal representation and community support, the Roque family is waiting for aid through the Victims' Services of the District Attorney's Office and the Philippine government's Assistance to Nationals program.
Philippine Consul Maynard Maleon said he attended the hearing to show support and follow up on their request, to determine the type of assistance and resources needed.
"I am hoping that our presence shows that Filipinos in our jurisdiction, that the Philippine consulate, is here to support and protect them," he added.
Kim also assured the family that they will get the assistance they need from the Victims' Services within 24 to 48 hours. – Rappler.com