The 'Top Chef Amateurs' star believes his Filipino heritage is why he is so comfortable around the kitchen
This story is published in partnership with SoJannelleTV, a magazine show about Filipinos in North America
Lorenzo Beronilla is making a name for himself as an actor and a chef – both of which he has had no formal training for. That's how Filipino-American media pioneer Jannelle So-Perkins described her guest, breakout star of the Bravo reality competition series Top Chef Amateurs, which debuted on July 1.
Beronilla started his professional career in the field of marketing, he told So-Perkins on her weekly program So Jannelle TV, which highlights Filipino-American personalities and stories.
But although he may not be a professionally trained chef, he's played one on television many times, and shared that he believes his heritage is why he is so comfortable around the kitchen.
"We're Filipino. We are always around food. We have big families, so we're always in the kitchen," said Beronilla, who knows all about big families. The youngest of five siblings whose parents are from Manila with roots in Quezon province, Beronilla would watch the flurry of activity around the kitchen and absorb it all.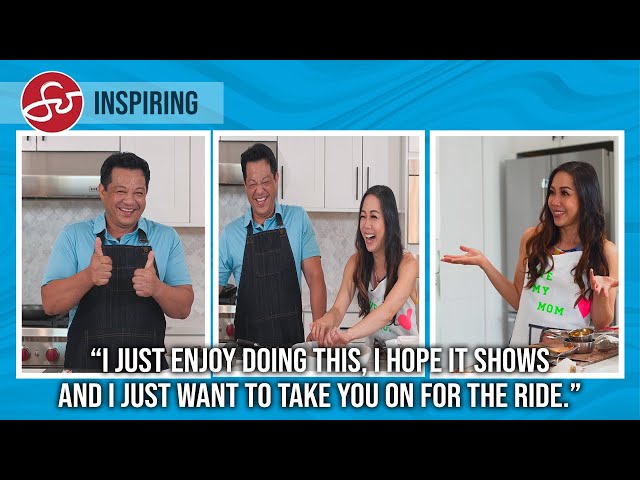 The gregarious and likable Beronilla has found a niche in cooking shows, where his episodes on the Epicurious digital series 4 Levels have views in the millions. In addition to his commercials and film work, he stars in the popular Epicurious series spin-off Pro Chef vs. Home Cook, in which his pilot episode reached 45 million views and climbing.
Beronilla flew in from his home in New York's Hudson Valley to join So-Perkins at her home in Southern California. In the latter's kitchen, Beronilla brought with him his infectious laugh as well as his recipe for Spicy Thai Grilled Jumbo Shrimps – adapted from the Filipino-Spanish dish camarones rebozados – which he shared exclusively for the So Jannelle program.
Without ready access to calamansi, they squeezed lemons and limes and combined them to mimic the Philippine citrus fruit.
"Work with what you have," advised Beronilla when discussing how hard it can be to find Filipino ingredients abroad. "Because if you have the main things – onion, tomato, garlic, that's Pinoy. You've got the right ABCs already."
And this is only one of the so-called "FlipTips" he shares on his cookbook, Let's Do This Folks: Home Cooking with Lorenzo, which also features a lot of easy, home-cooked recipes.
While discussing Filipino cuisine, the two reminisced about their favorite memories of a Pinoy fast food staple, Jollibee. Beronilla shared that while there are no Jollibee restaurants where he lives in upstate New York, there are two branches further down the Hudson River in New York City, including one near Manhattan's Port Authority bus terminal, which he used to travel through each day.
He shed tears as he recalled his own experience starring in a Jollibee commercial at the height of the COVID-19 pandemic. The clip shows Beronilla returning home with food from Jollibee – purchased at the chain's branch in Woodside, Queens – to reassure his family during a time of great fear.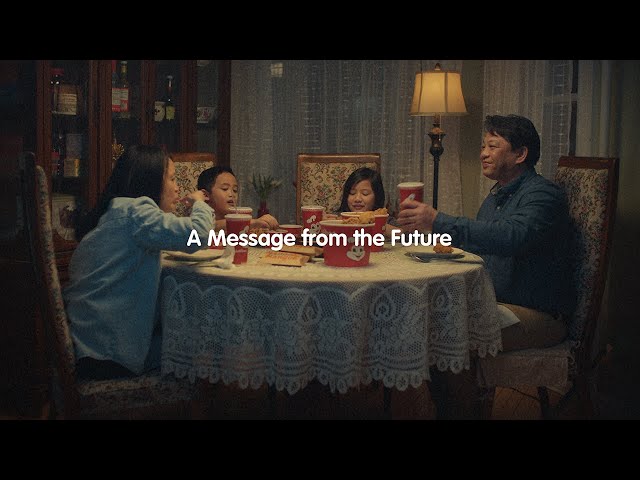 "Beautiful stories, well-written, beautifully filmed. And just the message is always so deep and always so family-oriented," Beronilla said to So-Perkins while choking up tears.
"Sorry, I'm actually crying because it was wonderful. It was such a release for everyone. And I have to tell you, people on set were crying, we were feeling it there the whole time. We were proud of what we were doing and I was proud to represent Jollibee."
Just as Beronilla goes through the range of emotions during his film shoots, so did he in the kitchen with So-Perkins.
In closing, Beronilla said he hopes his book and this segment make more home cooks among us, and who knows, maybe eventually, pro chefs, too. – Jannelle So Productions | Rappler.com
Rappler is partnering with Jannelle So Productions Inc (JSP), founded by Filipino-American pioneer and Los Angeles-based journalist Jannelle So, to publish video and written stories from SoJannelleTV about the journeys, successes, and challenges of Filipinos living in America.
Check out So Jannelle TV daily for stories that make you pause, reflect, and appreciate who we are and what we are as a people.
Fridays, 5 PM on KSCITV-LA18
Saturdays, 7:30 PM PT on ANC
Sundays, 3:55 PM PT / 6:55PM ET on TFC
Or any time on YouTube.com/SoJannelleTV