Miguel delos Santos, 27, gets a second chance at life after surviving a police shooting
This story is published in partnership with SoJannelleTV, a magazine show about Filipinos in North America
"I'm sorry that you had to be put through this."
Those were the words of Miguel delos Santos after he woke up from a week-long medically-included coma. The 27-year-old Filipino-American had been shot six times by police officers on April 23, 2021, and had undergone several surgeries to ensure his survival, though he remains wheelchair-bound after one of the bullets was lodged in his spinal column.
While admitting that the ordeal has been traumatizing, Delos Santos told Fil-Am media pioneer Jannelle So-Perkins, that he prefers to see the bright side of it.
"You hear all the time about people getting shot once and they die. But I got shot six times and I'm pretty happy to be alive," he said in an interview for So-Perkins' So Jannelle, a weekly magazine/talk show that airs across three channels all over the US highlighting Filipino-American personalities and stories.
Cielo Esquievel, Miguel's fiancée, says she remembers nearly every detail of that morning, when she first called emergency services out of concern for Delos Santos' mental health. She awoke and saw Delos Santos on the side of the bed in a fetal position, shaking, and largely unresponsive. When his eyes rolled back, she called 911. When paramedics tried to take him to the hospital, he grabbed one of their pens and stabbed himself with it.
Esquievel did not expect to see him for at least a few days, but Delos Santos showed up at her door at 4 pm in bright blue socks. Fearing he was not ready to return home, she called 911 again.
He was taken into custody without incident, but was back at her doorstep again an hour later. When he returned a third time, Esquievel again called the police, fearing for his mental state.
"He was very scared for his life," said Esquievel.
What happened next would raise concerns about excessive police force. Officers claimed Delos Santos posed a threat to them, and had brandished a butcher's knife, though Esquievel says they didn't own any. That's when police officers opened fire, hitting Delos Santos multiple times.
It was Esquivel who called Stephanie "Doby" Delos Santos, Miguel's mom, who resides in Seattle.
"I wouldn't wish this experience on my worst enemy," she said to So-Perkins in a Zoom interview back in May. She took the first flight out to California to be with her son. And after learning what happened, she made a call to an old friend who also happens to be an esteemed Filipino-American lawyer practicing in Los Angeles – Claire Espina, who agreed to take on the case.
In an interview with So-Perkins this past May, the three women in Delos Santos' life shared their perspectives, feelings, and frustrations when they weren't sure of the outcome of Miguel's situation. COVID-19 protocols were in place and they hadn't been able to see him for several weeks.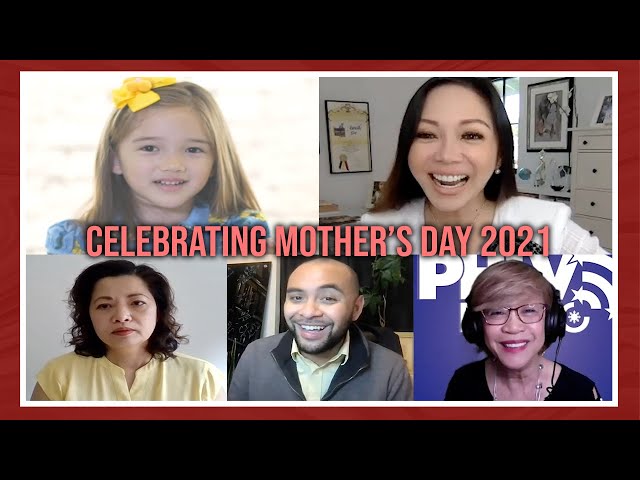 Stephanie had been through it all with her son. She remembers him in his teenage years turning quiet and expressing suicidal thoughts. She says one doctor believed he might be suffering from bipolar disorder. 
When the shooting occurred, she feared she had lost her son.
"If that person in front of them was their brother, their best friend, or their son, how would they have handled this?" questioned Stephanie delos Santos.
"A lot of us think that childbirth is the most painful thing that mothers would have to go through. Lucky are those who think that."
In a special update interview with So-Perkins this month, Miguel, who is now wheelchair-bound as he cannot feel anything below his waist, was able to relay a message to his mother: "I would say thank you for my life, and I'll always be your baby, and I'm sorry that you had to be put through this. It's not easy to see your child almost die before you do."
Espina claims the police used excessive and undue force in handling the situation.
"It is a story that we need to be aware of because it involves Filipino-Americans, mental health, people of color, and police brutality," she said, adding that she has already received the names of the two sheriffs involved in the shooting, but is still awaiting details and copies of the body camera videos, police investigations, and medical reports.
She added that she's giving them time to produce them, but said "will not wait forever" because there are statutes that need to be met. "There's a whole legal process that is occurring outside of Miguel and that's my job," she said.
"Let people look at Miguel. See the impact of what the sheriffs did on a human being and his life, and all those dreams that have been shattered and the recovery from that."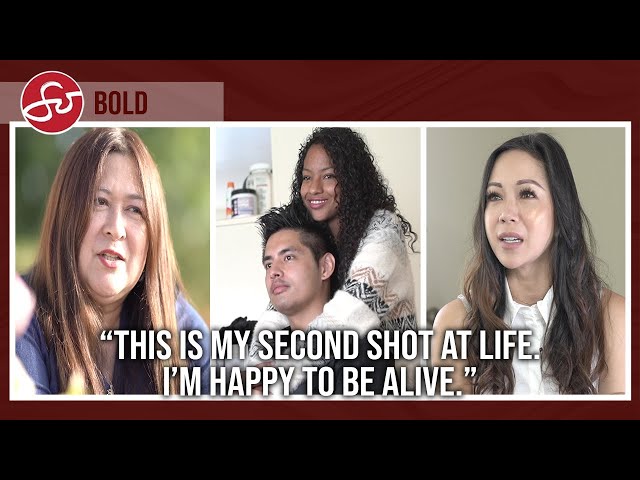 Through it all, Delos Santos tries to keep his sense of humor. When So-Perkins asked what he would change from that day, if given the chance, he replied that he would have slept all day.
Now, he is getting help by talking more with his friends, family, and a therapist. He's also going out more and getting some fresh air.
When So-Perkins asked Delos Santos to explain how the incident has changed his life, he expressed gratitude at getting a second lease on life.
"A lot has changed. Almost everything has changed. The big change is to be in a wheelchair right now. It's crazy. Like I never expected this to happen to me," said Delos Santos.
"And I'm talking to my friends more. I'm talking to my family a lot more. Life is really short. You blink and it's passed by." – Jannelle So Productions | Rappler.com
Rappler is partnering with Jannelle So Productions Inc (JSP), founded by Filipino-American pioneer and Los Angeles-based journalist Jannelle So, to publish video and written stories from SoJannelleTV about the journeys, successes, and challenges of Filipinos living in America.
Check out So Jannelle TV daily for stories that make you pause, reflect, and appreciate who we are and what we are as a people.
Fridays, 5 PM on KSCITV-LA18
Saturdays, 7:30 PM PT on ANC
Sundays, 3:55 PM PT / 6:55PM ET on TFC
Or any time on YouTube.com/SoJannelleTV