The Samar-born designer opens up about discrimination, inspiration, and the 'borderlessness' of fashion
This story is published in partnership with SoJannelleTV, a magazine show about Filipinos in North America.
Michael Cinco remembers the moment when he first realized he wanted to be a fashion designer. It came while watching the movie My Fair Lady, a 1964 musical starring Audrey Hepburn stunning society in majestic gowns and attire.
Now, it's Cinco who is stunning the fashion world with his eponymous fashion line, which he recently featured at Los Angeles Fashion Week. Cinco has designed wedding gowns for the daughters of presidents and prime ministers and members of the Dubai Royal Family, plus Austrian pop singer Victoria Swarovski and Filipina entertainer Marian Rivera.
The 50-year-old designer from Catbalogan, Samar in the Philippines sat down with Filipino-American media pioneer Jannelle So Perkins to speak about inspiration, overcoming challenges, and the true meaning of beauty.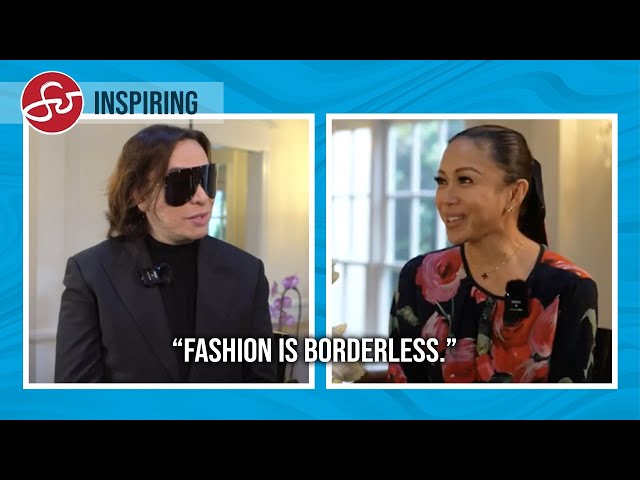 "I think one of the greatest fulfillments of a designer is when you hear someone say, 'I love that dress because it's Michael Cinco.' When you have design aesthetics that are being recognized by people all over the world, that's for me the biggest fulfillment,"  said the Dubai-based Cinco in the So Inspiring segment of So Jannelle TV, which airs US-wide on cable channels The Filipino Channel (TFC) and ANC, as well as on local Southern CA digital channel KNET 25.1. 
Though his success has been as grand as the flowing dresses that he designs, it hasn't all gone according to design. He recalls being recruited by one of the biggest fashion houses in Dubai in the late '90s. There were challenges and trials, but also, perseverance.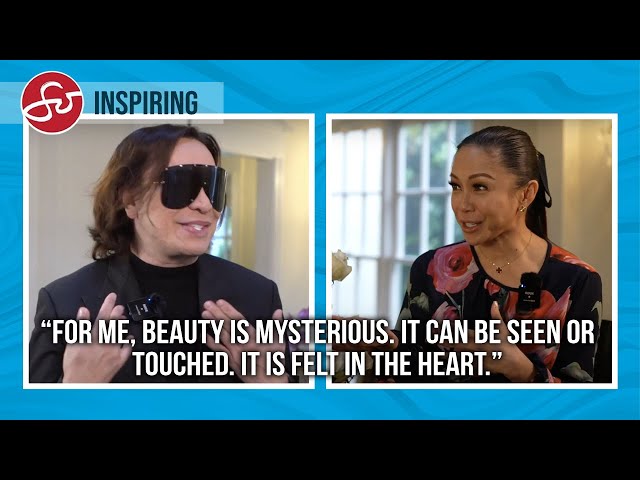 "There is a lot of discrimination. Me being a designer in a foreign country, sometimes they have to ask about the nationality of the designer. Sometimes they will choose European designers. Filipinos at the time are not really being recognized as couture designers," said Cinco.
Through it all, Cinco found a way to break through. He said the experiences and difficulties showed him that it's the beauty of the designs, not the origins of the designer, that counts the most.
"I believe that fashion is borderless. You don't need to like a dress because the designer is Italian or French or Filipino. You appreciate their clothes because it is beautiful, not because of the nationality of the person who created it," said Cinco.
Cinco said he finds his inspiration in exploring new cultures, watching old Hollywood films, and listening to opera. Being in love also inspires beautiful things in the world, he said, though he revealed that he isn't currently in love.
How does someone who creates so much beauty define that word? "Beauty for me is mysterious. It cannot be seen or touched. It can be felt in the heart," said Cinco.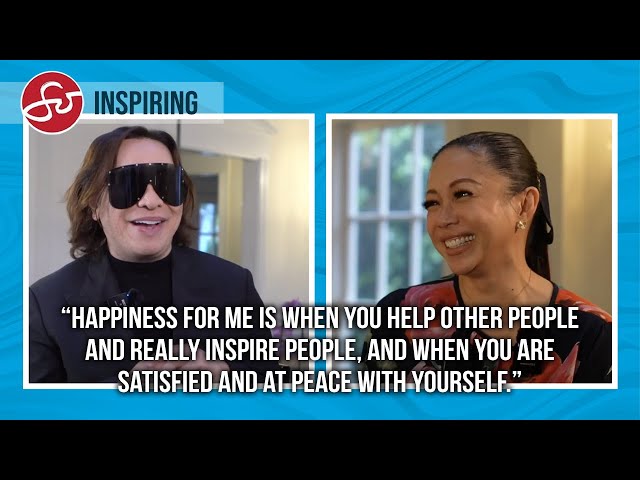 Still, despite his great success, he admits that he still has yet to reach true happiness in life. The pressures of being on top mean that he has to continuously innovate and top his previous achievements, though it's a pressure that he happily accepts.
Though his success has paved the way for other young designers from the Philippines and other underrepresented communities, he advised all to have realistic expectations of what they will experience in the competitive world of fashion design.
"Young designers of today, they have to realize that fashion is not all about glamour. Fashion is actually very difficult because there's a lot of rejections, a lot of criticism, so you just have to work hard and be passionate with the things that you love," said Cinco.
"The most important thing is that you have to create something that will make money. You cannot be successful if you don't have money." – Jannelle So Productions | Rappler.com
Rappler is partnering with Jannelle So Productions Inc (JSP), founded by Filipino-American pioneer and Los Angeles-based journalist Jannelle So, to publish video and written stories from SoJannelleTV about the journeys, successes, and challenges of Filipinos living in America.
Check out So Jannelle TV daily for stories that make you pause, reflect, and appreciate who we are and what we are as a people.
Fridays, 5 pm on KSCITV-LA18
Saturdays, 7:30 pm PT on ANC
Sundays, 3:55 pmp PT / 6:55 pm ET on TFC
Or any time on YouTube.com/SoJannelleTV