'I love the fact that I get to be Filipino-American [in the show], and it has nothing to do with me being an immigrant,' says 'Blue's Clues' actor Josh dela Cruz, reflecting on Fil-Am representation in American media
This story is published in partnership with SoJannelleTV, a magazine show about Filipinos in North America.
While the Blue's Clues television program has been around in various iterations since 1996, the franchise is charting new territory in the full-length feature, Blue's Big City Adventure.
In the film, which was released on November 18 on the Paramount+ streaming platform, the beloved animated dog Blue and host Josh leave the cartoon world and enter the real world of New York City to chase their dreams of starring on Broadway.
For real life actor Josh dela Cruz, blurring the lines of reality is a part of his career. The Filipino-American actor, who has played a fictionalized version of himself on the Nickelodeon show Blue's Clues & You since 2019, had likewise been a theater performer, performing on Broadway as Aladdin, among other roles.
In an exclusive interview with Filipino-American media pioneer Jannelle So Perkins, Dela Cruz opened up about how alike and dissimilar Josh the character and Josh the person are, plus many other topics.
"It's different in so many ways but similar in so many ways as well," said Dela Cruz on So Jannelle TV, which airs US-wide on cable channels The Filipino Channel (TFC) and ANC, as well as on local Southern CA digital channel KNET 25.1.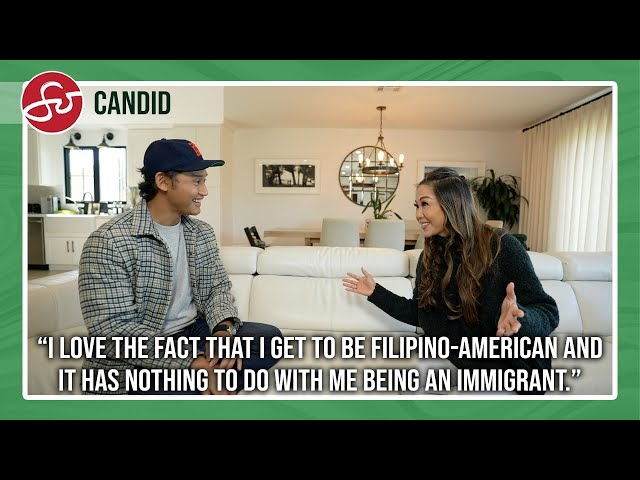 "All the silliness that I have in real life…. A lot of the time, I'll be just driving along and I'll think of something silly and I'll laugh just to myself and I'll never tell anybody about it. And a lot of that, I get to put into Blue's Clues."
Dela Cruz, who was born in Dubai in the United Arab Emirates to parents of Ilocano and Bicolano descent, has also gotten to play a Filipino character on Blue's Clues, which he credits to the writing team's openness to create meaningful representation through details. In 2020, Dela Cruz's character was even given a lola (grandmother), who is played by Carolyn Fe.
"One of my pet peeves is whenever I see representation but they're just there because they needed an Asian person," said Dela Cruz. 
"I love the fact that I get to be Filipino-American, and it has nothing to do with me being an immigrant. I'm so proud that I'm an immigrant. However, as an actor, it can get frustrating that the only roles are that of [an] outsider."
Just because he's a children's TV icon doesn't mean he doesn't have a life outside of the Nickelodeon world. 
So Perkins touched on Dela Cruz's sexier photos from when he portrayed the shirtless Aladdin. Dela Cruz recalled waking up to texts from his sister about the photo going viral, though he now takes it in stride.
"It's very flattering. I never thought that I would ever be looked at in that capacity," said Dela Cruz.
Dela Cruz has already been a hit with the preschool viewers, but are moms watching for a very different reason?
"Whatever gets the ratings up, I'm here for it because that means more Blue's Clues," Dela Cruz said with a laugh. – Jannelle So Productions | Rappler.com
Rappler is partnering with Jannelle So Productions Inc (JSP), founded by Filipino-American pioneer and Los Angeles-based journalist Jannelle So, to publish video and written stories from SoJannelleTV about the journeys, successes, and challenges of Filipinos living in America.
Check out So Jannelle TV daily for stories that make you pause, reflect, and appreciate who we are and what we are as a people.
Sundays, 4:30 pm PT / 7:30 pm ET on TFC
Mondays, 6 pm on KNET Channel 25.1 Southern California
Replay on Saturdays, 7:30 pm PT / 10:30 pm ET on ANC North America
Any time on YouTube.com/SoJannelleTV