This is AI generated summarization, which may have errors. For context, always refer to the full article.
OPM band drummer and vocalist Paco Arespacochaga balances fatherhood with the hustle of being an immigrant in the United States
This story is published in partnership with SoJannelleTV, a magazine show about Filipinos in North America
Paco Arespacochaga left his ego in the Philippines when he moved to the United States. Promised a job at a recording company while vacationing in Boracay, he did a grand tour of talk shows in Manila to bid goodbye. But his dream of making it big in the US was cut short when he was told he had to be a green card holder or a US citizen – neither of which applied to him.
Arespacochaga, a well-known drummer and vocalist of top Philippine band Introvoys in the 1990s, was left depressed. His cousin and host in California offered him a warehouse job at a beauty supplies company. Left with no other option, he took the job. And there, in July of 2001, he cried, he confided to Fil-Am media pioneer Jannelle So-Perkins on her weekly lifestyle/magazine show So Jannelle that highlights the stories of Filipinos in America.
Watch Part 1 of Paco's Journey in the US: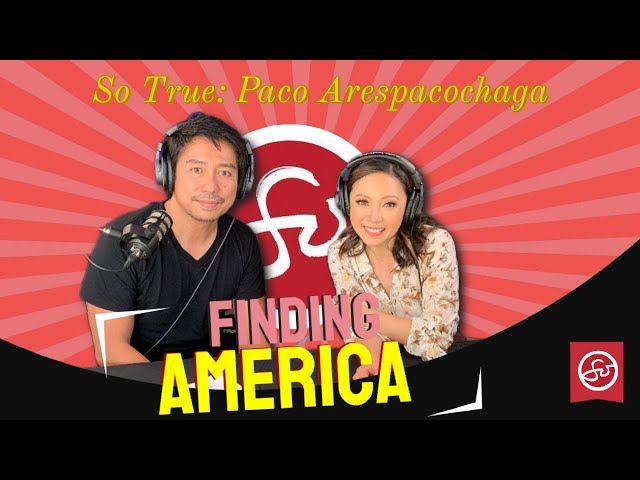 Like many regular Filipinos hoping to start anew in the proverbial land of milk and honey, Arespacochaga revealed to So-Perkins that he was forced to work under the table and accept less than minimum wage while trying to sort out his immigration status. But he said that he never considered going back "defeated." He eventually strengthened his resolve and began thinking of ideas for how to improve the company. He pitched himself and was promoted to the air-conditioned office to sell products for the company.
Because he was humble and open to meeting different people, he caught wind of an opportunity to get a green card – the path of "aliens with extraordinary ability." After a month in the US, Arespacochaga went home to the Philippines and married his girlfriend, Tiny, so he could bring the family over, too. And slowly, through sheer determination and initiative, Paco rose through the ranks at the beauty supply company. Evolving from being a kargador to a salesman, he was doing pretty well. His odd jobs even included doing multi-level marketing.
His green card status didn't immediately result in greater opportunities, however.
After moving to an electronics company, Arespacochaga worked as a cashier, cart runner, and toilet cleaner. Filipinos who recognized him from his days as a rock star would mock him, saying "I used to watch you on TV, and now you're lifting boxes."
Arespacochaga recalled one man urinating on the floor instead of the toilet, just so he would have to mop it up. Instead of retaliating, Arespacochaga paid it forward. There may have been a handful of bullies, but there were also many who helped him.
"All of these people were giving me a hand. So that's what I'm doing too. Instead of feeling entitled, I had a feeling of privilege. Instead of feeling arrogant, I felt grateful. I didn't want to wear that ego anymore."
Watch Part 2 of Paco's journey: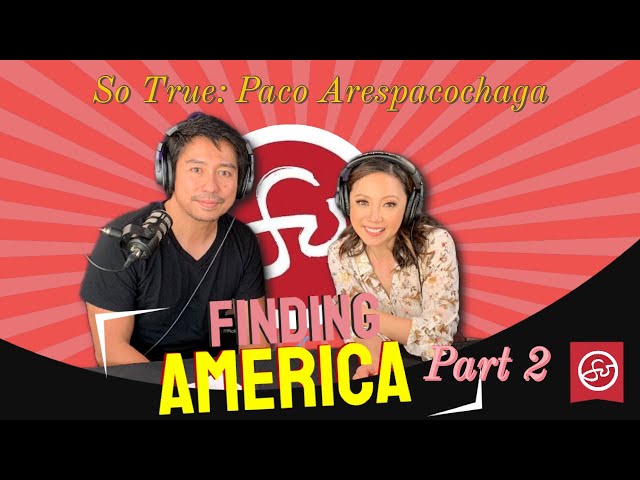 "It doesn't matter where I start, as long as where I want to end is clearly in my head," Arespacochaga said, adding that he even considered being a caregiver when he was at his lowest.
On Father's Day, Arespacochaga – joking that he has five kids with four moms and two dads – said he was grateful for his five kids, albeit admitting that fatherhood has come with challenges, as he's struggled to find time to prioritize all of them.
"At first, I was just a father, not a dad. It's easy to have a child, it's another thing to raise them and take care of them every day."
He said that his turning point came when his eldest son Heaven (with singer Geneva Cruz) said he was just treating them as trophies. "And that became my goal, to change that," said Arespacochaga, who is now a very hands-on dad, like many fathers in the US.
"All these years, it would be their moms, grandmoms, or nannies who would take care of them. But when my daughter was born, I realized, this is what I have missed out on and it was around that time when I said, 'Lord, now, let me just offer every child I have to you beginning with this last one.' I prayed that He gives me an opportunity to give my time, not only to this infant, but to the other four that came before."
Watch Paco's kids send him a Father's Day greeting here: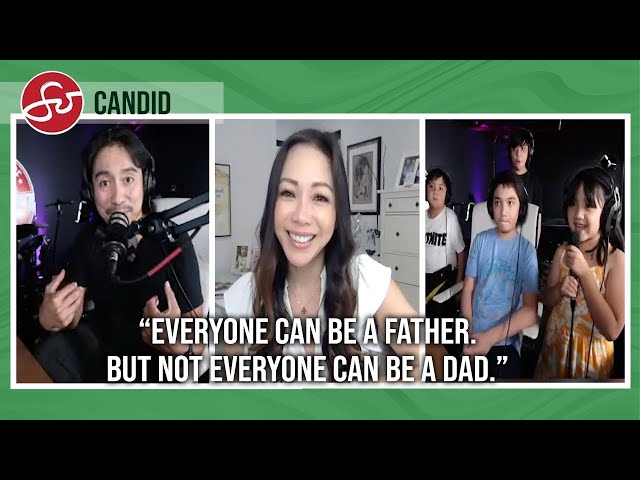 – Jannelle So Productions | Rappler.com
Rappler is partnering with Jannelle So Productions Inc (JSP), founded by Filipino-American pioneer and Los-Angeles-based journalist Jannelle So, to publish video and written stories from SoJannelleTV about the journeys, successes, and challenges of Filipinos living in America.
Check out So Jannelle TV daily for stories that make you pause, reflect, and appreciate who we are and what we are as a people.
Fridays, 5 PM on KSCITV-LA18
Saturdays, 7:30 PM PT on ANC
Sundays, 3:55 PM PT / 6:55PM ET on TFC
Or any time on YouTube.com/SoJannelleTV