'Nagagalit siya. Nagagalit siya dahil ang selfish daw ng mga nasa power,' OFW Dhaizie Bongay says of her 6-year-old Paris-born daughter, whom she has begun teaching about Martial Law
As the Philippines commemorates 49 years since the declaration of Martial Law in the country by late ousted dictator Ferdinand Marcos, a young Filipino girl writes "Marcos not hero" in chalk on a street in Paris, France.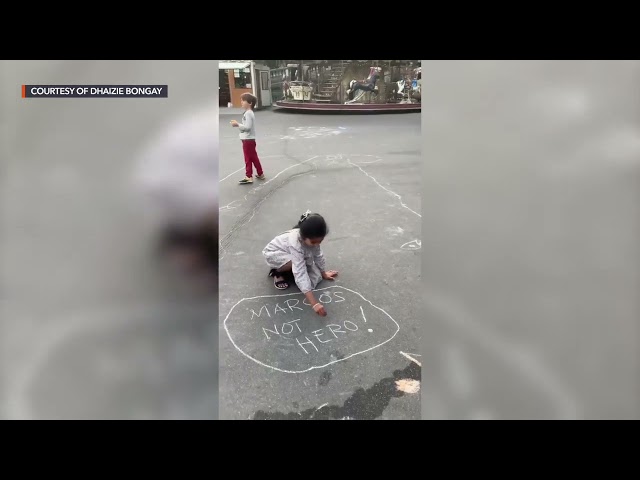 She is Pyang Sheikh, six-year-old daughter of Dhaizie Bongay. Dhaizie is a Filipino nurse who has been working as a babysitter in Paris for almost eight years.
Pyang was born and raised in France, and has yet to set foot in her mother's homeland. This doesn't stop Dhaizie from teaching her about the dark period the country experienced under the rule of Marcos.
On September 21, 1972, Marcos declared Martial Law in the Philippines through Proclamation No. 1081. This led to almost 10 years of military rule in the country – under which, Marcos plundered billions of pesos, controlled media, and paved the way for rampant human rights abuses.
According to Amnesty International, around 70,000 people were imprisoned, 34,000 were tortured, and some 3,240 were killed during the period.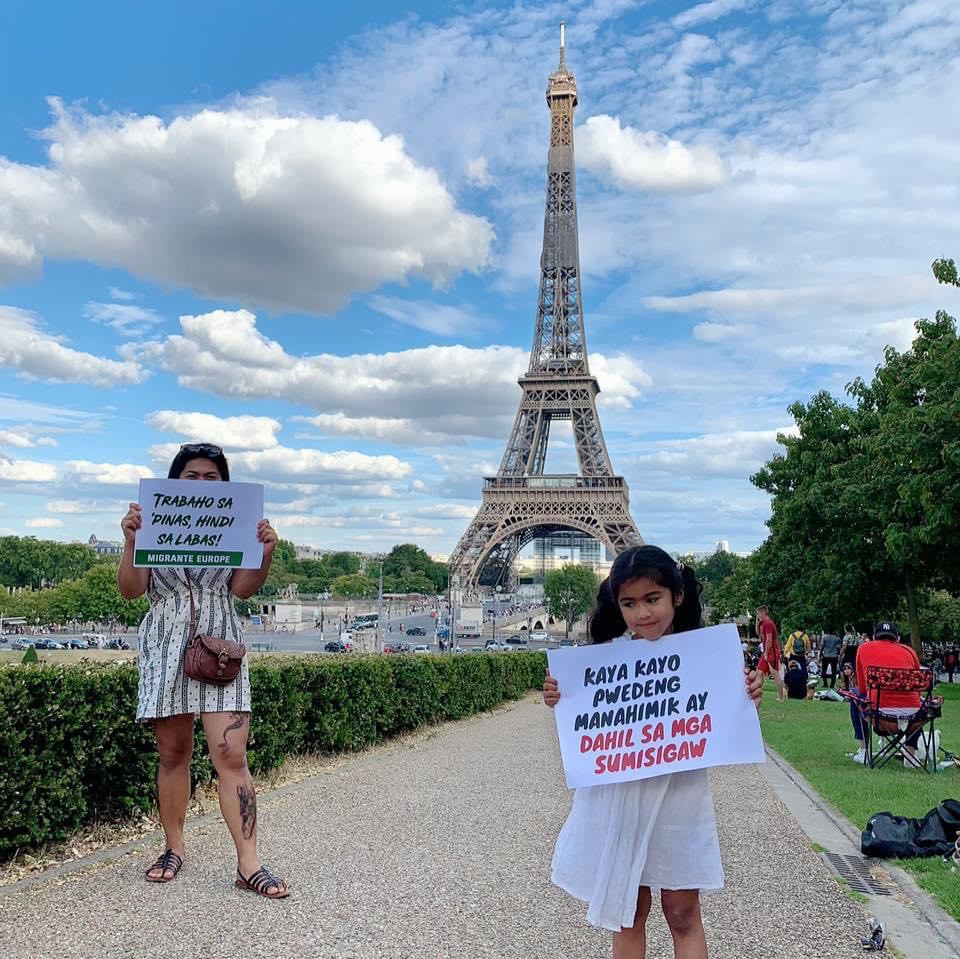 Starting with the basics
Dhaizie, an activist, lets Pyang watch educational videos about Martial Law on Facebook and YouTube to make her aware of the basics, at least, about the Marcos-led era.
"Ang alam niya sa ML (Martial Law), the very basic lang. Na si Marcos ang nag-enact nito, dahil sa batas na ito, thousands were arrested and killed at 'yung mga gaya ng nanay niya were treated as the enemy of the state. Nagtaas siya ng kilay sa bahaging yan," Dhaizie told Rappler over Facebook Messenger.
(What she knows about ML are the very basic things. She knows Marcos enacted this, and because of this law, thousands were arrested and killed, and activists just like her mother were treated as enemies of the state. She raised her eyebrows at that part.)
Pyang is also aware Marcos stole billions of pesos. To help the six-year-old understand the value of this, Dhaizie illustrated that this amount could have fed Filipinos for years.
Dhaizie also compares Marcos to the corrupt and unpopular King Louis XVI of France, whom Pyang learned about when she earlier studied the French Revolution.
"Nagagalit siya. Nagagalit siya dahil ang selfish daw ng mga nasa power. They get everything they want habang tayo nagkakandahirap sa buhay (She gets angry. She gets angry because the powerful are selfish. They get everything they want while we bear hardships in life)," said Dhaizie.
Awareness despite distance
Despite being on the other side of the world, Dhaizie puts high importance on teaching Pyang Philippine history. This is so Pyang can understand how historical events tie into current affairs under President Rodrigo Duterte.
Dhaizie taught Pyang how Duterte takes after Marcos, especially in the realm of extrajudicial killings. In Duterte's war on drugs, human rights groups estimate the deaths to be between 27,000 and 30,000, including the victims of extrajudicial killings.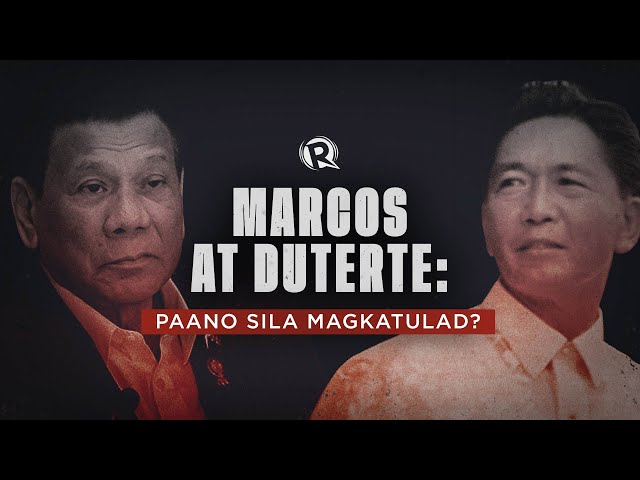 Ayokong mabulag si Pyang sa ganda ng Paris, eh.
Dhaizie Bongay
(I don't want Pyang to be blinded by the beauty of Paris.)
"Gusto ko, at mabuti na lang ay gusto niya rin, na matutunan ang history (I want, and it's a good thing she also wants, to learn history). She loves to read," said Dhaizie.
Beyond Philippine issues, Dhaizie guides Pyang about other issues happening in the world. During the recent Israel-Palestine crisis, the mother and daughter marched together in a protest in Paris carrying Palestinian flags. A French man asked Pyang if she knew what flag she was holding.
Pyang first turned to her mom, appearing as though she was asking permission to talk to the stranger, to which her mother responded, "Go."
"Yes, I know, it's the flag of Palestine. There's a war there, and children like me are being killed everyday," Dhaizie recalled Pyang telling the man.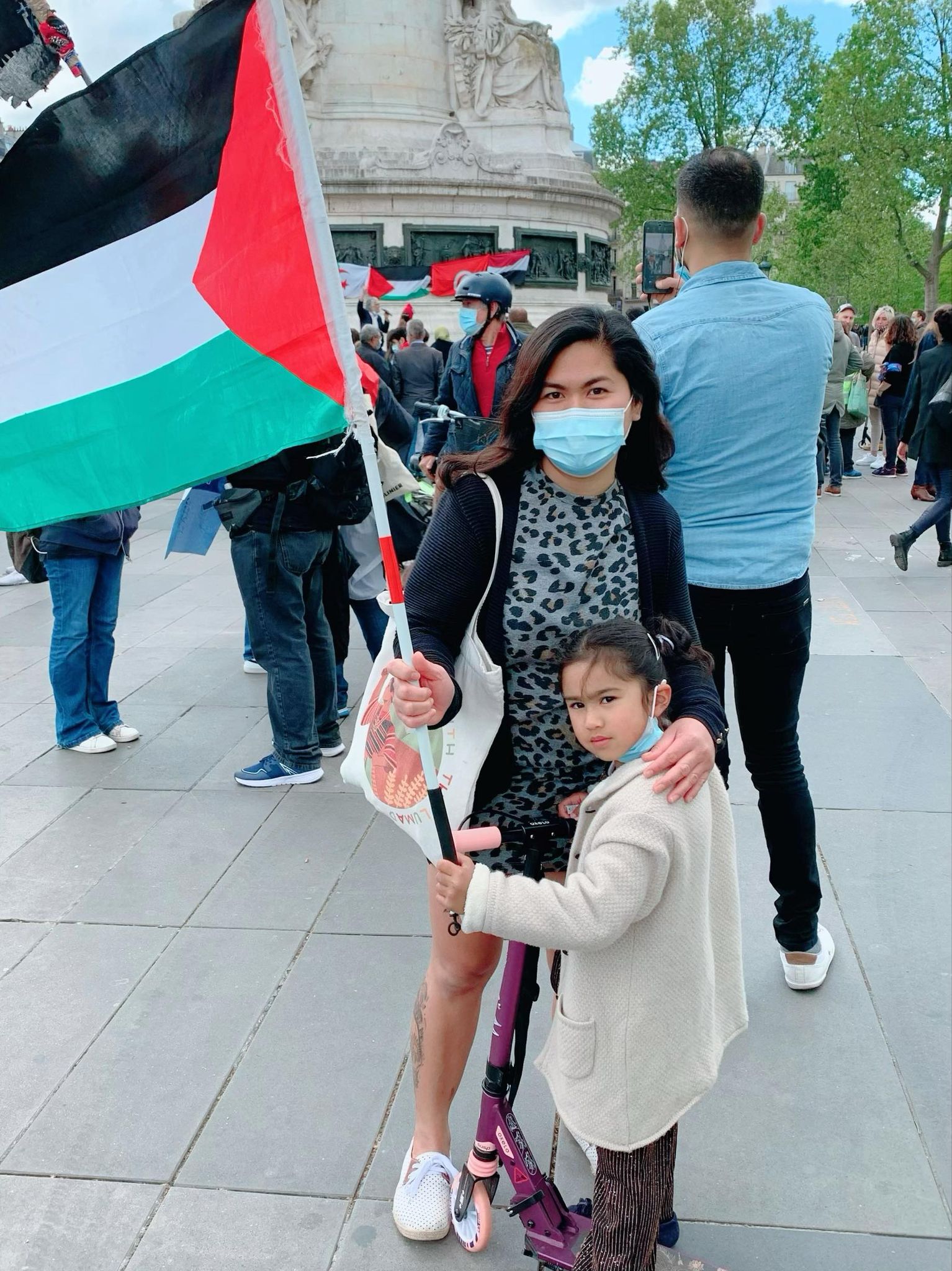 Dhaizie advises other parents to also teach their children the truth. Part of their bedtime routine, apart from asking how each other's day went, is watching the news together.
"Hindi bayani si Marcos, hindi naging tagapagligtas ng bansa si Marcos. Kung ang eskwelahan mismo ay hindi nagiging venue para aralin ang lipunang Pilipino, mag-aral kahit saan," she said.
(Marcos is not a hero, and he was not a savior of the country. If schools don't serve as a venue for learning about Philippine society, you can study anywhere.) – Rappler.com