Albay Governor Governor Al Francis Bichara implemented a pre-emptive evacuation of communities vulnerable to flash floods, debris flow, lahar, and landslides
Over 10,000 people in the provinces of Albay and Masbate fled their homes for safer grounds as Typhoon Jolina (Conson), which has since weakened into a severe tropical storm, pummeled the Bicol region on Tuesday, September 7, the regional Office of Civil Defense reported.
Gremil Nas, OCD Bicol spokesman, said that 2,379 families or a total of 10,649 persons, with 1,853 families or 8,339 persons, were now staying in evacuation camps. The other 526 families or 2,310 persons sought shelter with relatives or neighbors.
Heavy flooding hit the island province of Masbate as torrential rains pounded communities from Monday night, September 6 and the day after. Trees uprooted by heavy winds blocked the national highway.
The OCD Bicol said five houses were partially damaged in Uson town, Masbate.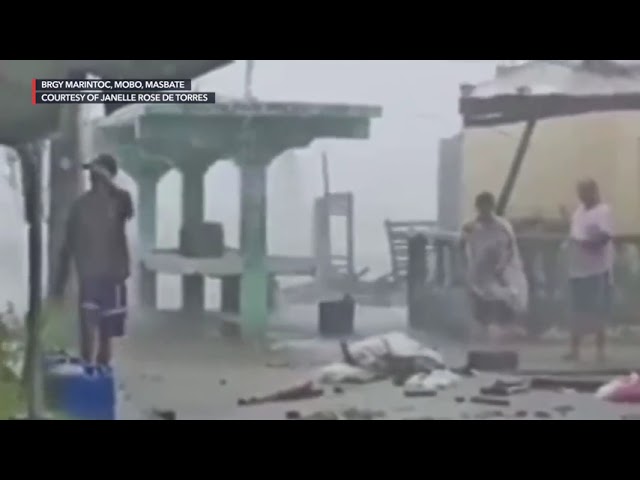 Big waves capsized a motorized boat with six persons in Cataingan town Masbate. Rescued were couple Analyn and Armando Arma, Omar Villar, Mark Joseph Ortiz, John Garcia and Jonathan Abejo.
Nas said Masbate, the hardest hit province in Bicol, has been without power for the last 20 hours.
Maria Luisa "Malu" Calubaquib, the Philippine National Police (PNP) regional spokesperson, said cops were working around the clock to help affected communities. In some areas, water rose to waist-level.
The Philippine Coast Guard in Bicol also reported 505 stranded passengers in Sorsogon, as 167 rolling cargo vessels took shelter. Flights were also cancelled in Legazpi City.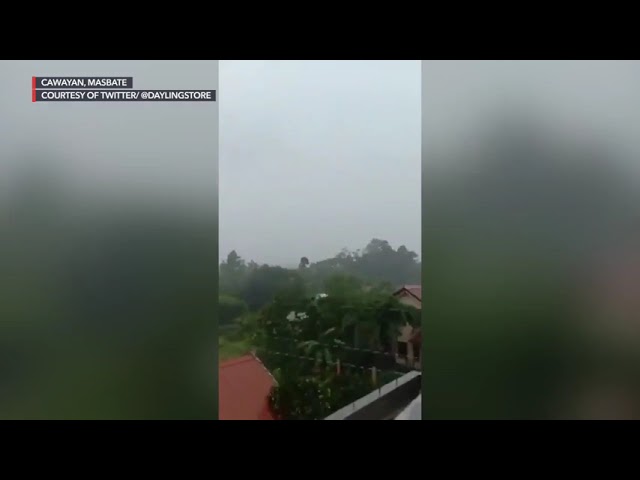 In Albay, Governor Al Francis Bicharapre enforced pre-emptive evacuation of communities vulnerable to flash floods, debris flow, lahar, and landslides, especially residents living in houses made of light materials.
The governor directed disaster officials and the public to strictly observe health protocols to prevent the spread of coronavirus.
"Strict implementation of Covid19 health protocols should be observed. All local disaster risk reduction management councils (LDRRMCs) should be on heightened alert in their area of jurisdictions and to monitor the status of heavy rains through the PAGASA Legazpi and local broadcast media until the weather situation normalizes," Bichara said in his directive.
Bichara also ordered the suspension of work in government and the private sector, as well as classes in all levels in public and private schools.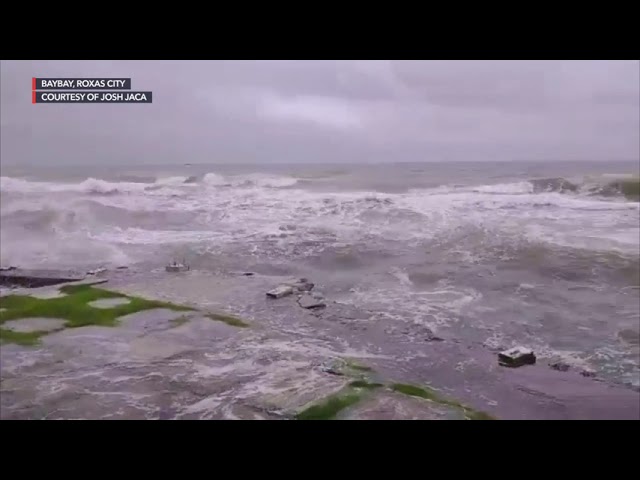 Only government personnel  involved in the public safety, disaster response, emergency response  and medical services continued with their operations.
While grocery stores were allowed to operate until 12 noon on Tuesday. Claire Hariri, SM information officer said SM City Legazpi would close but would take in people taking shelter. – Rappler.com