The interior department says 904 were arrested, while 61 were subjected to inquest proceedings
The Department of the Interior and Local Government (DILG) said a total of 18,862 individuals were apprehended by the police from May 6 to 10 for not wearing face masks properly.
Out of the apprehended violators, 904 were arrested, while 61 were subjected to inquest proceedings. 8,027 were fined and 491 were ordered to do community service. 
President Rodrigo Duterte during his speech on May 5 again ordered the police to arrest, detain, and investigate those improperly wearing their face masks.
The interior department added that 5,473 individuals were apprehended for violating physical distancing rules. A total of 186 were already subjected to inquest proceedings, while 4,071 were warned, 1,011 were fined, and 205 rendered community service.
For violating the rules on mass gatherings, the DILG said the police caught 280 individuals – 244 of which were warned, 35 were fined, while one was arrested.
Varying rules on arrests
Originally, the police already stopped arresting individuals following the death of quarantine violator Darren Peñaredondo in Cavite. He was forced by cops to do 300 rounds of exercise that led to his death.
Ernanie Jimenez also met his demise at the hands of village guards (barangay tanod). Jimenez was allegedly beaten to death for violating curfew hours and the liquor ban.
On April 12, PNP said it would stop arresting quarantine violators in areas under modified enhanced community quarantine (MECQ) and instead, would implement a compassionate kind of law enforcement.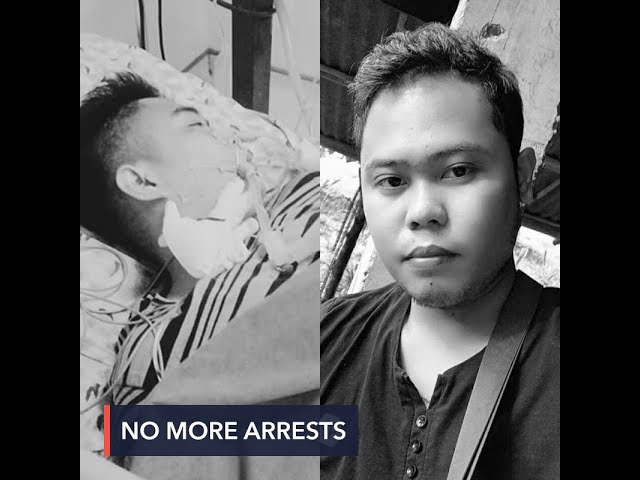 But Duterte's words has scrapped that and resumed the arrests. 
New Philippine National Police chief Lieutenant Guillermo Eleazar ordered cops to not hurt the arrested individuals. Eleazar also clarified that they would not throw to jail arrested violators, but rather book or investigate only. 
Eleazar added that the violators would be held for a maximum of 12 hours only. 
The DILG also said that Interior Secretary Eduardo Año was discussing the guidelines on the implementation of new rules on arrests with Justice Secretary Menardo Guevarra.  – Rappler.com