The US vaccine maker submits an application to amend its EUA for this purpose on August 19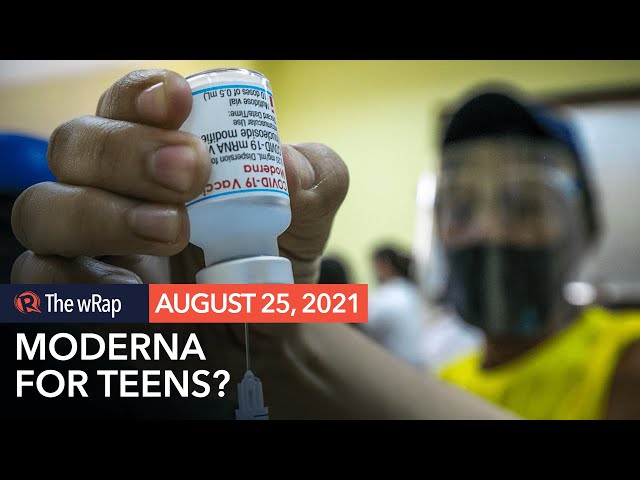 The Philippines' Food and Drug Administration is now studying whether or not to approve the emergency use of Moderna's COVID-19 vaccines for adolescents.
FDA director-general Eric Domingo, on Tuesday, August 24, said the US vaccine developer submitted an application to amend its emergency use authorization to cover persons "12 years old and above."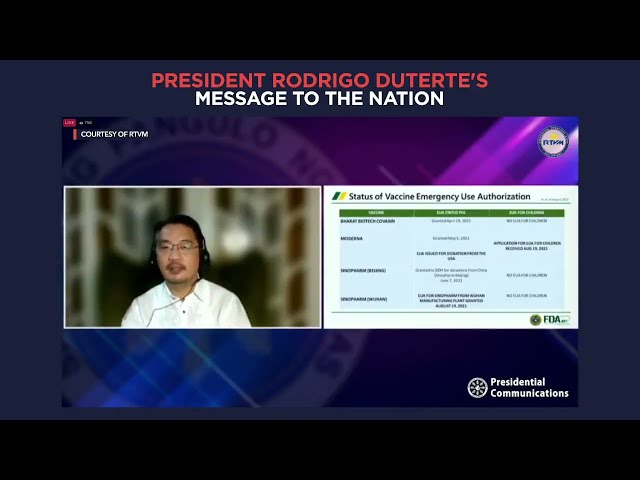 The application was submitted last August 19, Domingo told President Rodrigo Duterte during a pandemic-related meeting.
Moderna has provided clinical data and FDA experts hope to finish its evaluation of the documents either this week or next week, added Domingo.
If approved, Moderna would be the second COVID-19 vaccine approved by the Philippines' FDA for use among persons younger than 18. In early June, the FDA approved the Pfizer-BioNTech vaccine for 12 to 15 year-olds.
In early July, China vaccine maker Sinovac also submitted an application to allow its jab for three to 17-year-olds, but this has yet to be approved by the FDA.
However, Domingo stressed that even if Moderna were to get approval in the coming weeks, it would not mean that adolescents would be able to get vaccinated right away. Vaccine supplies would still be dedicated to priority adult groups like the elderly, persons with comorbidities, medical frontliners, and economic frontliners who were more vulnerable and more exposed to COVID-19. – Rappler.com