Coronavirus saliva testing is priced at P2,000 per test, which is P1,800 cheaper than swab testing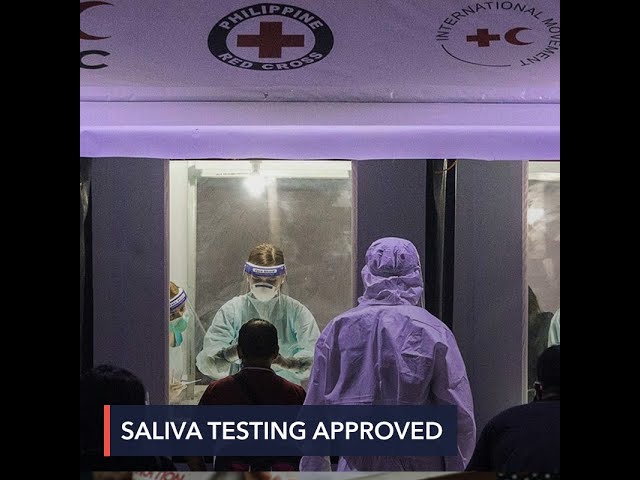 After getting the nod from the Department of Health (DOH), the Philippine Red Cross (PRC) started its cheaper, faster, and easier saliva-based coronavirus testing on Monday, January 25.
Coronavirus saliva testing is priced at P2,000 per test, which is P1,800 cheaper than swab testing.
In a statement on Sunday, PRC chairman Senator Richard Gordon said that the price of the saliva test may decrease if more people would avail of the test.
Individuals can now avail of the test by booking an appointment in the PRC website. The initial rollout of the testing service, however, is limited to the PRC's laboratory at its headquarters in Mandaluyong City and its molecular laboratory in Port Area in Manila.
Gordon said that all molecular laboratories of the PRC in the country can offer the saliva-based testing by February 5.
According to the PRC, the government coronavirus task force has yet to approve the saliva-based testing for individuals leaving the country.
How is it done?
Individuals would have to spit inside a sterile 1-milliliter vial that is sealed and documented for results. They should not eat, drink, gargle, smoke, or vape 30 minutes before the test, Gordon said.
Here's the step-by-step process in booking the saliva testing service with PRC: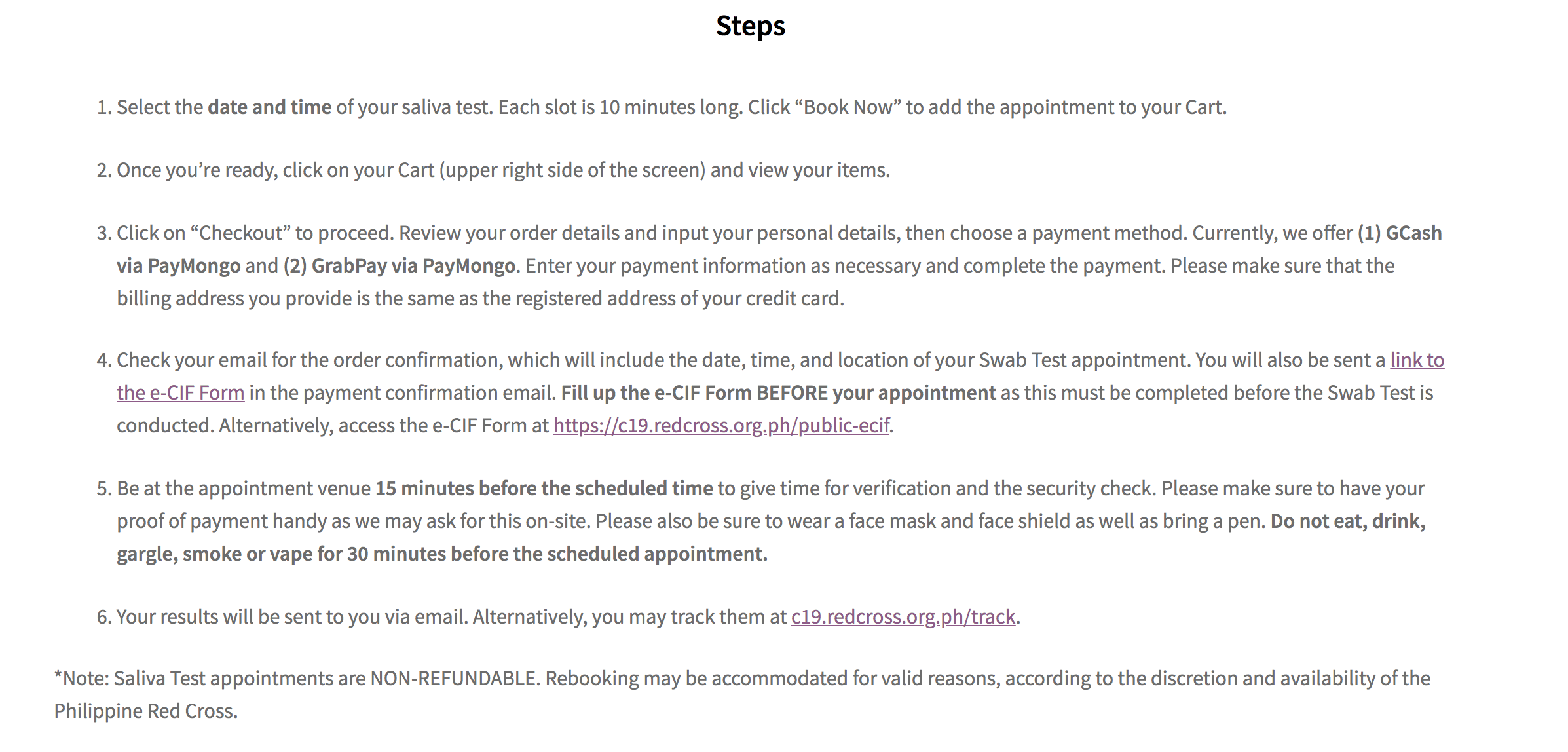 Unlike the swab test which has a turnaround time of 24 hours, processing time of the saliva test will only take 3 to 4 hours, PRC said.
How accurate is it?
Like the nasopharyngeal swab, saliva tests also undergo the RT-PCR technique, which is the gold standard for COVID-19 testing.
PRC biomolecular laboratories chief Paulyn Ubial, also the former health chief, said that PRC's initial saliva-based testing yielded a 98.11% accuracy compared with the saliva pilot test of the University of Illinois which yielded a 99.99 % accuracy.
Ubial said that discrepancy could be attributed to the sample size of the university, which tested 1.1 million students and faculty, while PRC has only tested 1,080 saliva samples.
In August, the FDA in the United States issued an emergency use authorization to the Yale School of Public Health to utilize the SalivaDirect test kit to test persons suspected of having COVID-19.
"It is ideal for large-scale testing and offers a number of advantages over traditional testing methods," an article from Yale said. – Rappler.com