(UPDATED) The Food and Drug Administration's decision clears the way for the use of a vaccine expected to boost the country's immunization campaign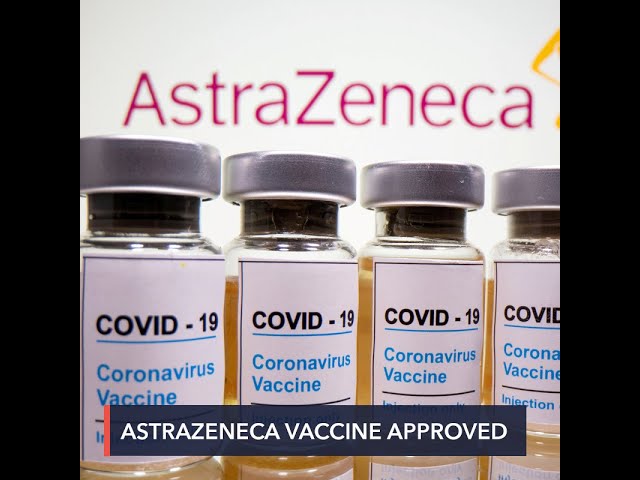 The Philippines' Food and Drug Administration (FDA) has issued an emergency use authorization (EAU) for AstraZeneca's COVID-19 vaccine, clearing the way for the local use of the vaccine that is expected to boost the country's immunization campaign.
The COVID-19 vaccine developed by AstraZeneca and the University of Oxford is the second to be given emergency use approval in the Philippines, where health officials are closely monitoring infections after the detection of the more infectious United Kingdom (UK) variant in the country.
Its approval comes nearly two weeks after the FDA gave approval to Pfizer and BioNTech's COVID-19 vaccine which had been the first to apply for emergency authorization in the country.
"After a thorough review of the currently available data, the FDA is granting an emergency use authorization to the COVID-19 vaccine of AstraZeneca " FDA Director General Eric Domingo announced in a virtual press briefing.
Domingo said that the vaccine met the Philippines' conditions for securing an EUA and that the FDA's assessment concluded that known and potential benefits of the Pfizer vaccine outweighed its known and potential risks.
Strategic vaccine
AstraZeneca and Oxford's vaccine is poised to become a dominant shot in the country's COVID-19 vaccine program.
The Philippine government, private sector, and several local governments had earlier entered intro tripartite deals with the drug maker to secure up to 17 million doses of the vaccine for Filipinos. (READ: PH vaccine stockpile from AstraZeneca reaches 17 million doses)
Supplies were expected to arrive sometime in the second quarter of the year, though vaccine czar Carlito Galvez Jr earlier said that the government was negotiating for an earlier delivery "at the soonest possible time."
Unlike other vaccines the Philippines eyed to buy, AstraZeneca was among the few companies that have so far expressed willingness to enter into tripartite deals involving local governments and the private sector. Other companies said to be open to the setup are US drug makers Moderna and Novavax.
Health experts earlier said that AstraZeneca's vaccine would also be easier to distribute in poorer and harder-to-reach areas, considering it can be transported and handled at normal refrigerated conditions of 2 to 8 degrees Celsius (36 to 46 degrees Fahrenheit) for at least 6 months, making it compatible with the Department of Health's (DOH) storage facilities.
Early analysis of clinical trial results showed an average efficacy of about 70% after the first dose. The vaccine was seen to be 90% effective in participants who were given a half dose, followed by a full dose. This was compared to 62% efficacy seen in participants who were given two full doses.
While the FDA granted AstraZeneca an EUA, it is not yet a full approval.
Securing full marketing authority – which is necessary to commercialize the vaccine and allows its sale in the local market – would be contingent on AstraZeneca's commitment to finish development of the product. – Rappler.com