Ateneo de Manila University students David Africa and Tobi Leung deliver a historic first win for the Philippines at the World Universities Debating Championship in Madrid
MANILA, Philippines – The Ateneo de Manila University (ADMU) won in the latest World Universities Debating Championship (WUDC) held in Madrid, Spain, on Wednesday, January 4 – the first Philippine team to bag the top prize.
The ADMU team, represented by BS Applied Mathematics students David Africa and Tobi Leung, bested other teams from Bulgaria's Sofia University, Israel's Tel Aviv University, and Princeton University in the United States during the grand finals.
The teams debated on whether it's preferable to have a "world where all persons have a strong belief in the philosophy of Ubuntu."
Ubuntu, which means "I am because we are," is an "African philosophy that places emphasis on being self through others."
"This is the third consecutive time an Ateneo team has made a finals appearance, and an enormous feat that no other Filipino team has succeeded in since its conception," the Ateneo Debate Society said in a Facebook post.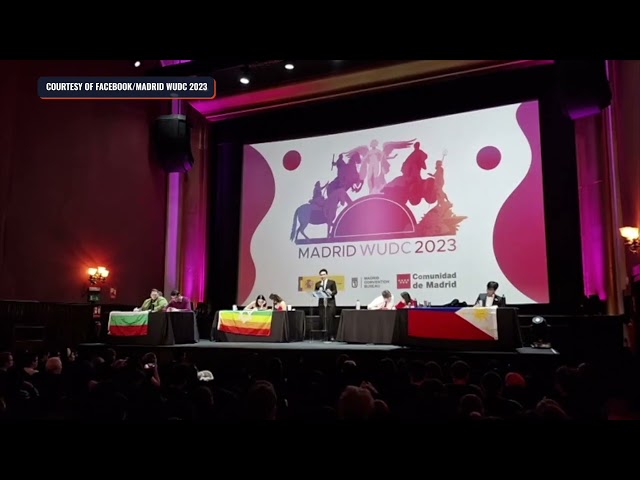 This year is the 43rd edition of the WUDC, which is considered the world's biggest debating tournament. It was held from December 27, 2022, to January 4, 2023. Last year's edition champions came from the BRAC University in Bangladesh. – Rappler.com