Health Undersecretary Maria Rosario Vergeire gives the assurance amid questions on whether the Philippines can procure the vaccine of US company Moderna, which did not hold clinical trials in the country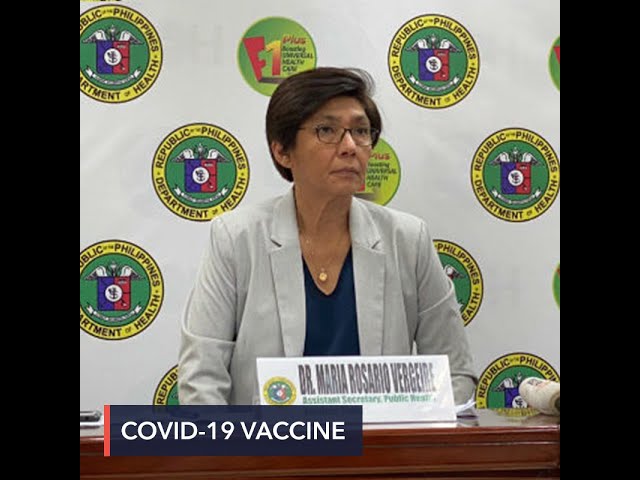 Health Undersecretary Maria Rosario Vergeire on Wednesday, November 18, assured the public that the Philippine government can still procure COVID-19 vaccines from companies like Moderna that did not hold clinical trials in the country.
Vergeire gave the assurance during a virtual press briefing, when she was asked whether the absence of local clinical trials of Moderna's COVID-19 vaccine would have any implication on the government's vaccine procurement plan.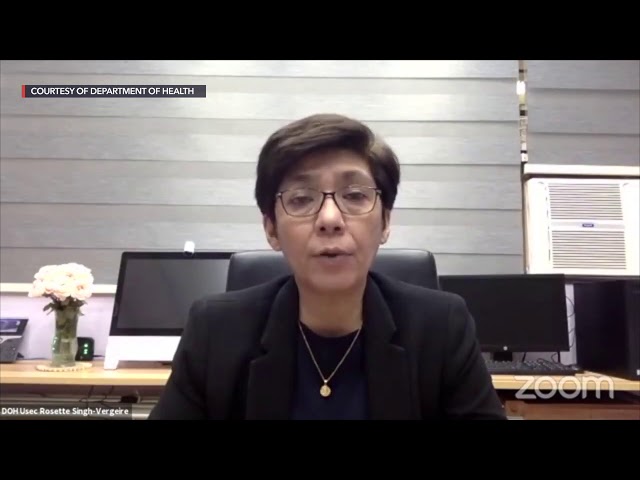 "Although, of course, that is the ideal. But if they do not intend, hindi 'yan makaka-stop sa gobyerno para makapag-procure tayo (it won't stop the government to procure) as long as they [follow] the regulatory process at makikita po natin ang mga naging epekto ng kanilang (and we can see the effects [or results] of their] phase 1, phase 2, and phase 3," Vergeire said in a virtual press briefing.
She added that if the country's vaccine expert panel would be able to evaluate the vaccine and gets the Food and Drug Administration approval, "then we can readily procure these sets of vaccines."
Moderna announced on Monday that its experimental vaccine against COVID-19 was almost 95% effective, marking a second major breakthrough in the quest to end the pandemic.
Moderna released early results from a clinical trial with more than 30,000 participants, days after American pharmaceutical company Pfizer and its German partner BioNTech announced that said their vaccine was 90% effective. (READ: Pfizer to ensure supply of COVID-19 vaccine for PH, says envoy to US)
Vergeire earlier said that Moderna was not "really interested in conducting clinical trials outside the US, but they want to provide [doses] to us." (READ: PH in talks for possible purchase of US Moderna vaccine by 2021)
Moderna plans to submit applications for emergency approval in the US and around the world within weeks, and said it expects to have approximately 20 million doses ready to ship in the US by the end of the year.
Clinical trials are a type of research that evaluates potential medical interventions that affect human health. During trials, medicines, treatments, procedures, and devices may be tested to study or verify their clinical or pharmacological effects before they are approved for public use.
Vaccine czar Secretary Carlito Galvez Jr, who is also the National Task Force Chief Implementer, said on November 9 that supplies of a COVID-19 vaccine will most likely arrive in the Philippines by the end of 2021 or in early 2022.
President Rodrigo Duterte earlier said that his goal is for his government to shoulder COVID-19 vaccination for each Filipino, but only P2.5 billion was allocated for COVID-19 vaccines in the proposed 2021 national budget. (READ: DOH short of P10 billion for COVID-19 vaccines)
Finance Secretary Carlos Dominguez III targets a P20-billion fund for the purchase of a COVID-19 vaccine through a loan from the Land Bank of the Philippines and the Development Bank of the Philippines. – Rappler.com