The Department of Health cannot explain why eight Delta variant 'recoveries' tested positive again for COVID-19
The Department of Health (DOH) said on Tuesday, July 20, that the Philippines now has eight active cases of the highly transmissible COVID-19 Delta variant, after their RT-PCR tests yielded positive results again.
They had initially been tagged as recoveries, and in fact the number of active Delta cases in the Philippines was already zero as of Friday, July 16.
But the "recoveries" – though they had completed their required 14-day isolation – were subjected to retesting as an additional layer of screening for Delta cases. Retesting was required before they could go out.
"Some of them are still completing their isolation period and we retested them. They are currently in isolation facilities. Some of them already finished their isolation period and we retested them. They remain to be asymptomatic and their RT-PCR tests are positive so we need to isolate them and monitor them," Health Undersecretary Maria Rosario Vergeire said in a mix of English and Filipino
COVID-19 positive cases, who are not infected with Delta variant and are asymptomatic, only need to complete 10 days of isolation before they can be tagged as recovered without testing provided that they are not showing any symptoms. (Read more about the isolation protocols here.)
The health spokesperson added that they could not give a definite analysis on why they tested positive again, as they are still studying the circumstances of their infections.
The cases are from: Manila (1), Cagayan de Oro (4), and Misamis Oriental (1). The two others are returning overseas Filipinos.
Experts have said that it is still possible for individuals infected with COVID-19 to test positive again for the virus even after completing the isolation period. But it doesn't mean that they could still pass the virus on.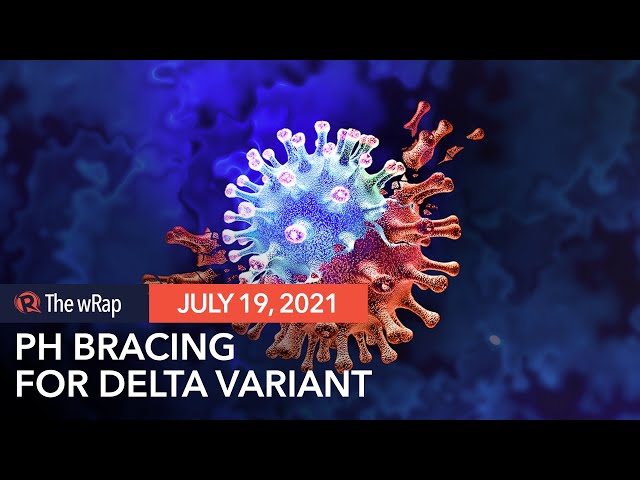 Vergeire, however, said that the cases have high CT or cycle threshold value which means that have low viral load. CT value is the measure of the viral load of a patient – the lower the CT value, the higher the viral load.
"Most likely they are no longer infectious but of course, we'd still like to be very sure that's why they are now in quarantine and we're monitoring them," she said.
The eight active cases are among the 16 Delta variant cases the DOH recently reported. Vergeire said that they were able to identify 91 close contacts of the 16 new cases.
The country now has 35 confirmed cases of the highly-transmissible Delta variant. Of these, eight are active cases, while three have died. Vergeire said that two recent deaths infected with the Delta variant were unvaccinated against COVID-19. – Rappler.com