(1st UPDATE) VaxCertPH, the country's national vaccine certificate system, can soon be used by OFWs as well as Metro Manila and Baguio residents set to travel abroad
The Philippine government began implementing its digital COVID-19 vaccination certificate system for a select group – overseas Filipino workers (OFWs) as well as Metro Manila and Baguio City residents traveling abroad.
Presidential Spokesperson Harry Roque, on Monday, September 6, announced the pilot run of the program would begin that day.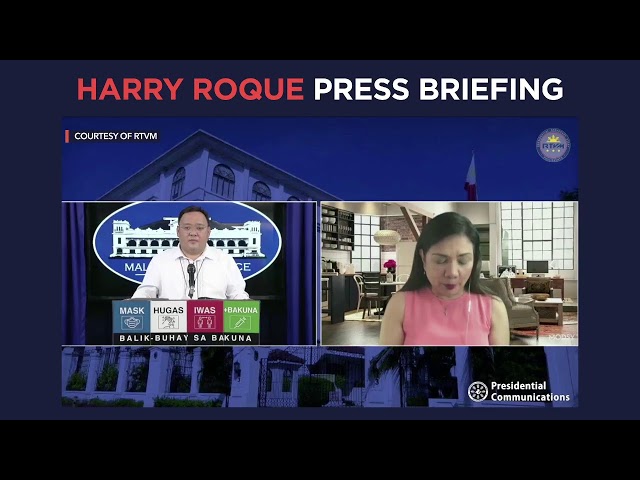 When fully operational, VaxCertPH, the name of the portal and mobile app, is supposed to provide all Filipinos with a digital vaccine certificate that can be verified as authentic by a centralized government database.
VaxCertPH was developed by the Department of Information and Communications Technology (DICT).
The certificate is said to be faithful to World Health Organization standards for digital vaccine certificates and should be recognized by apps that certify vaccination and testing records like the International Air Transport Association's Travel Pass, AOKpass, and others.
For now, though, only certain people can make use of VaxCertPH.
"OFWs and Filipinos who will be departing from the Philippines for international travel with place of residence indicating NCR (National Capital Region) and Baguio City will be prioritized in this first-phase implementation of VaxCertPH," said Roque in Filipino.
The app and portal will be made available to the general public "at a later time," he added.
Centralized database
The database from which VaxCertPH draws from is a national government database that includes vaccination lists from local government units (LGUs). That database is called the Vaccination Information Management System (VIMS) and it is managed by the DICT.
Individuals can apply for their digital vaccine certificate by providing their vaccination details in the VaxCertPH portal.
Citizens can also ask for help from their LGUs if their access to technology or internet is limited. Physical VaxCertPH registration booths have been spotted in Metro Manila cities like Navotas.
The user can then download and save, or carry a printed copy of the certificate.
"Should the individual encounter errors in certificate generation due to incorrect details in their [VIMS] record, the user will be asked to submit the details to be corrected, proof of vaccination, and a government-issued ID. The authorized LGU will validate the data and rectify the records accordingly," said the Department of Health.
For now, VaxCertPH works only for fully vaccinated persons or those who got their second dose more than 14 days ago.
Metropolitan Manila Development Authority Chairman Benhur Abalos has said all of the region's cities and lone municipality have submitted their lists of vaccinees.
VaxCertPH should include the patient's personal data, brand and lot number of the vaccine received, location and date where the jabs were administered, and a QR code that will be used to verify if the personal data matches those in the government's database. – Rappler.com