Philippine vaccine czar Carlito Galvez Jr says the doses may be secured through a tripartite agreement with Moderna and the private sector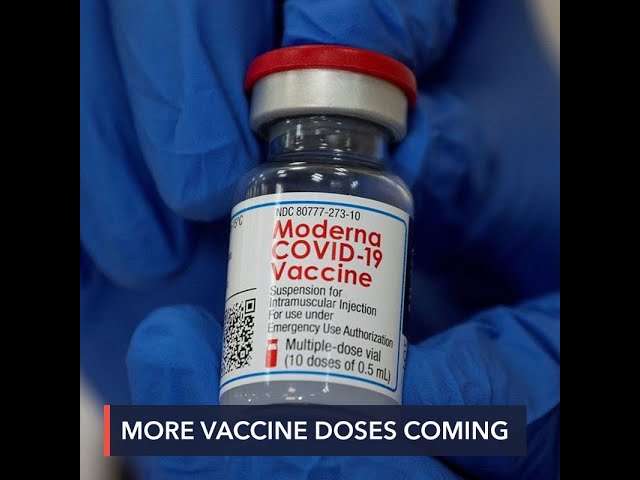 Philippine vaccine czar Carlito Galvez Jr said on Monday, January 18, that a tripartite deal between the government, private sector, and United States drugmaker Moderna may secure up to 20 million doses of its COVID-19 vaccine for Filipinos.
"For Moderna, Ambassador [Jose Manuel] 'Babe' Romualdez said I can already announce that we will get 20 million doses – 10 million for the private sector, 10 million for the government," Galvez said in Filipino during the House committee on health's hearing on the Duterte government's COVID-19 vaccination program.
Moderna is among the 7 pharmaceutical companies that the government is in the final stages of negotiations with. The others are Pfizer, Johnson & Johnson (Janssen Pharmaceutica), Novavax, AstraZeneca, Sinovac, and Gamaleya.
Galvez said term sheets have been signed with Novavax to secure at least 30 million doses, AstraZeneca to secure 17 million doses, and Sinovac to secure 25 million doses. Term sheets allow for vaccine companies to lock in supplies and start preparations for logistical needs to manufacture and deliver doses, Galvez said.
A final supply deal still needs to be signed to secure the exact price and number of doses, while securing emergency use authorization (EUA) from the Food and Drug Administration (FDA) will likewise be necessary for any vaccine to be used in the Philippines.
Only Pfizer has so far secured an EUA in the country, while AstraZeneca, Gamaleya, and Sinovac have submitted applications for this requirement.
Why it matters
If the Philippines can lock in at least 20 million doses of Moderna's vaccine, secured vaccine supplies for the Philippines may increase to about 92 million doses, making it possible for the government to reach the low end of its target to vaccinate at least 50 million Filipinos.
Galvez earlier mentioned that port magnate Enrique Razon Jr expressed willingness to help secure doses of Moderna's vaccine for Filipinos.
Like Pfizer, Moderna announced promising results for its vaccine, saying it is almost 95% effective. The company has deals to supply doses to the US, Europe, Canada, Japan, and Qatar.
Moderna has yet to apply for an EUA with the FDA in the Philippines, but it has secured similar authorization from the US FDA, Canada, and European Union. (READ: How FDA grants emergency approval for COVID-19 vaccines, meds)
Moderna's vaccine is compatible with the Department of Health's current cold storage capabilities since it can remain stable at standard refrigerator temperatures of 2°C to 8°C (36°F to 46°F) for 30 days, and up to 6 months at standard freezer temperatures of -20°C (-4°F). – Rappler.com