The Philippines and Israel are currently working on the agreement's draft, according to Manila's defense department
Diplomatic and defense officials of the Philippines and Israel reiterated their negotiation on the defense and military agreement between the two countries.
"Both sides also discussed the ongoing negotiation of a broad-ranging Memorandum of Understanding on Defense Cooperation. The said agreement will be the primary framework of both countries with regard to defense and military cooperation and both defense establishments are currently working on the draft," Manila's Department of National Defense (DND) said in a statement on Monday, November 1.
The official "friendship" between the two countries started on February 26, 1958, after the Philippines and Israel signed the Treaty of Friendship for "perpetual peace and firm and lasting friendship." President Rodrigo Duterte was also the first Philippine president to ever visit the country.
Under Duterte's term, Israel also found a new "customer" for its military assets. In 2017 alone, the Philippines procured radar and anti-tank equipment worth $21 million from Israel.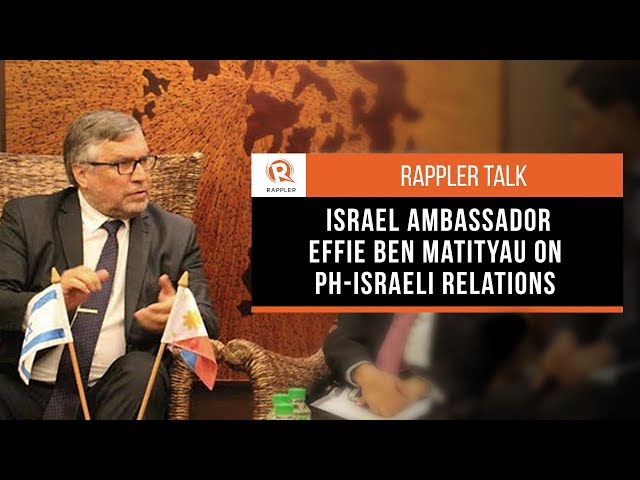 According to the DND, the current discussion happened during the visit of newly appointed Israel Ambassador to the Philippines Ilan Fluss to Defense Secretary Delfin Lorenzana on October 29, at Camp General Emilio Aguinaldo, Quezon City.
The defense department added that the two officials also discussed topics such as pandemic response, among others.
"[Secretary] Lorenzana and Ambassador Fluss discussed the status of Philippines-Israel defense and military partnership, specifically the ongoing procurement of defense equipment, COVID-19 pandemic response, and common defense and security issues," the DND added.
Fluss also encouraged Manila's defense department to continue its procurement of military assets from Israel, according to the DND. The agreement, if signed, will add Israel to Manila's list of allied countries in Asia.– Rappler.com