'Under the terms of this agreement, deliveries would begin in mid-2021,' says US drug maker Moderna

US drug maker Moderna Inc said on Saturday, March 7, that it has agreed to supply the Philippine government 13 million doses of its COVID-19 vaccine.
The company will work with regulators to pursue necessary approvals prior to the distribution, it said in a press release. Delivery of initial doses was estimated for mid-2021, it added.
"Under the terms of this agreement, deliveries would begin in mid-2021. The COVID-19 Vaccine Moderna is not currently approved for use in the Philippines, and the Company will work with regulators to pursue necessary approvals prior to distribution," the company said.
Moderna said it expected to reach a separate deal with the Philippines government and private sector to supply an additional 7 million doses.
Philippine vaccine czar Carlito Galvez Jr earlier said the government was targeting to secure at least 20 million doses for Filipinos in 2021, to add to a larger portfolio of about 148 million doses needed to vaccinate 50 to 70 million people. The number of Filipinos would be just enough to reach the 60% to 70% of the population scientists recommended should be vaccinated to reach herd immunity.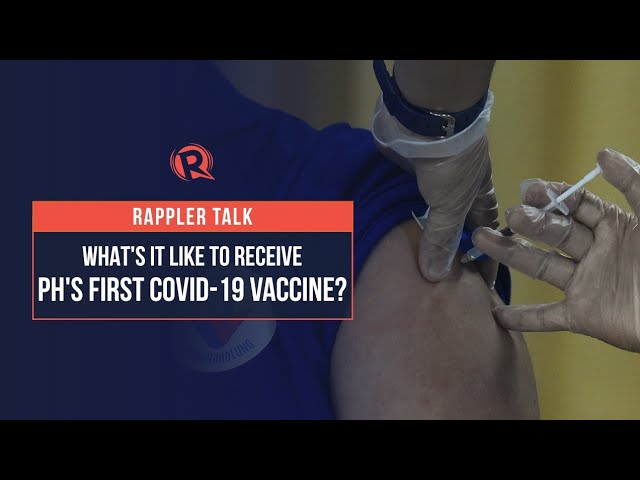 Last Friday, March 5, Philippine Ambassador to the US Jose Manuel Romualdez said the government was negotiating with Moderna to have supplies delivered as soon as May or June, earlier than the previously announced possible arrival of the vaccine in the 3rd quarter of the year.
Like Pfizer and BioNTech's vaccine, Moderna's vaccine uses a messenger RNA (mRNA) platform to produce an immune response against COVID-19. Preliminary data from late-stage trials published in the New England Journal of Medicine reported the Moderna vaccine had an efficacy of 94% in preventing symptomatic COVID-19.
The vaccine is expected to be easier to store at -25 degrees Celsius to -15 degrees Celsius until its expiration or in standard refrigerated temperatures of 2 to 8 degrees Celsius for 30 days.
Philippine Food and Drug Administration Director General Eric Domingo said Moderna earlier expressed interest in applying for emergency approval necessary for the vaccine to be used among the public in the Philippines, and that the agency held a meeting the company recently where the drug maker asked for more information on the required emergency use authorization.
Why this matters
While the Philippines officially began rolling out vaccines on March 1, it has yet to sign a supply agreement that would guarantee vaccine doses for Filipinos. The country's inoculation campaign was launched with 600,000 Sinovac doses donated by the Chinese government and 487,200 AstraZeneca vaccine doses supplied by the COVAX global facility.
Aside from Moderna, Galvez said the Philippines was targeting to close supply deals with Johnson & Johnson for 5 million doses as well as the Serum Institute of India for Novavax and AstraZeneca's vaccines.
Supply agreements with these companies could secure for Filipinos access to at least 72 million more doses in the coming months. These would be enough to vaccinate at least 24 million Filipinos who are part of the government's priority sector. – with reports from Reuters/Rappler.com