(3rd UPDATE) Phivolcs records phreatomagmatic events at 5:18 am, 8:47 am, 9:15 am, 9:26 am, 11:56 am, and 9:41 pm on Wednesday, July 7
The Philippine Institute of Volcanology and Seismology (Phivolcs) observed more phreatomagmatic activity at Taal Volcano in Batangas on Wednesday, July 7.
Another "short-lived" phreatomagmatic eruption occurred at 5:18 am, generating "a grayish plume that rose 300 meters before drifting southeast."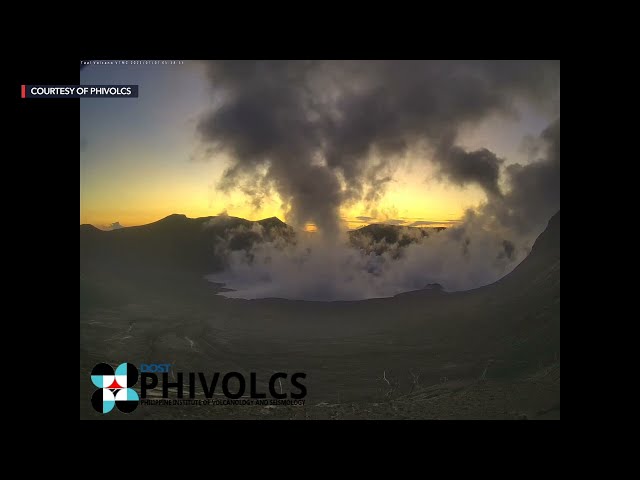 This was followed by a phreatomagmatic burst and weak eruption at 8:47 am for seven minutes, which generated another 300-meter-high plume.
Then Phivolcs recorded two more phreatomagmatic events at 9:15 am and 9:26 am, lasting for two minutes and five minutes, respectively.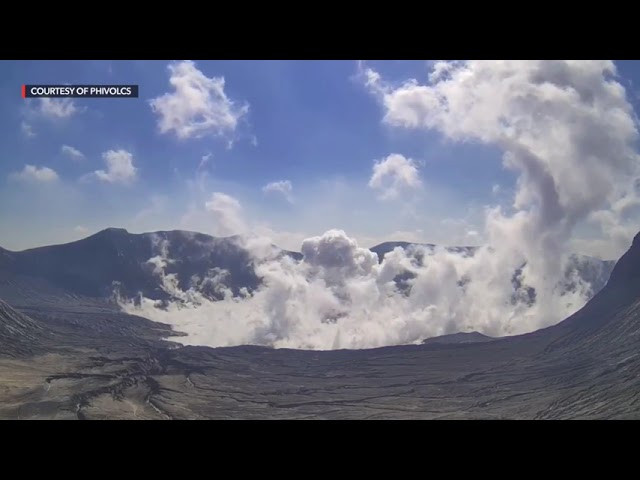 Another phreatomagmatic burst occurred at 11:56 am, resulting in a dark gray plume 200 meters high.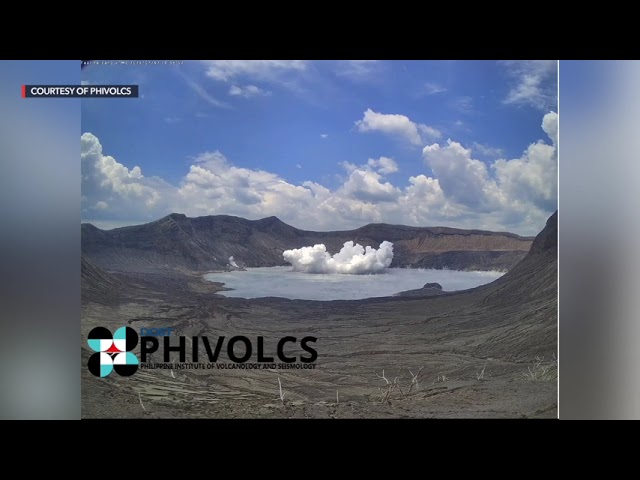 Lastly, there was yet another phreatomagmatic burst at 9:41 pm.
A phreatomagmatic eruption, or an eruption involving the interaction of magma and water, had prompted the declaration of Alert Level 3 for Taal Volcano last Thursday, July 1.
As of 8 am on Wednesday, the Taal Volcano Network recorded 55 volcanic earthquakes in the past 24-hour period. These include:
1 explosion-type earthquake
44 low-frequency volcanic earthquakes
5 volcanic tremor events lasting 2 to 5 minutes
5 hybrid earthquakes
Low-frequency earthquakes are "caused by cracks resonating as magma and gases move toward the surface," according to the United States Geological Survey.
A tremor, meanwhile, is "a continuous high-amplitude seismic signal that can be caused by multiple processes."
Taal Volcano's sulfur dioxide (SO2) levels remain high as well, averaging at 7,560 tons per day on Tuesday, July 6. This is higher than the average of 5,299 tons per day on Monday, July 5.
The current all-time high for SO2 emission is 22,628 tons per day, recorded last Sunday, July 4.
Elevated SO2 levels indicate magma is at a shallow level or nearer the surface of the volcano.
Phivolcs also said on Wednesday that steam-rich plumes from Taal's main crater rose 1,500 meters high.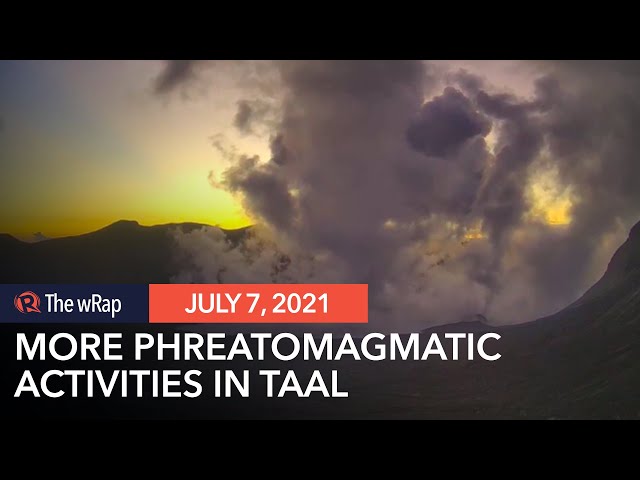 Under Alert Level 3, state volcanologists have been warning that magma "could drive [an] explosive eruption."
Phivolcs stressed that Taal Volcano Island, Taal Lake, the barangays of Bilibinwang and Banyaga in Agoncillo town, and the barangays of Buso-buso, Gulod, and Bugaan East in Laurel town must remain off-limits to all.
If a strong eruption occurs, there could be pyroclastic density currents, which are clouds of hot gas, ash, and other volcanic debris. A volcanic tsunami is also possible since Taal Volcano is situated within Taal Lake.
The Batangas provincial government said the unrest has forced over 10,000 people to flee their homes. – Rappler.com